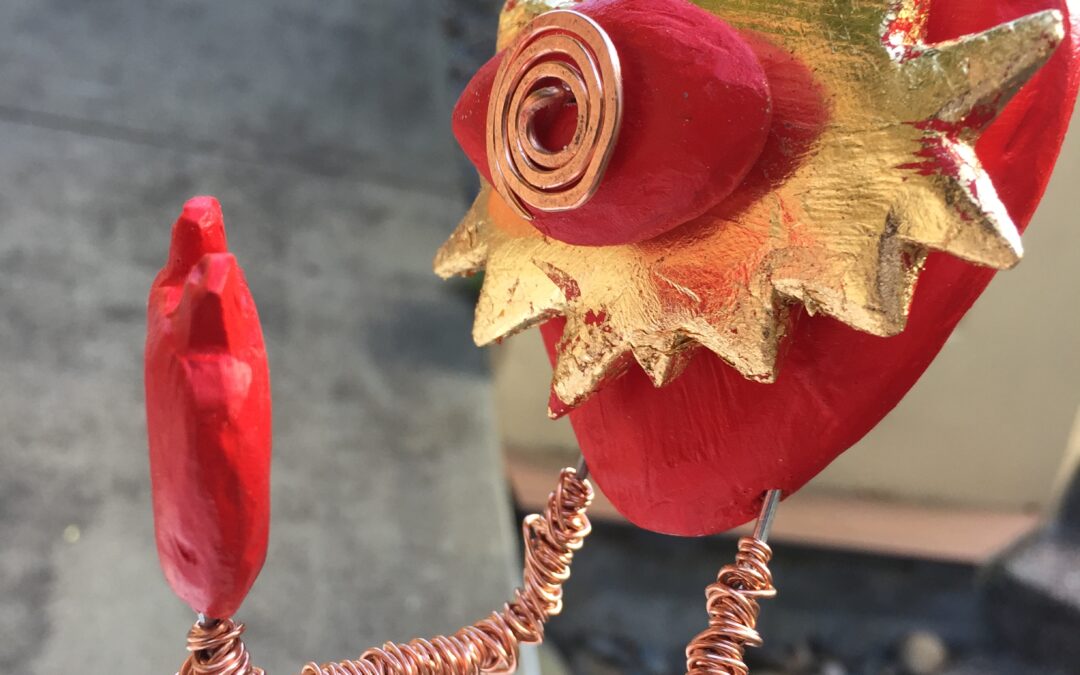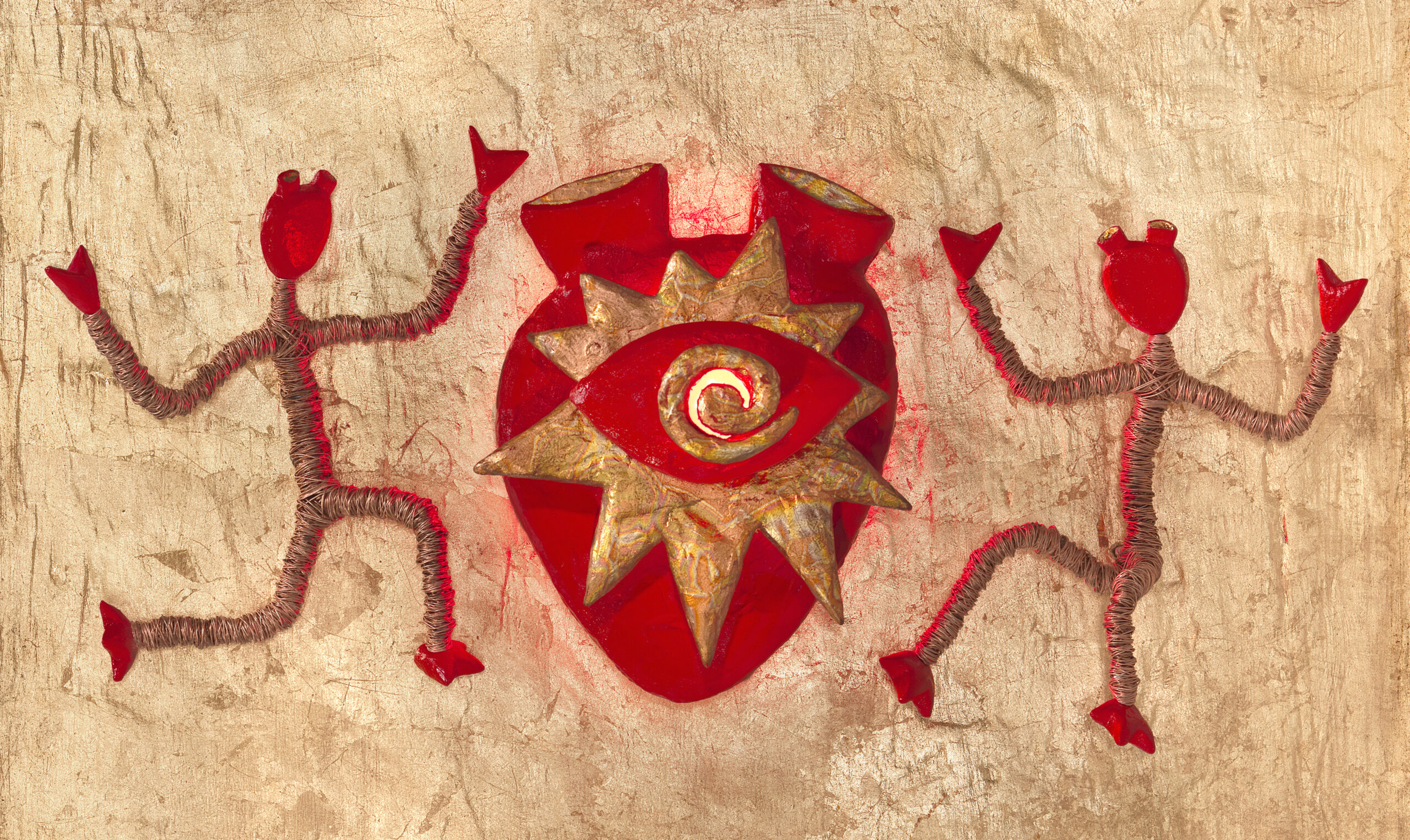 During the COVID-19 pandemic and lockdown, I've been using up all my scrap wood and hardware. Often, a single piece of sculpture will consist of dozens, even hundreds of scraps. It's a time that is soaked in fear, so my work focusing on love is amping up… the only way I know how to respond. Here are few snapshots of works in progress…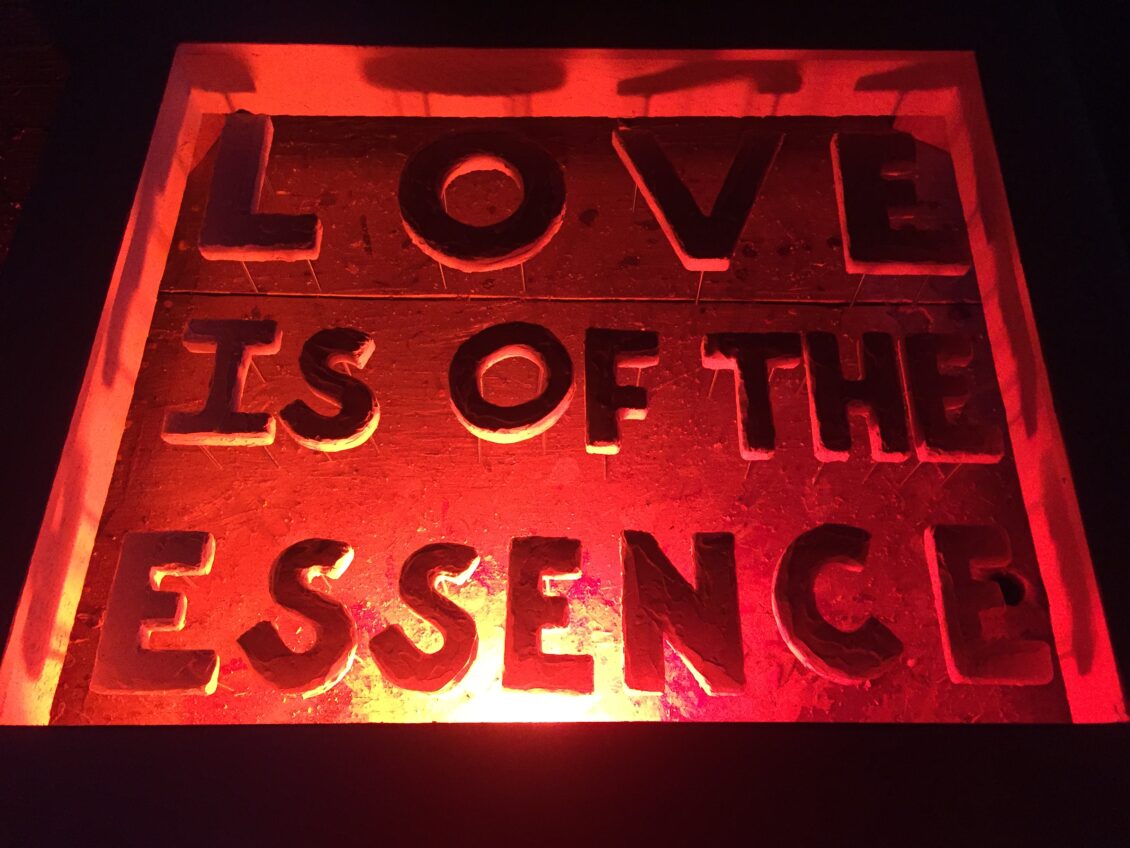 LOVE IS OF THE ESSENCE – read more here. Made entirely from scraps.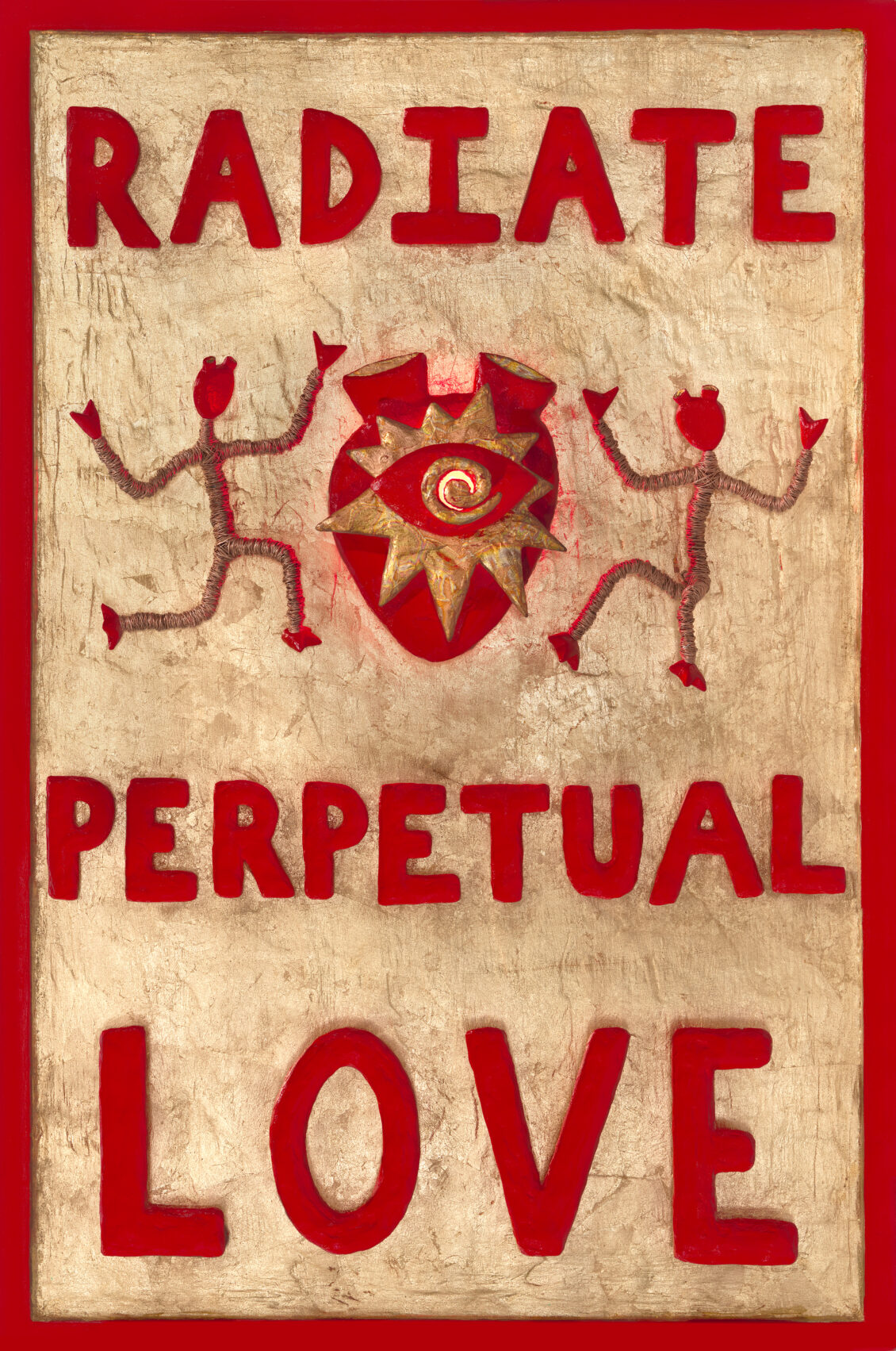 RADIATE PERPETUAL LOVE – Read more here – cover for my book Radiate Perpetual Love and next show of the same name. This piece is made of scraps of cherry wood gifted to me by Fritz Beyerlein.

BY THE DIVINE POWER OF LOVE ALL NATURE BECOMES RENEWED. – lighted sculpture – work in progres – more info here.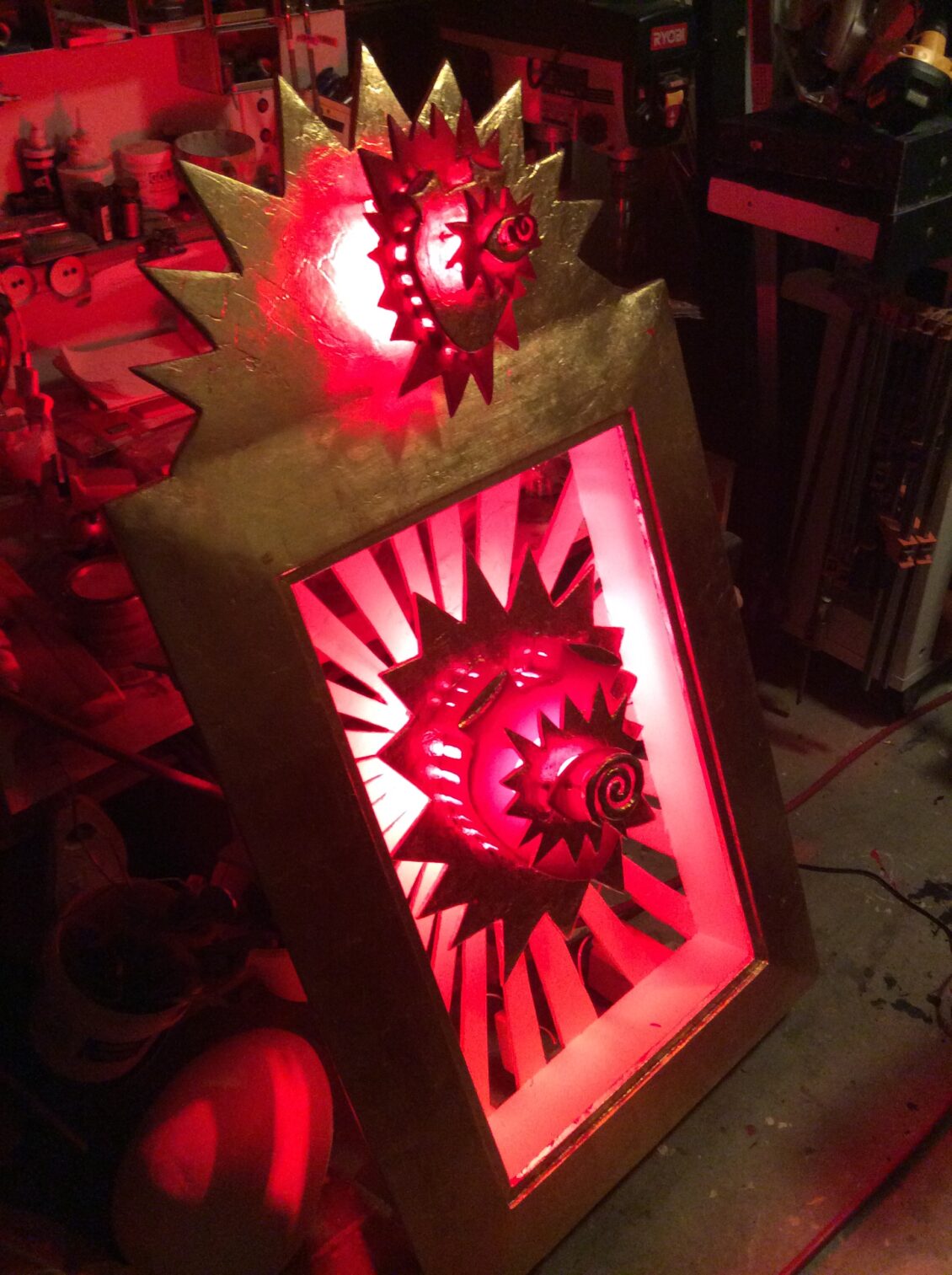 TAKING LOVE INTO OUR OWN HANDS. Made entirely from scraps. Illuminated sculpture.