"Love Icon Show" 
Documentary Film

Documenting the development, presentation and repercussions of
Wolfram Alderson's Love Icon Show that premiered at Spark Arts.
All the art is based on a sci-fi epic Wolfram is writing,
called Pupazzo Universo (Puppet Universe).
Produced by William Moeller and Edgar Espino Barros.
The live premier of this documentary was presented at the closing night
of the Puppet of Love exhibit at Spark Arts, August 2018.
WOLFRAM ALDERSON
THE ARTIST
"In many ways, love sculpts the mind."
– Wolfram Alderson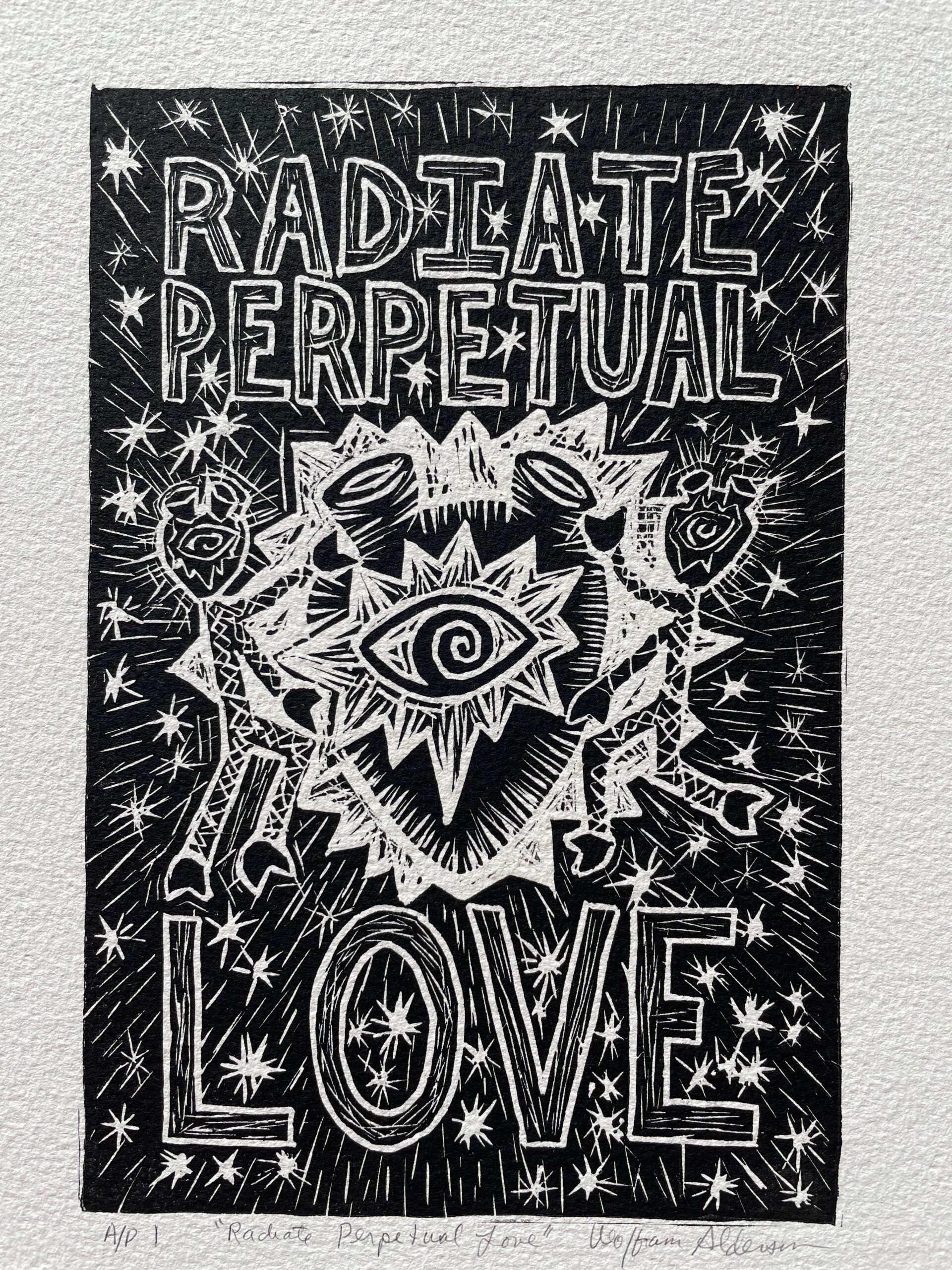 New linocut series "grabados" on the theme of unconditional love, all to be featured in the upcoming book "Radiate Perpetual Love" by Wolfram Alderson.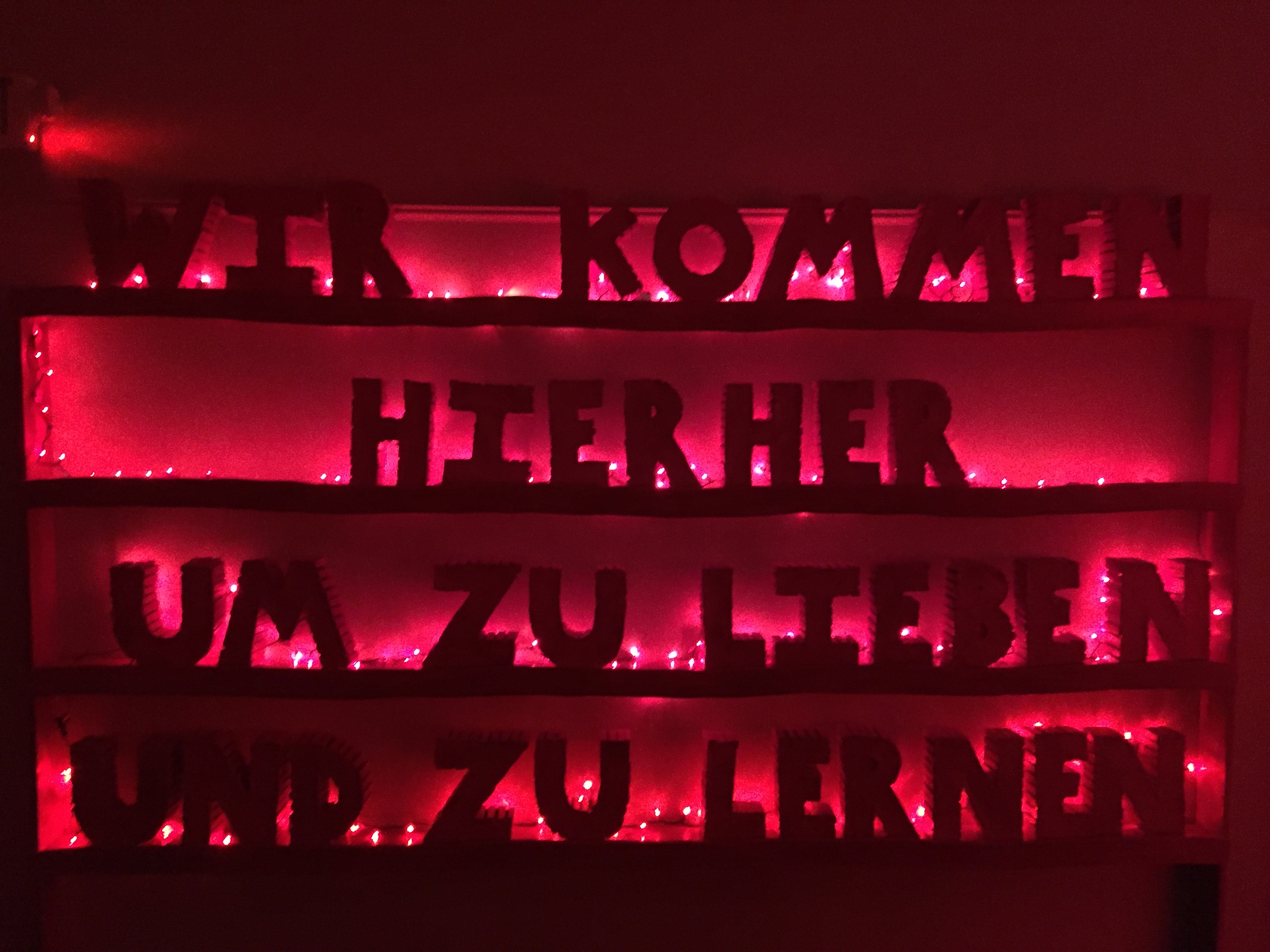 WIR KOMMEN HIERHER UM ZU LIEBEN UND ZU LERNEN
Exhibited at "Puppet of Love" Show, August 2018 at Spark Arts in San Francisco.
"Artists don't make objects. Artists make mythologies."
– Anish Kapoor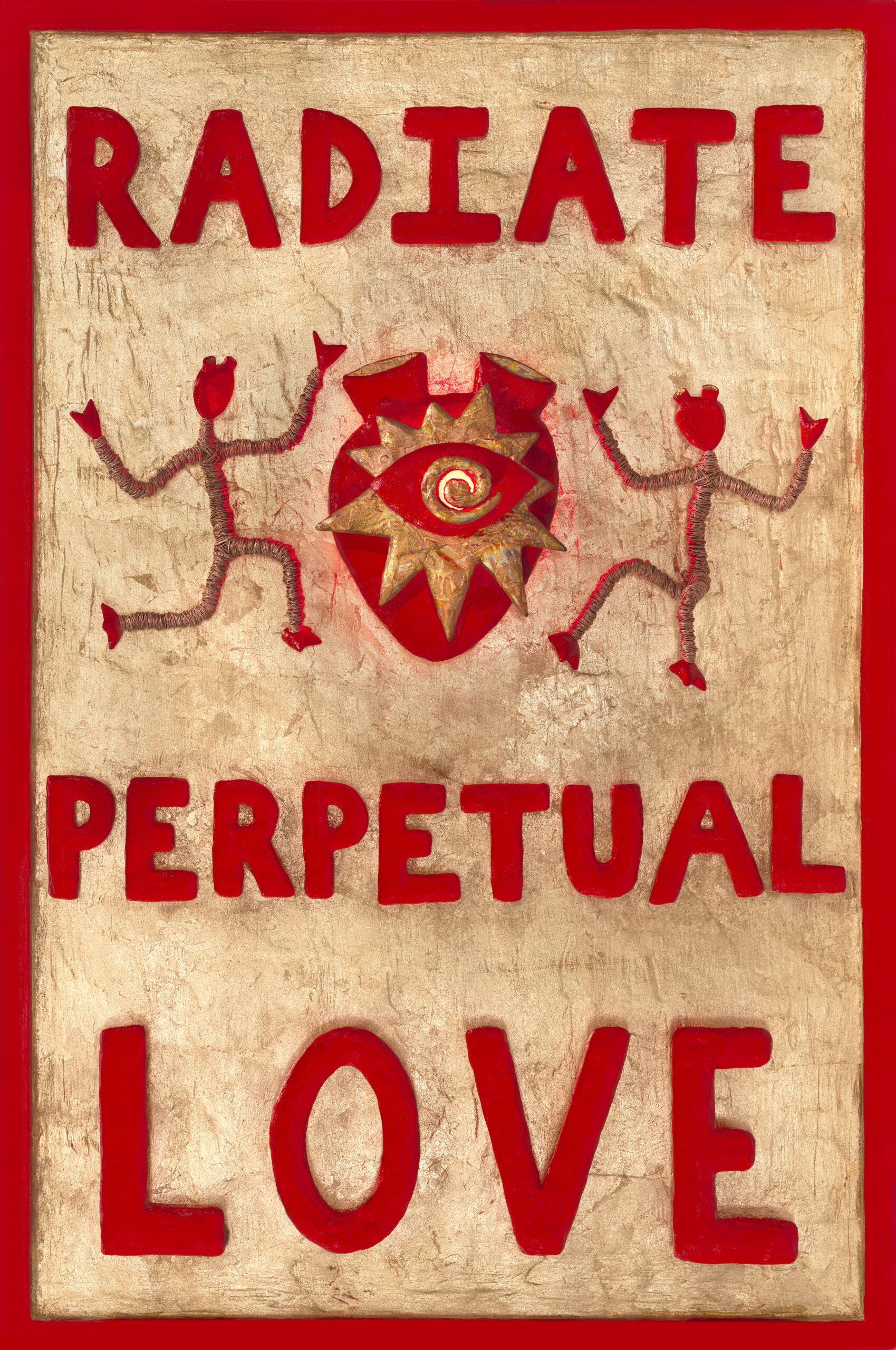 "The Universe is real, but. you can't see it. You have to imagine it."
– Alexander Calder