These prints will be available for sale, but only after the upcoming book, "Radiate Perpetual Love" comes out. All the prints found on this page are artist's proofs, simply for the purpose of digitizing and placing in my upcoming book, "Radiate Perpetual Love." The images here were shot on my iPhone, simply for the purpose of sharing until the book comes out. The prints for sale will all be properly numbered and signed in limited series. I will be offering them framed or unframed, and possibly with signed copies of the book as well. All the prints will be featured on a website I am building for the book. Of course, I will announce the availability of these prints here as well as on my social media channels when they become available.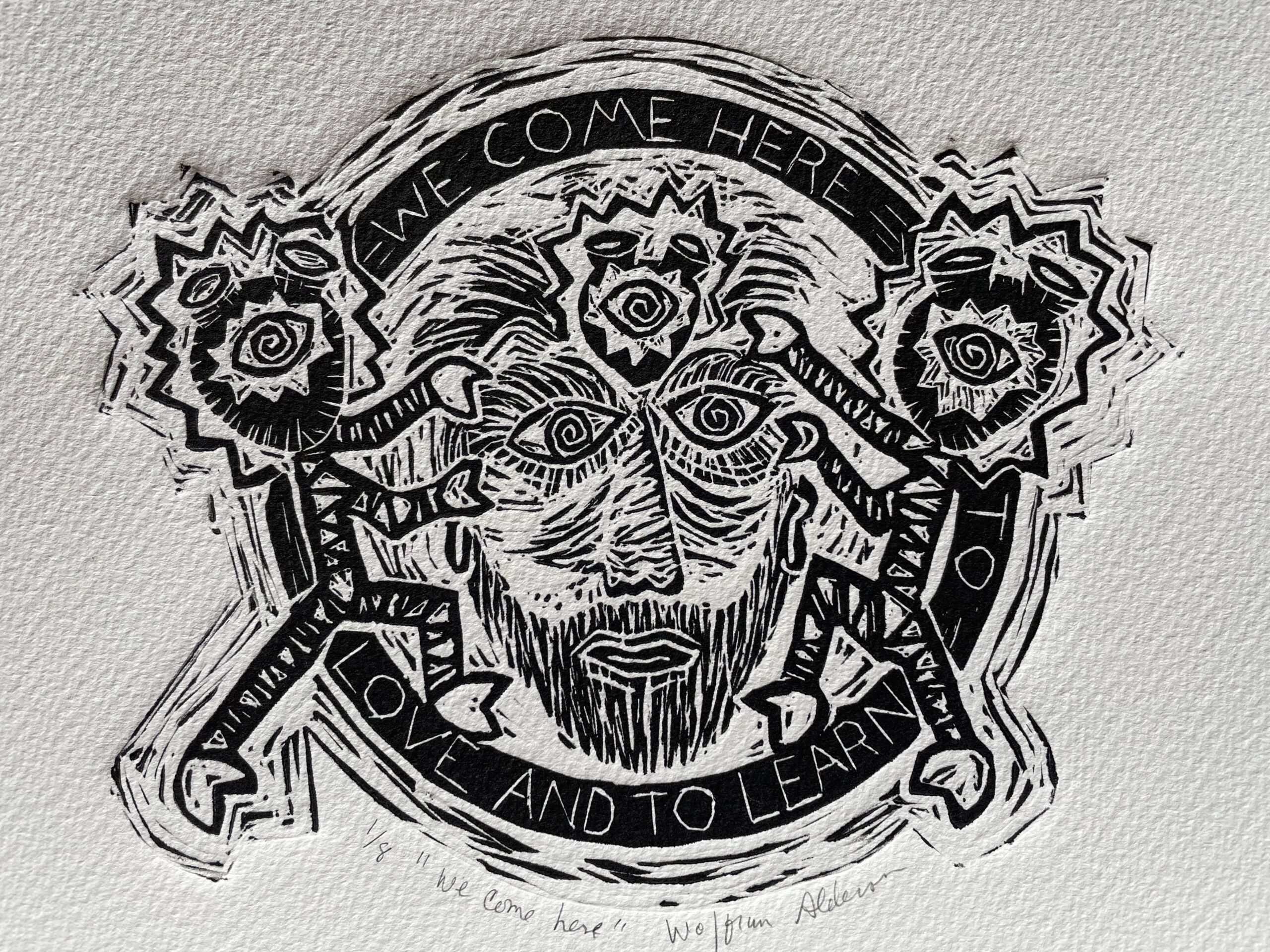 I dabbled in linocuts in a high school art class, but never really took this medium seriously until my long and winding road took me to San Cristobal de Las Casas, in Chiapas, Mexico. My brother Virgil was born and lives there, and this city, located in a volcanic crater, 7,000 feet in the sky, is a refuge for many. Nearly finished with this book, I had struggled with how to illustrate it. Find another artist? Use my sculpture? Then I happened upon Fernando Gallo and Enzué Durán, of Enzue Galería & Estudio de arte in San Cristobal de Las Casas. This talented couple run a small but potent gallery and printing workshop. I took a linocut printing class and fell in love with the technique. The rest is history as they say, and this led me to creating a whole series of linocut prints for my book Radiate Perpetual Love. I am eternally grateful to Fernando and Enzué for opening up my heart and repertoire of artistic expression to this medium.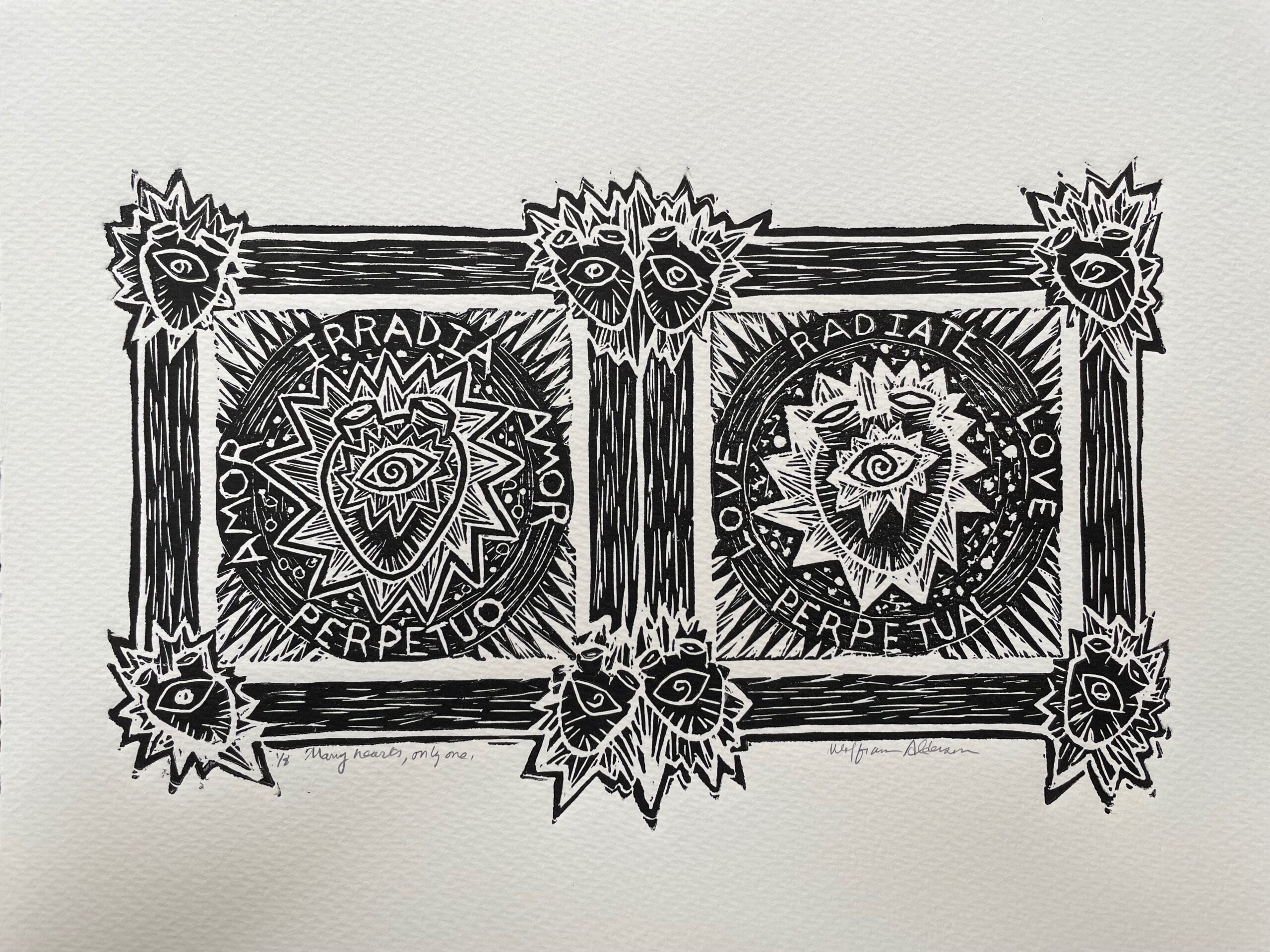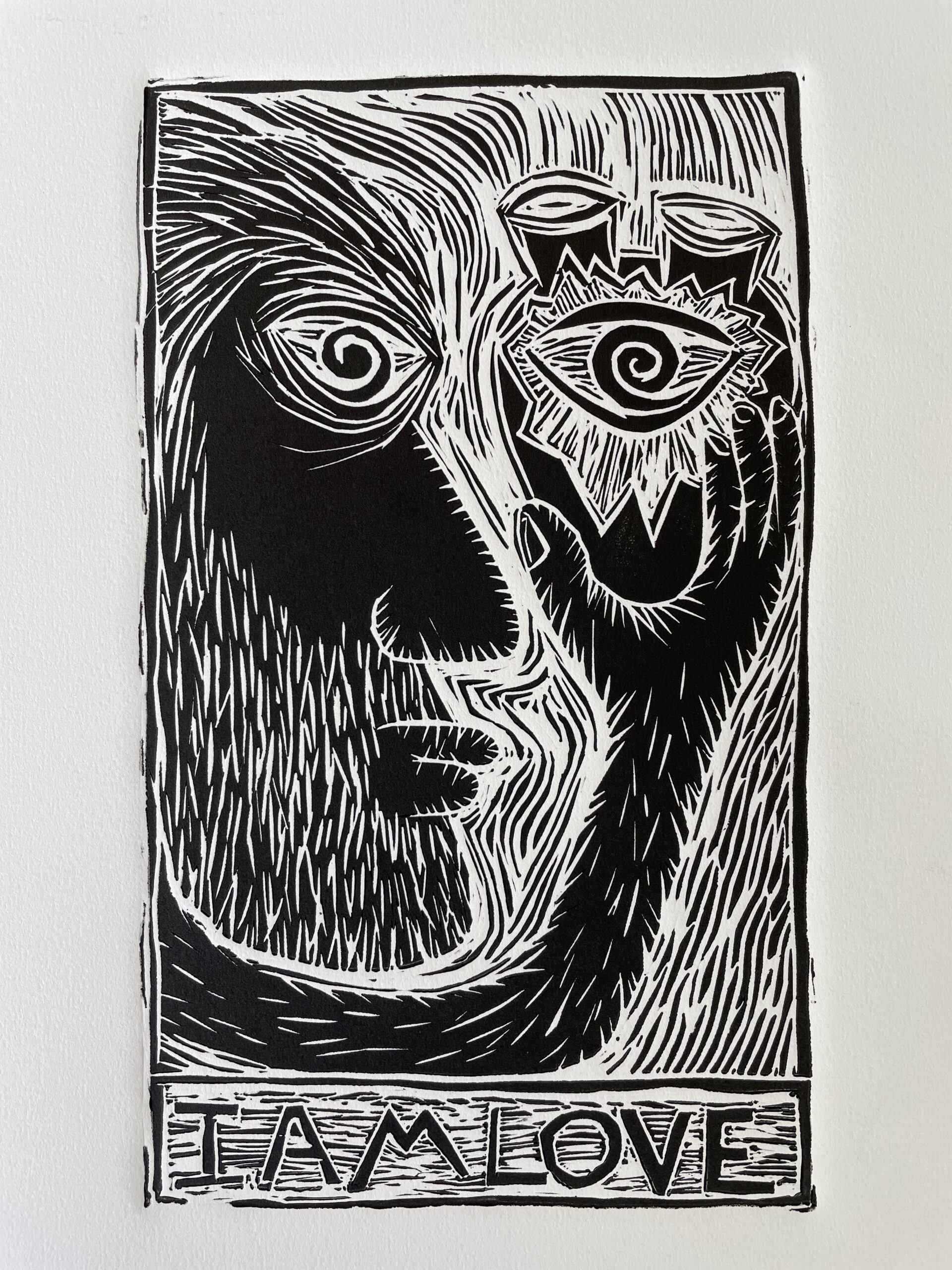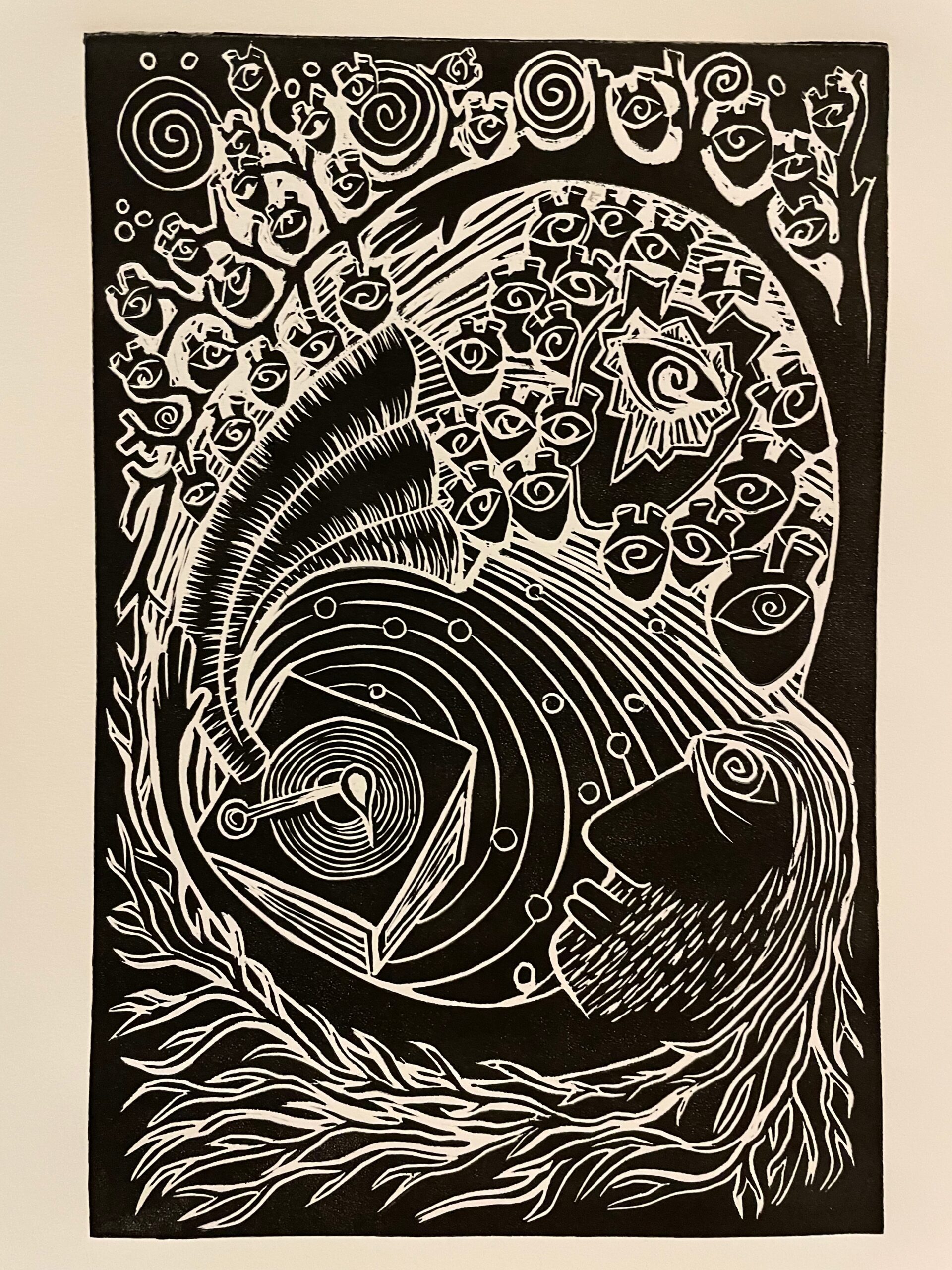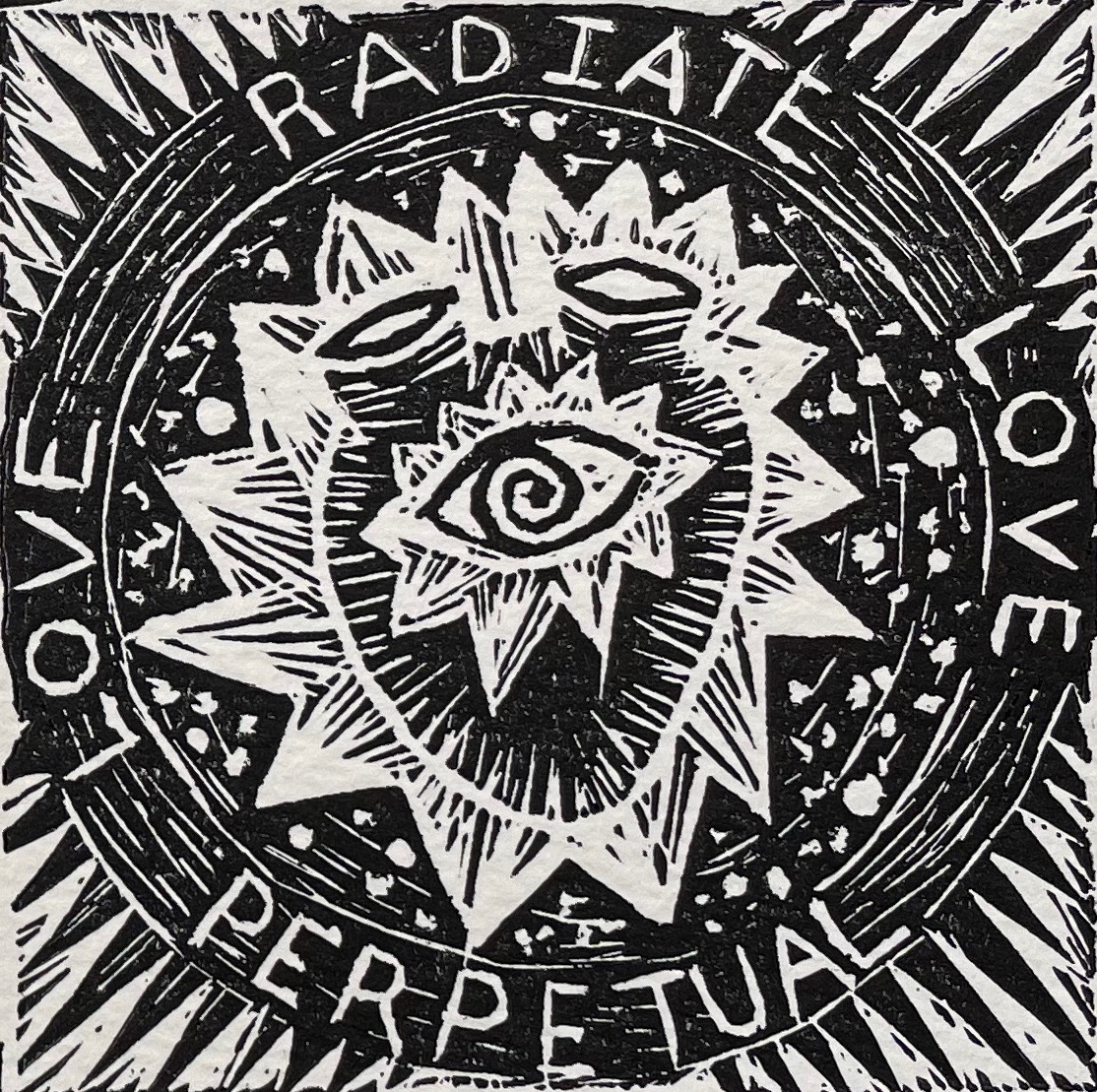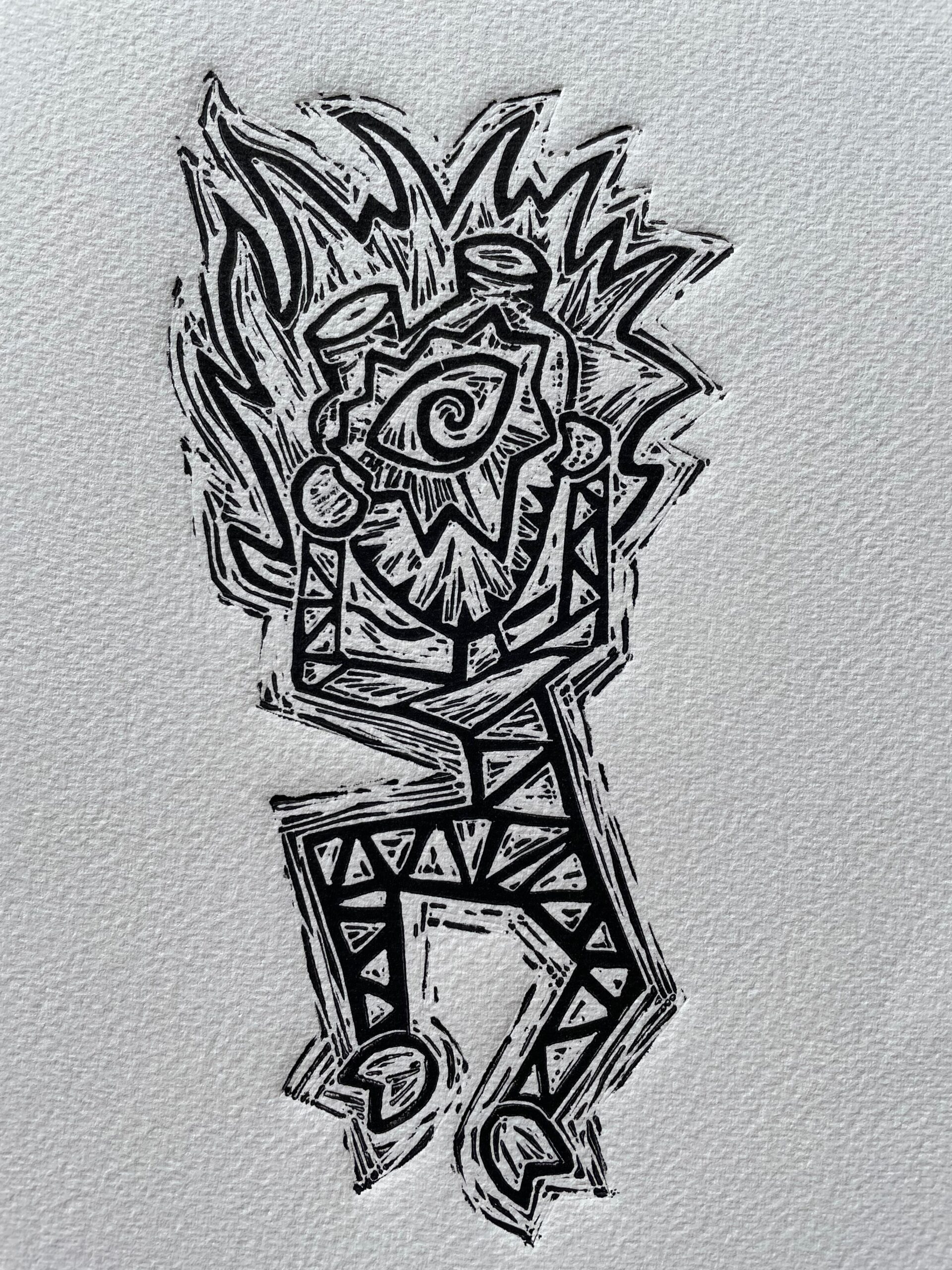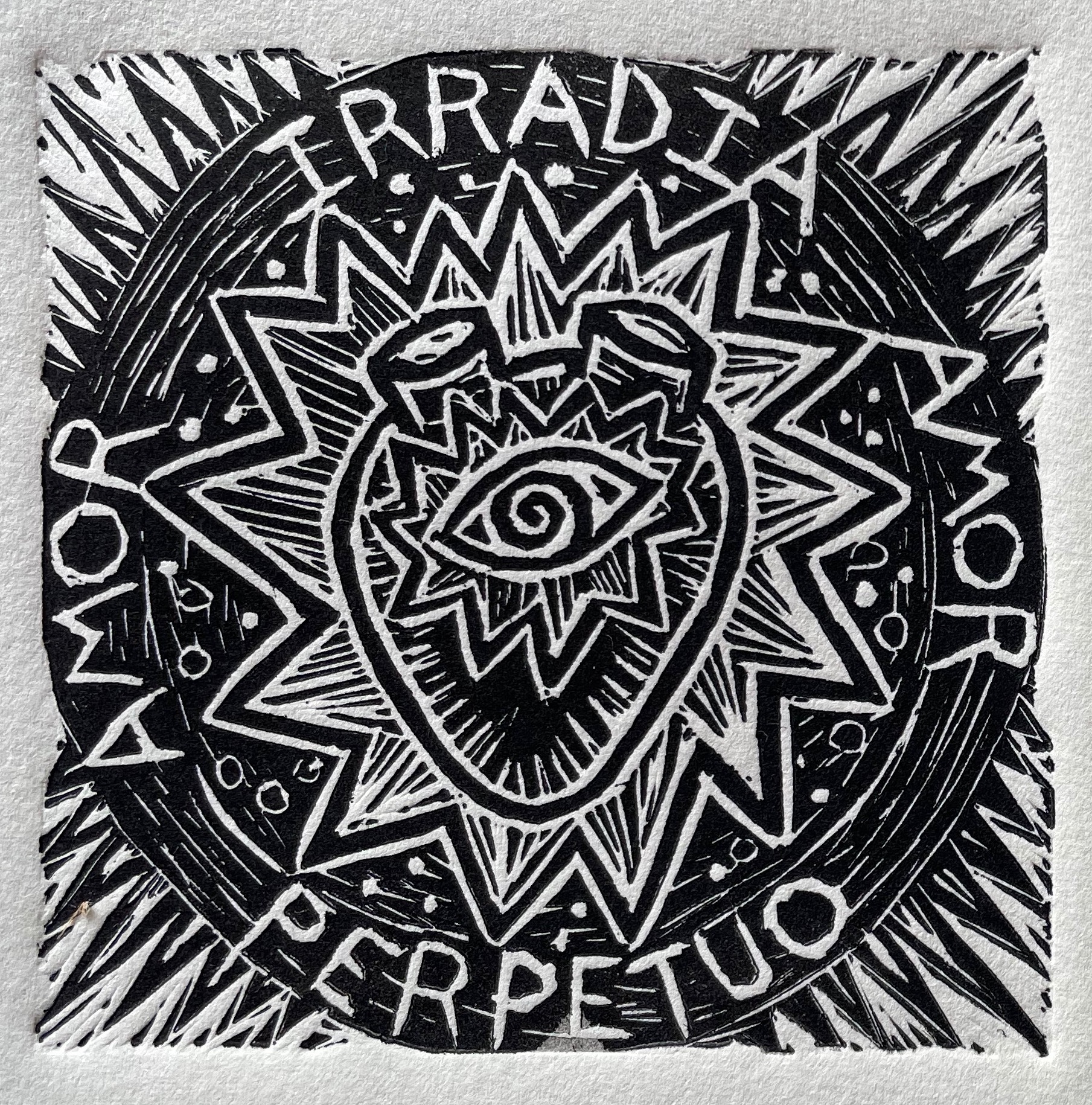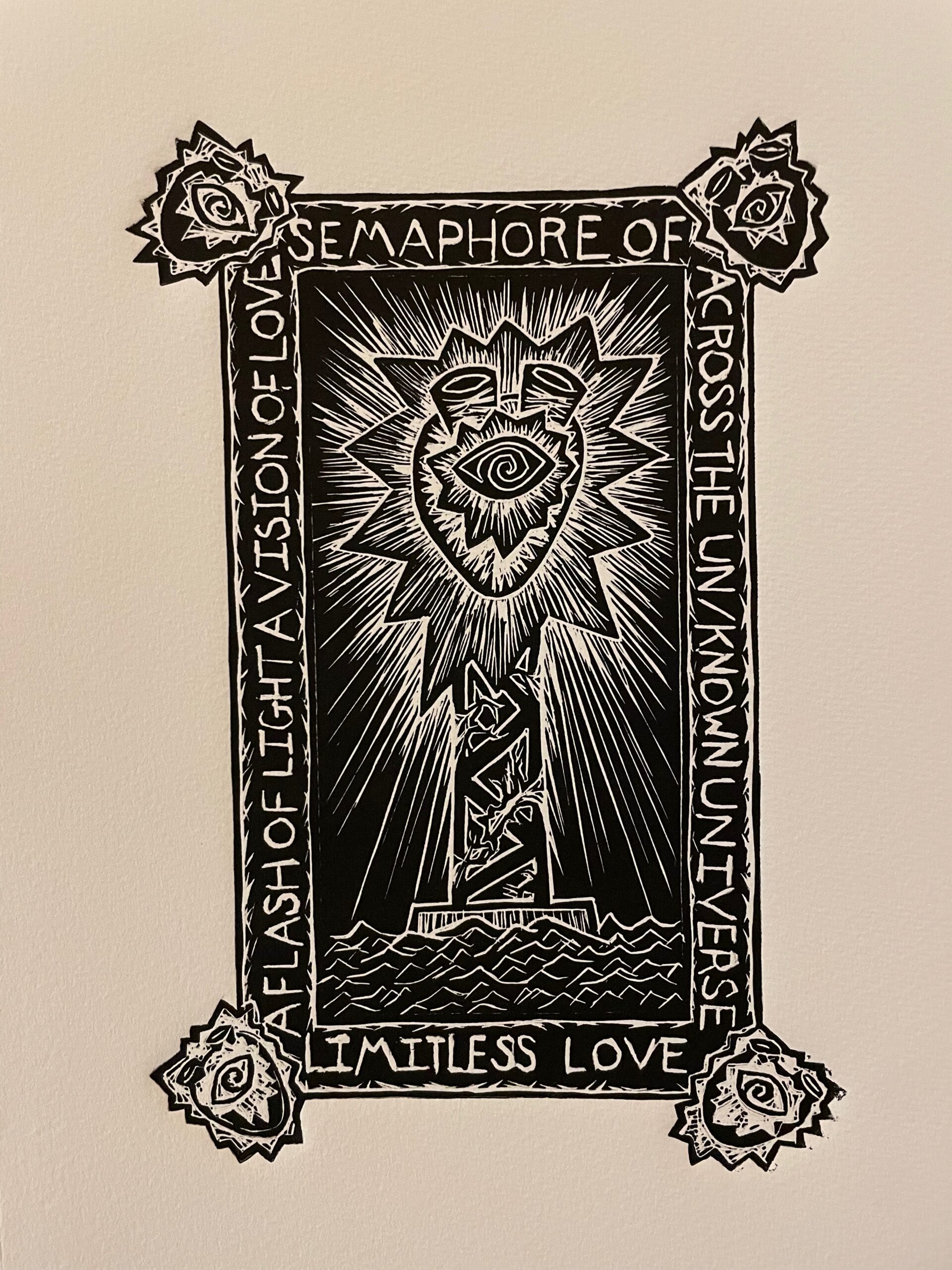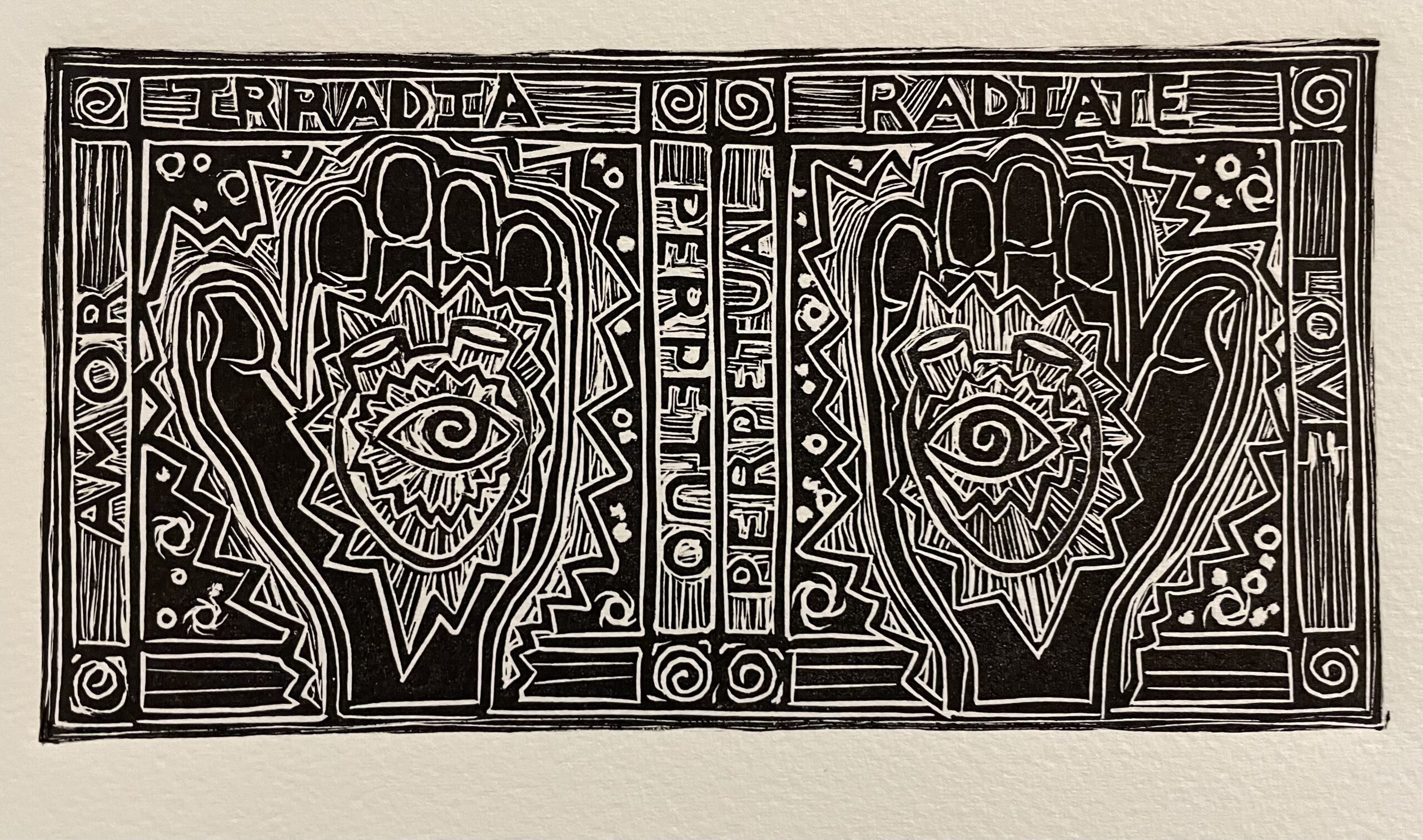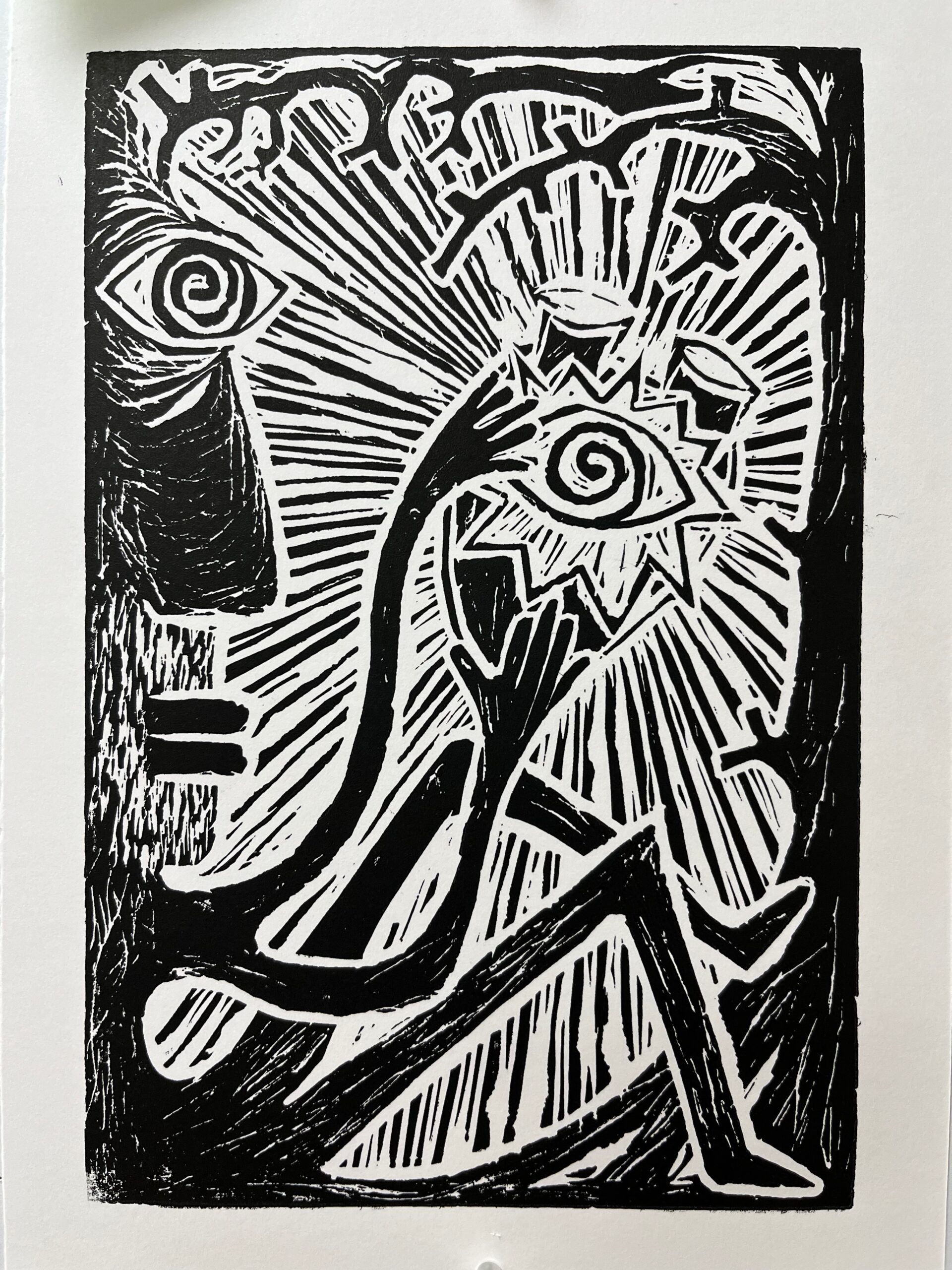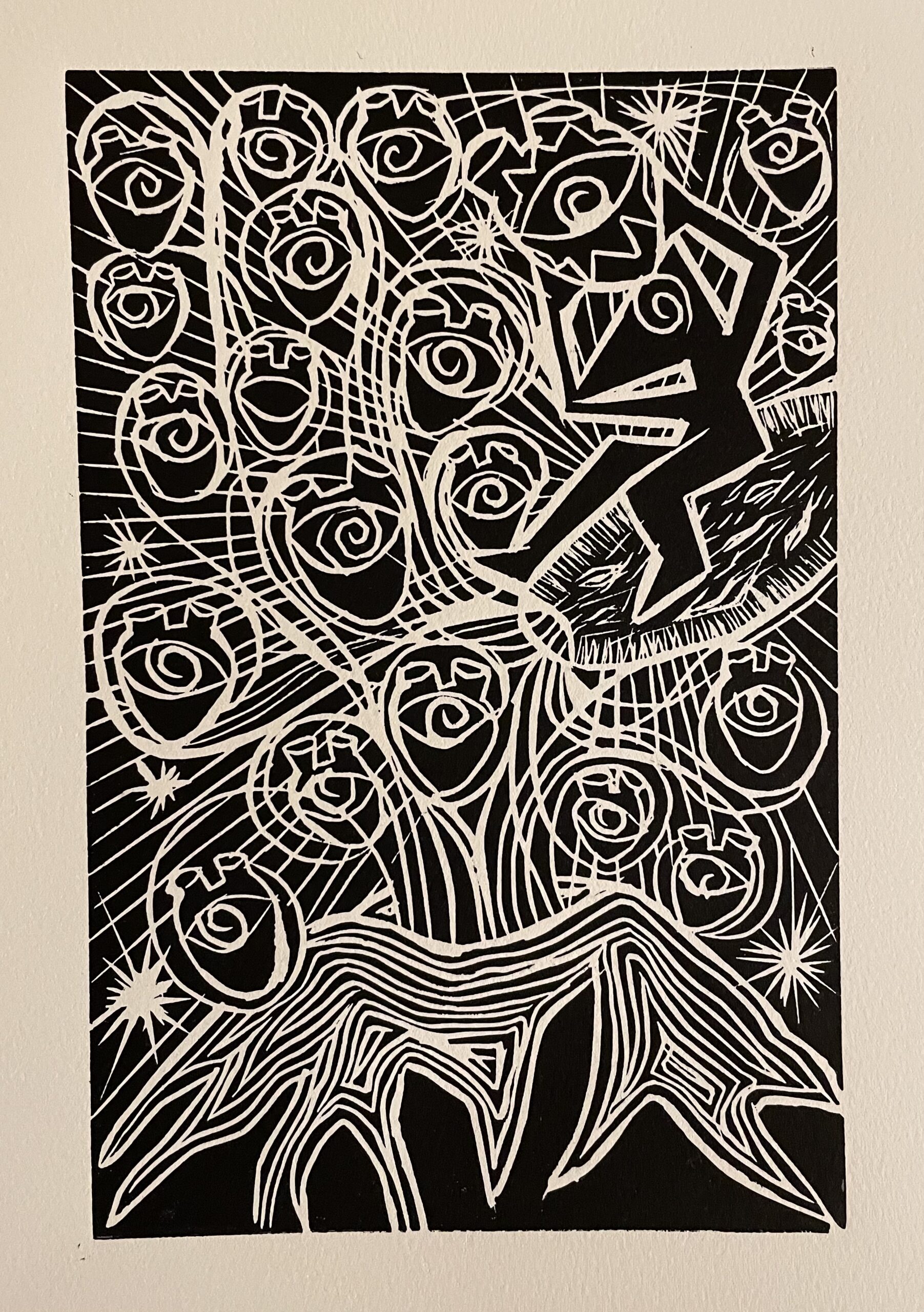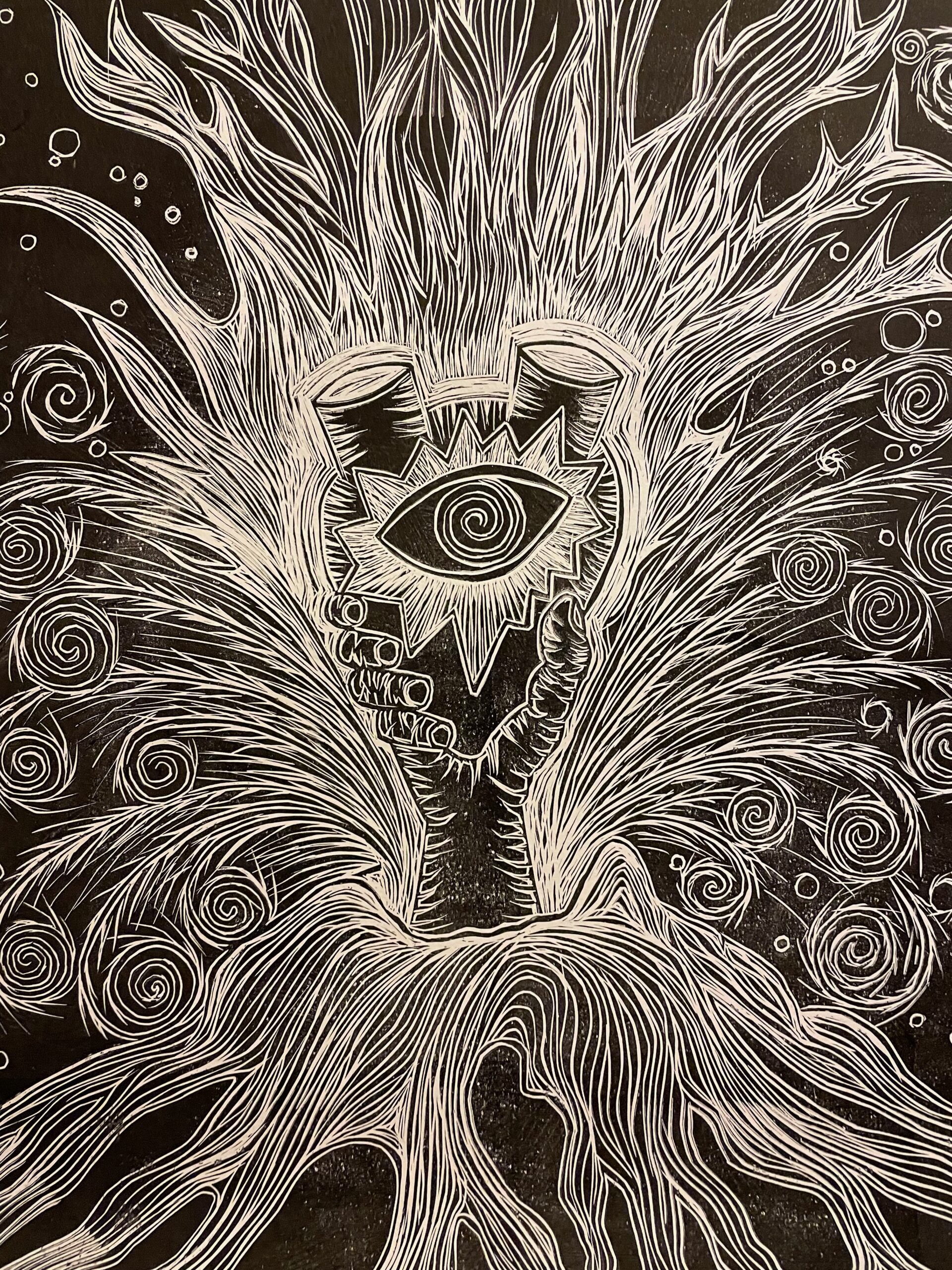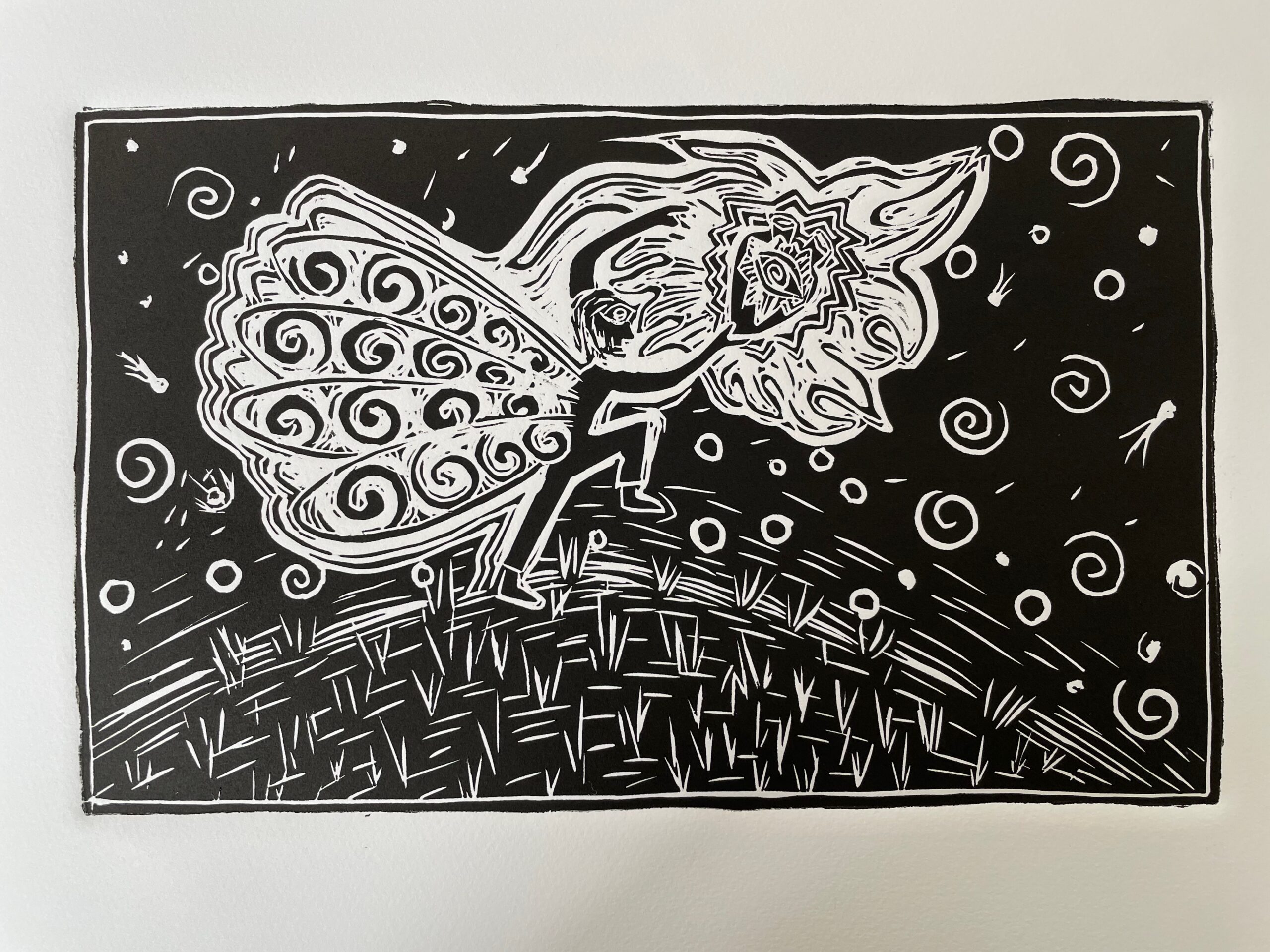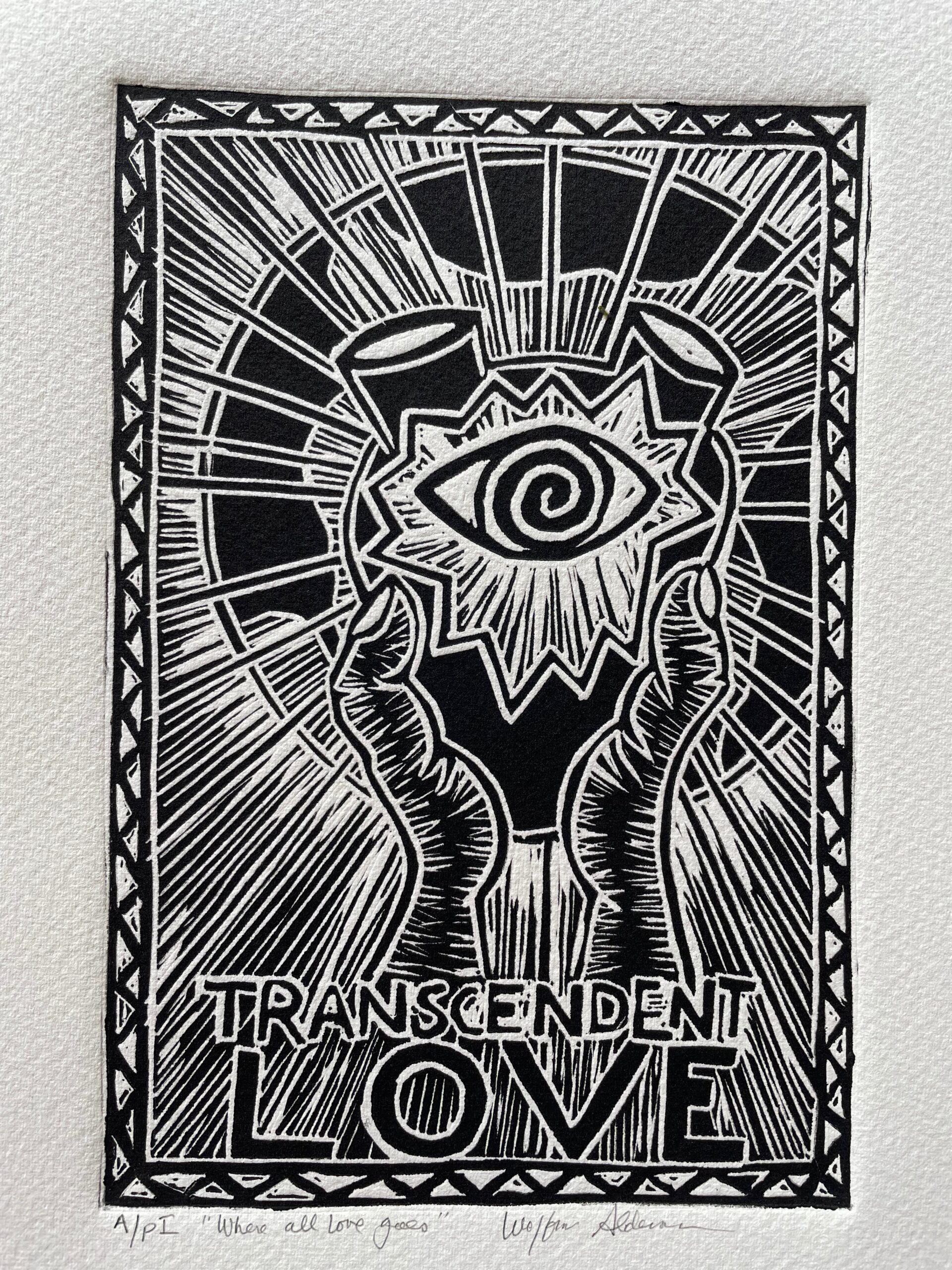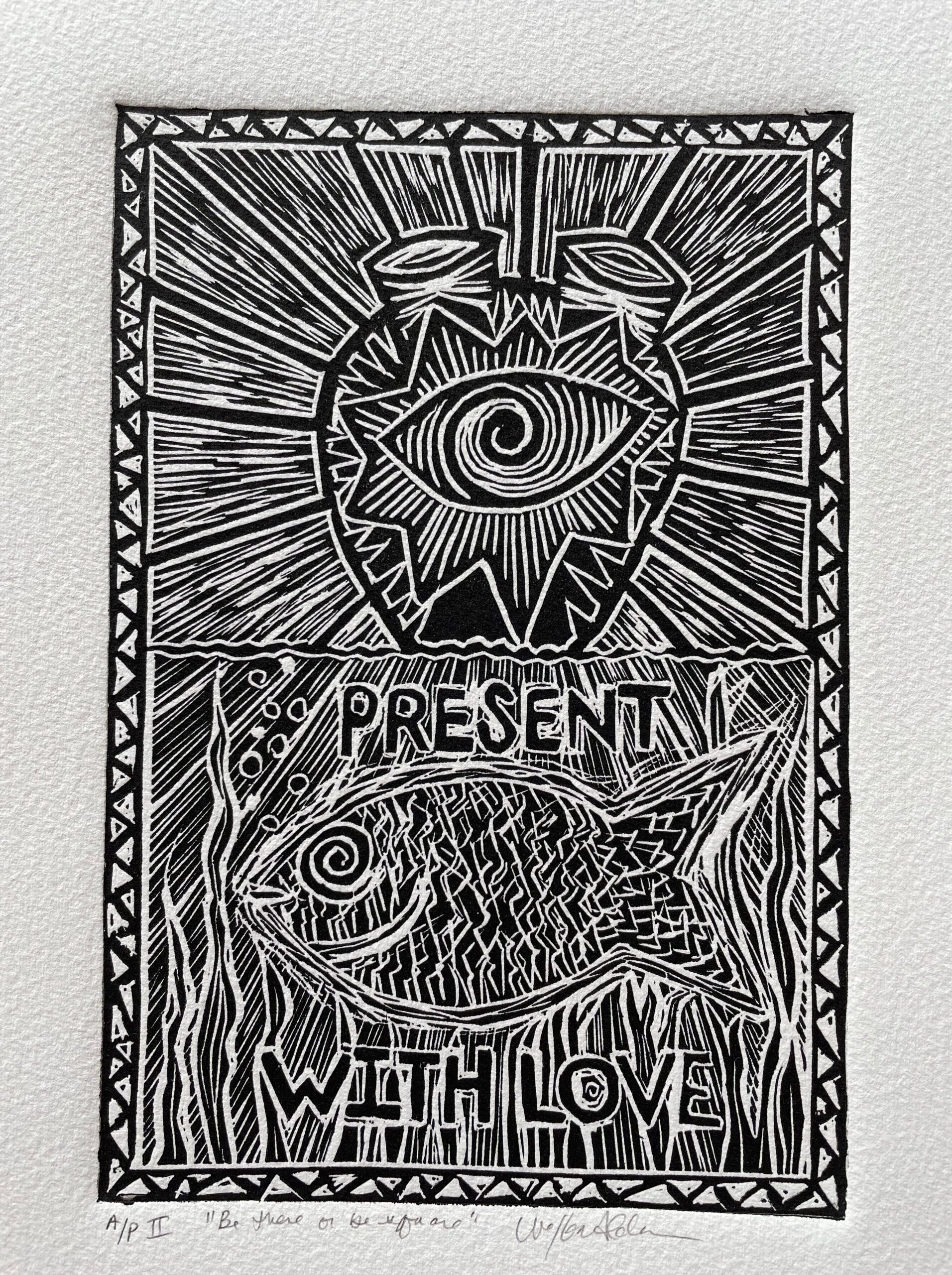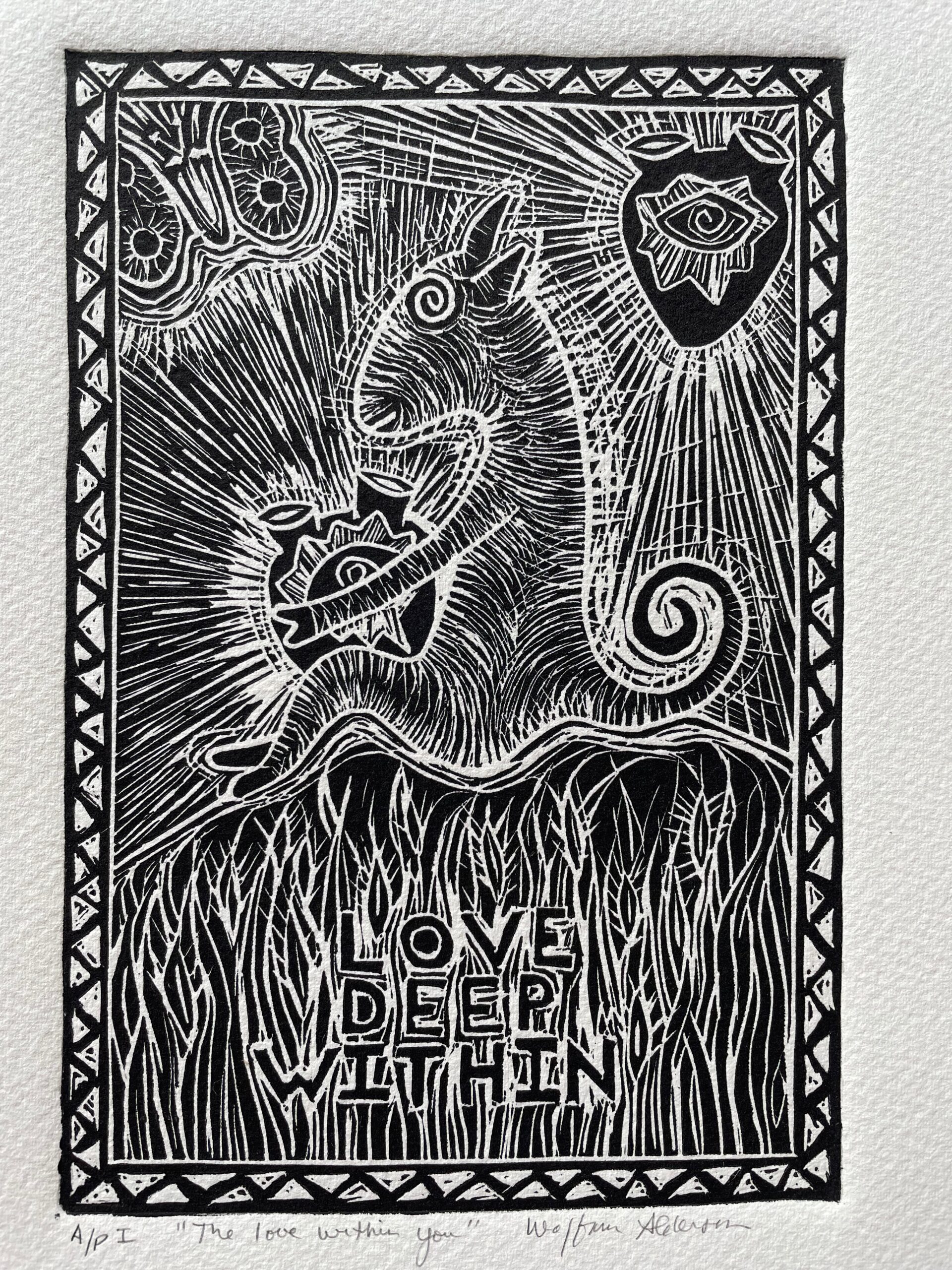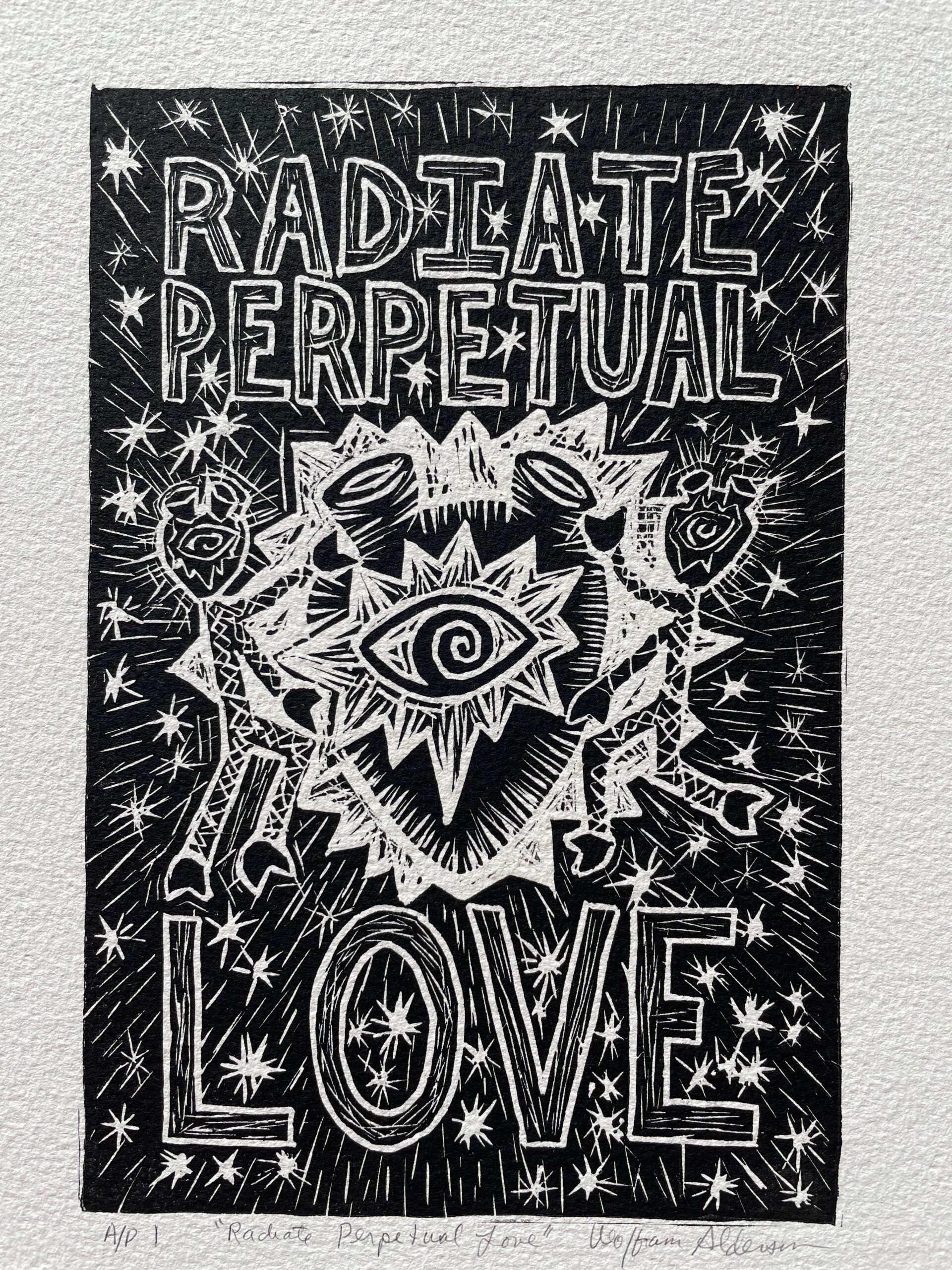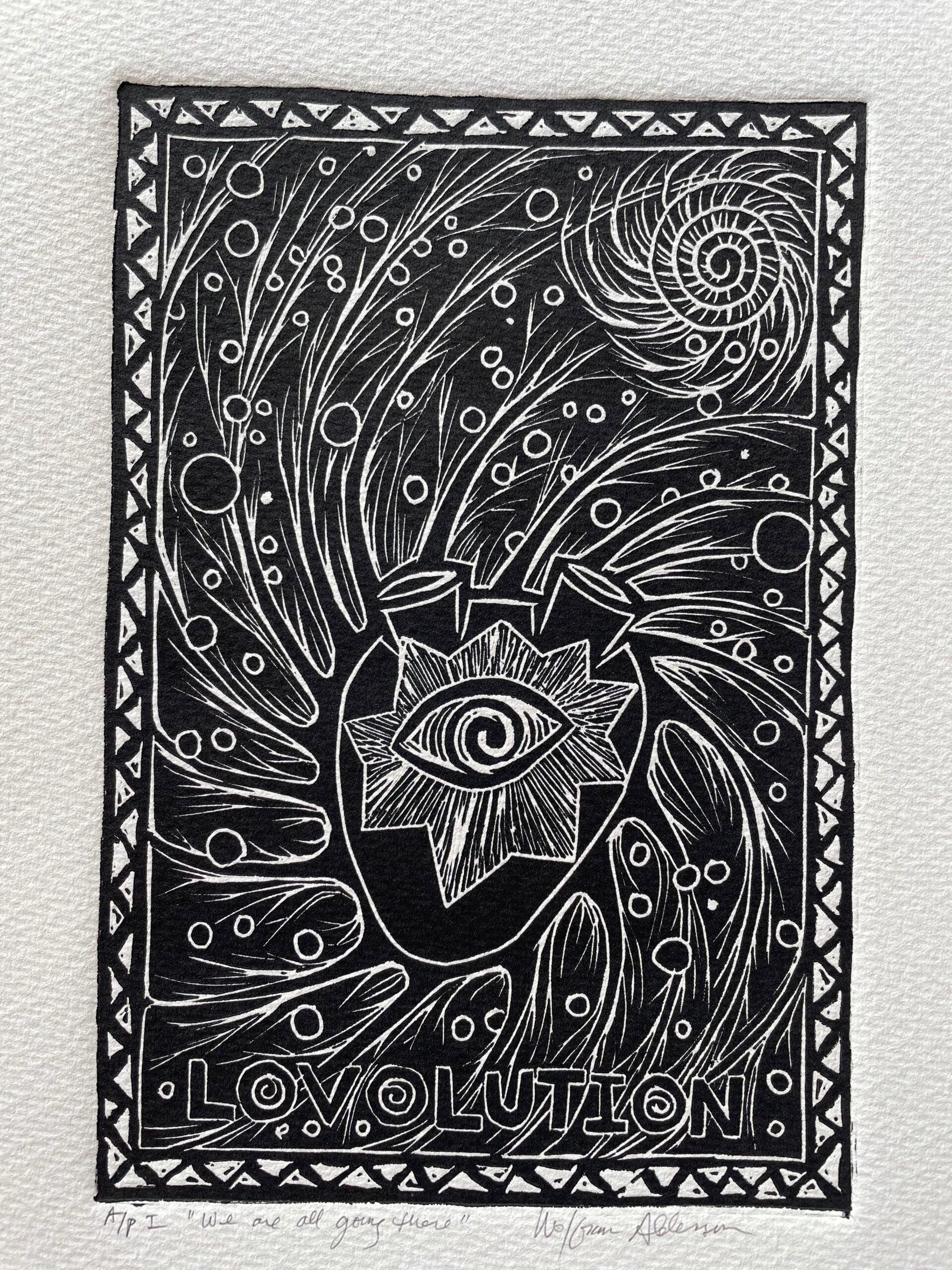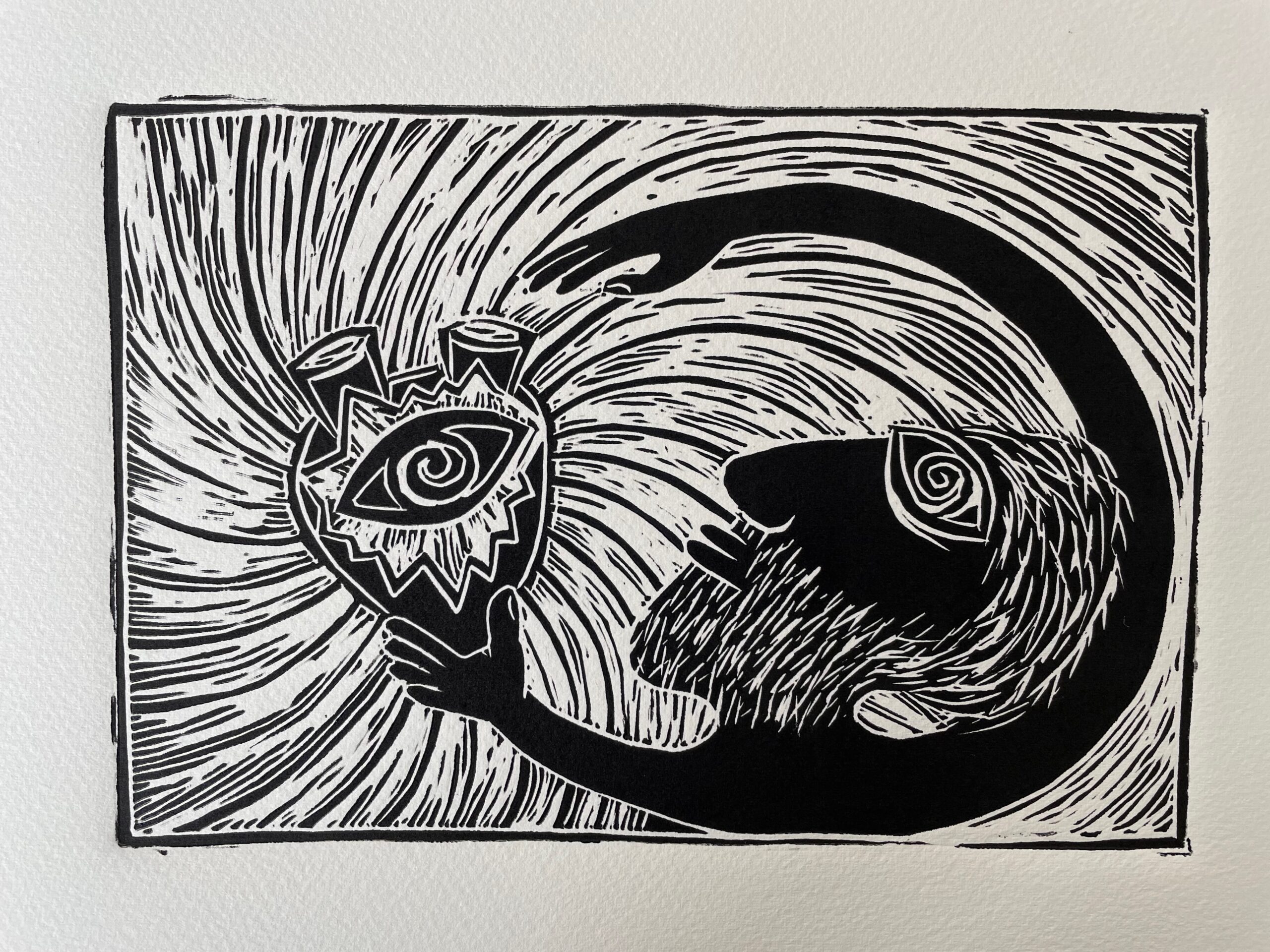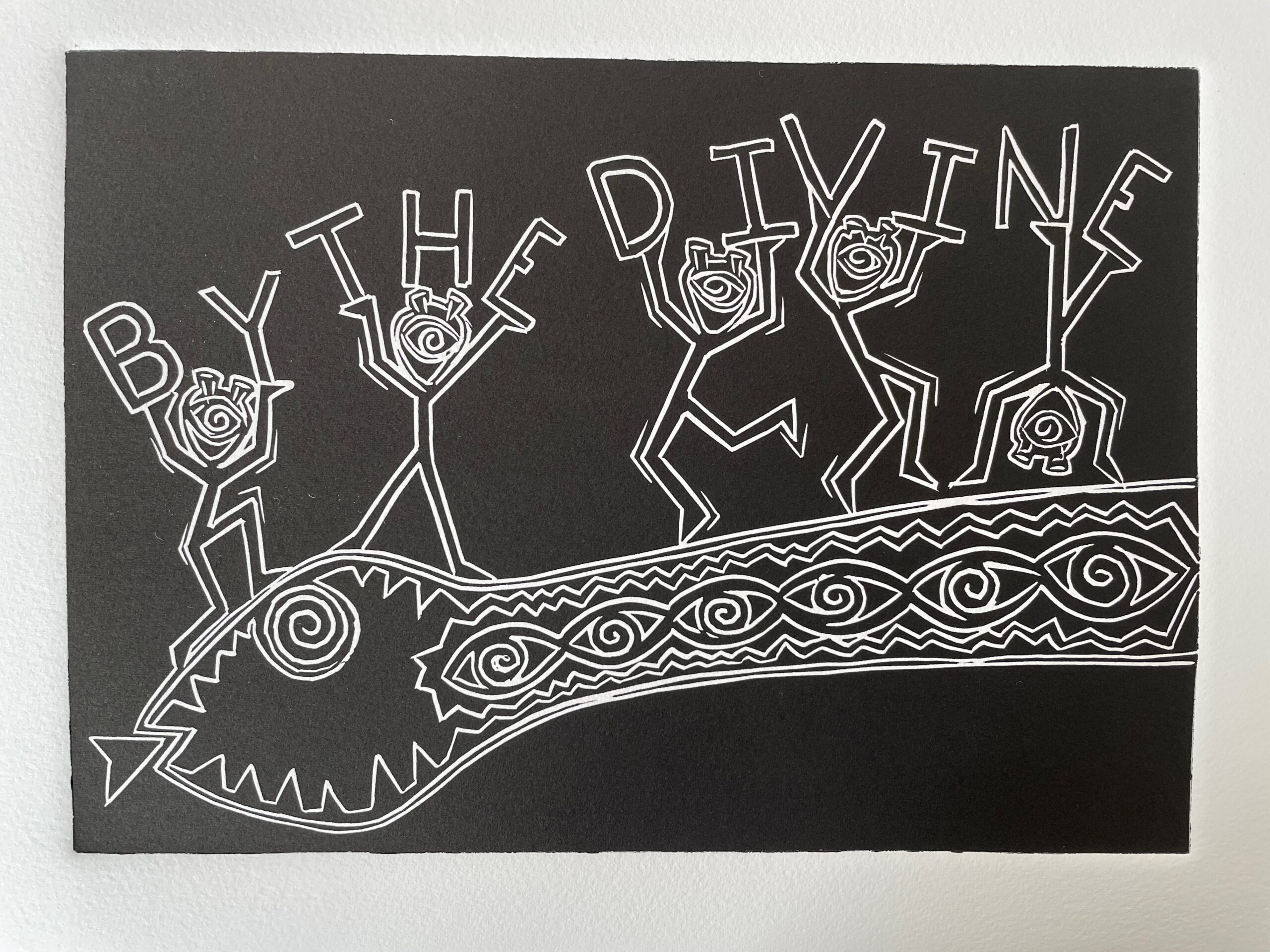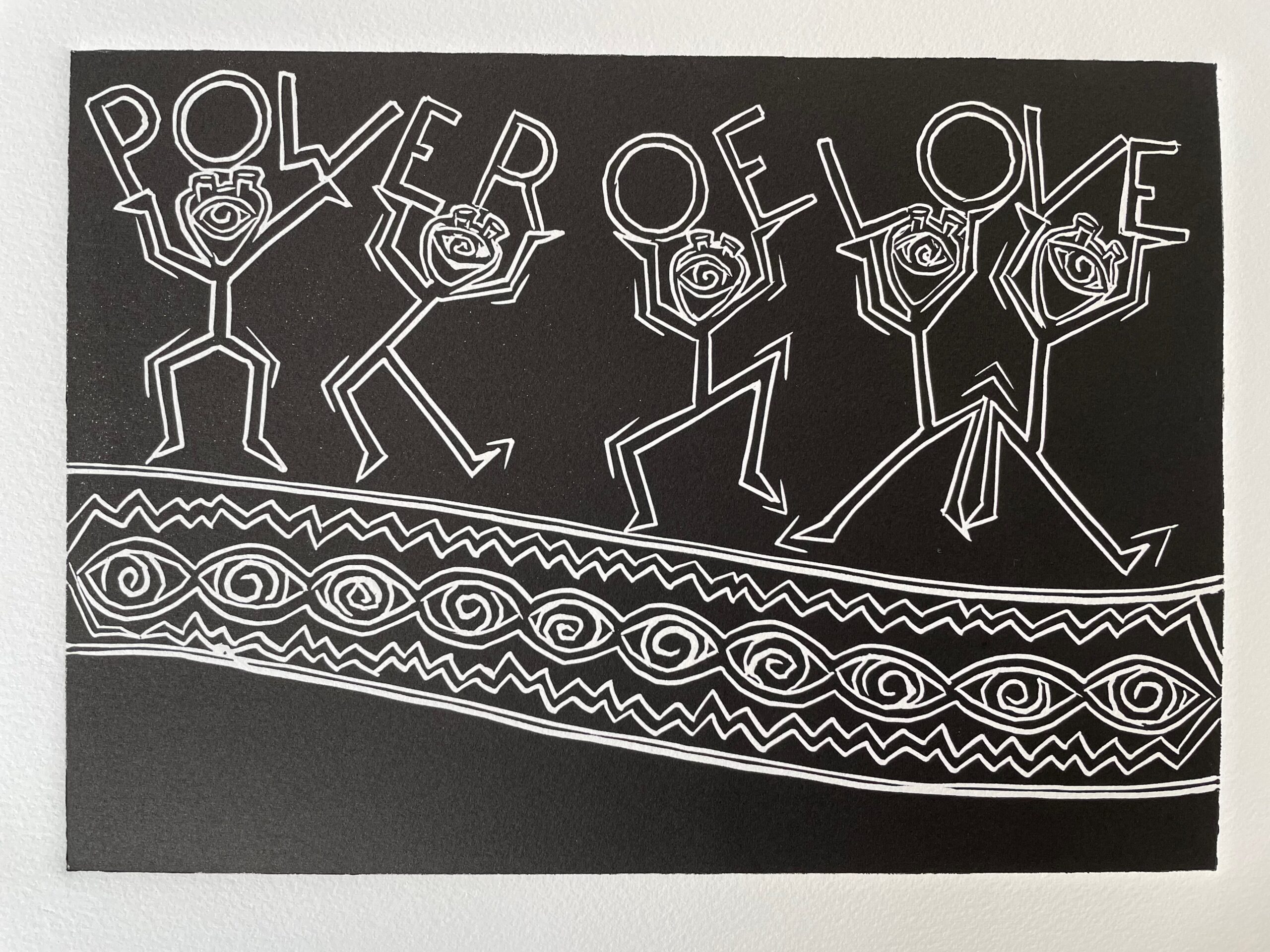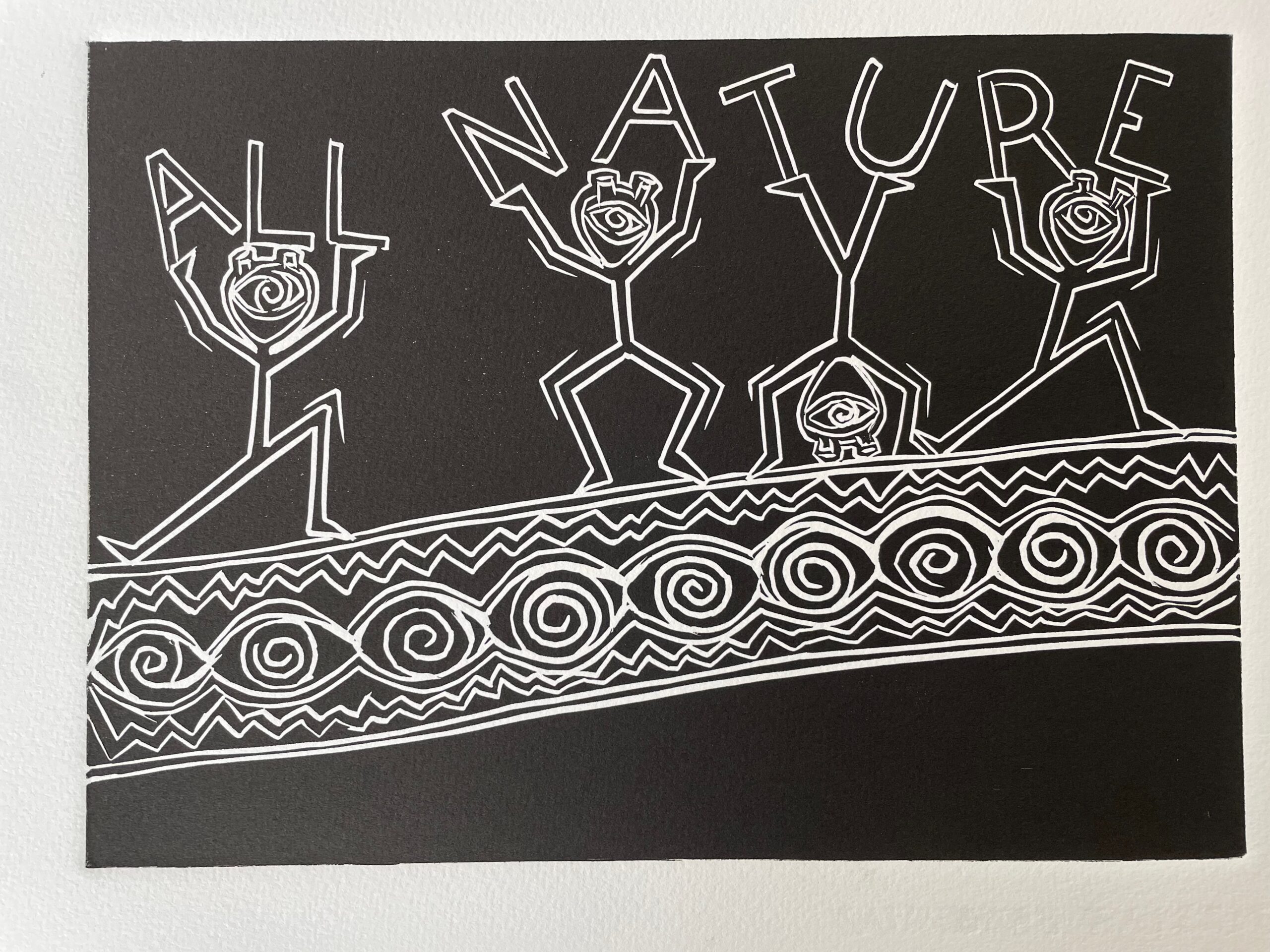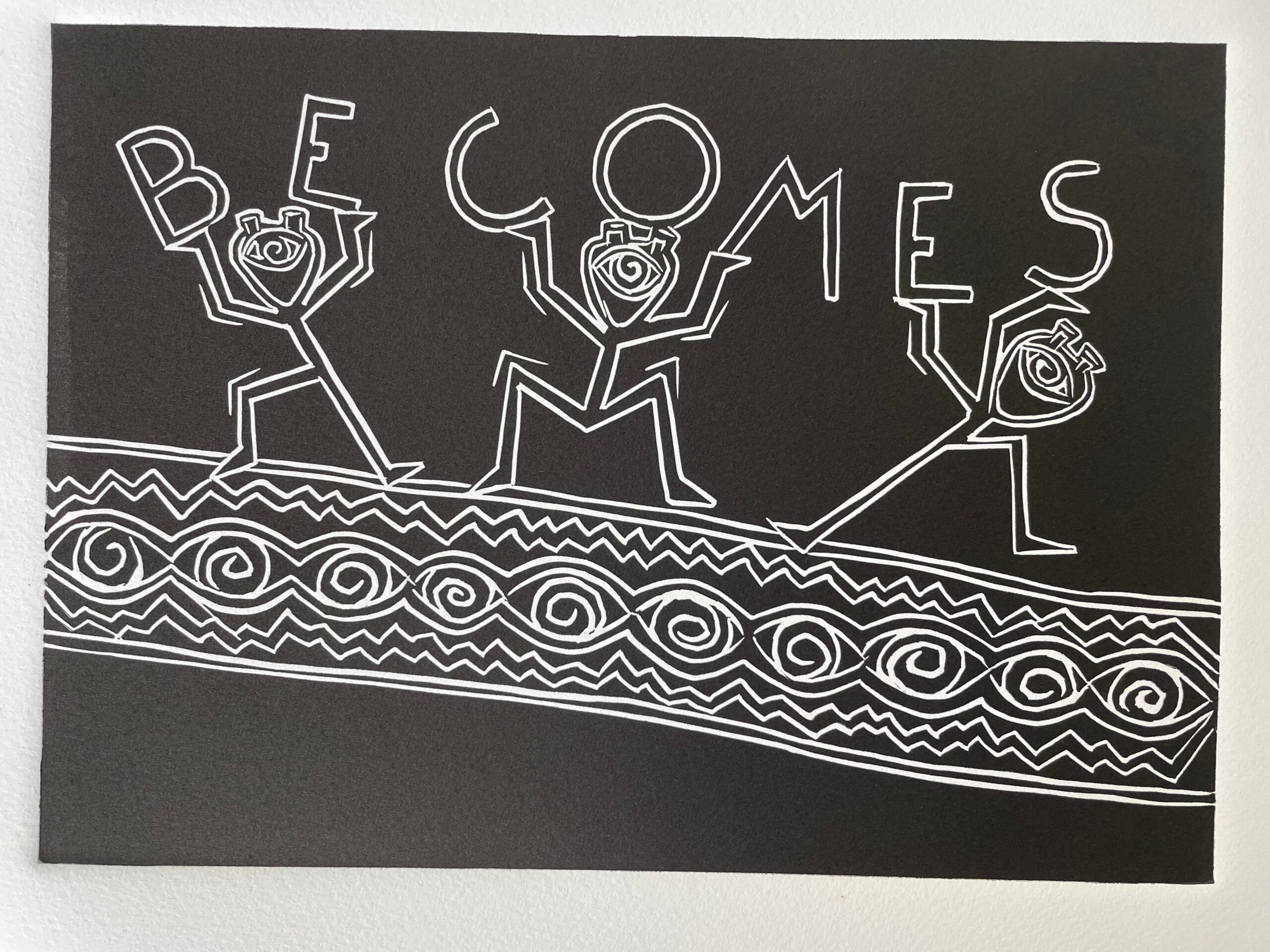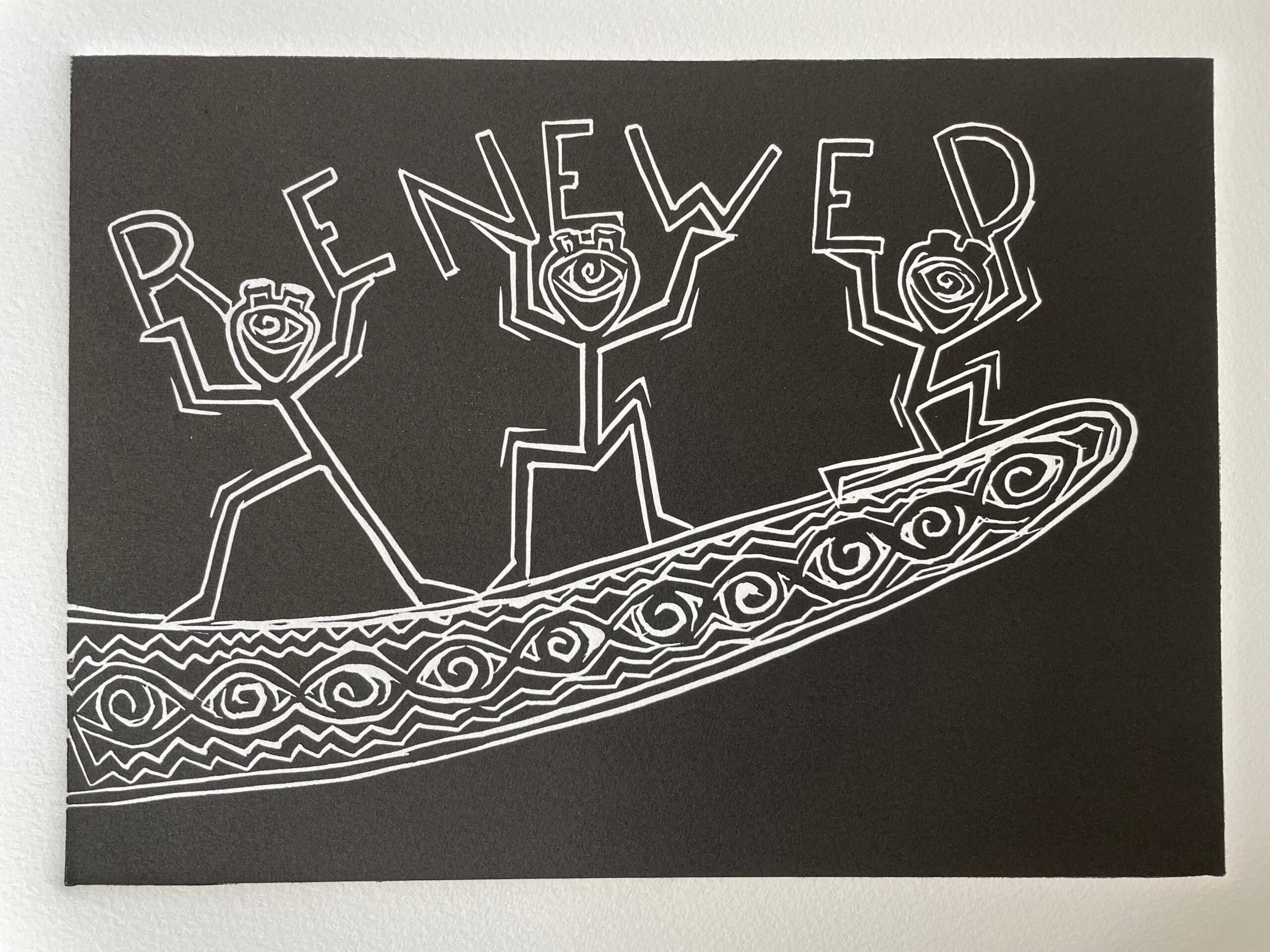 The sentence ("BY THE DIVINE POWER OF LOVE ALL NATURE BECOMES RENEWED") is a Theosophical quote and has special meaning and relevance to me because I believe COVID-19 is the direct result of human folly and our profound abuse of nature and our natural world. I subscribe to the Gaia Hypothesis that our Earth is a living being, and humans have become its worst enemy. Only if we look deep into our heart, and cease to allow the human ego to dominate and destroy nature. I call this piece "Serpiente de Amor." While many humans demonize snakes, of course, they are sacred and amazing creatures who literally hug the earth to navigate. This piece includes little figures that I call "Little Love Guys" who hold up the sentence while dancing across the back of the serpent. Love is bigger than us. We must earn its respect and respect its divinity. To deny it is to invite the wrath of our own self-destruction rooted in fear and confusion about why we are here.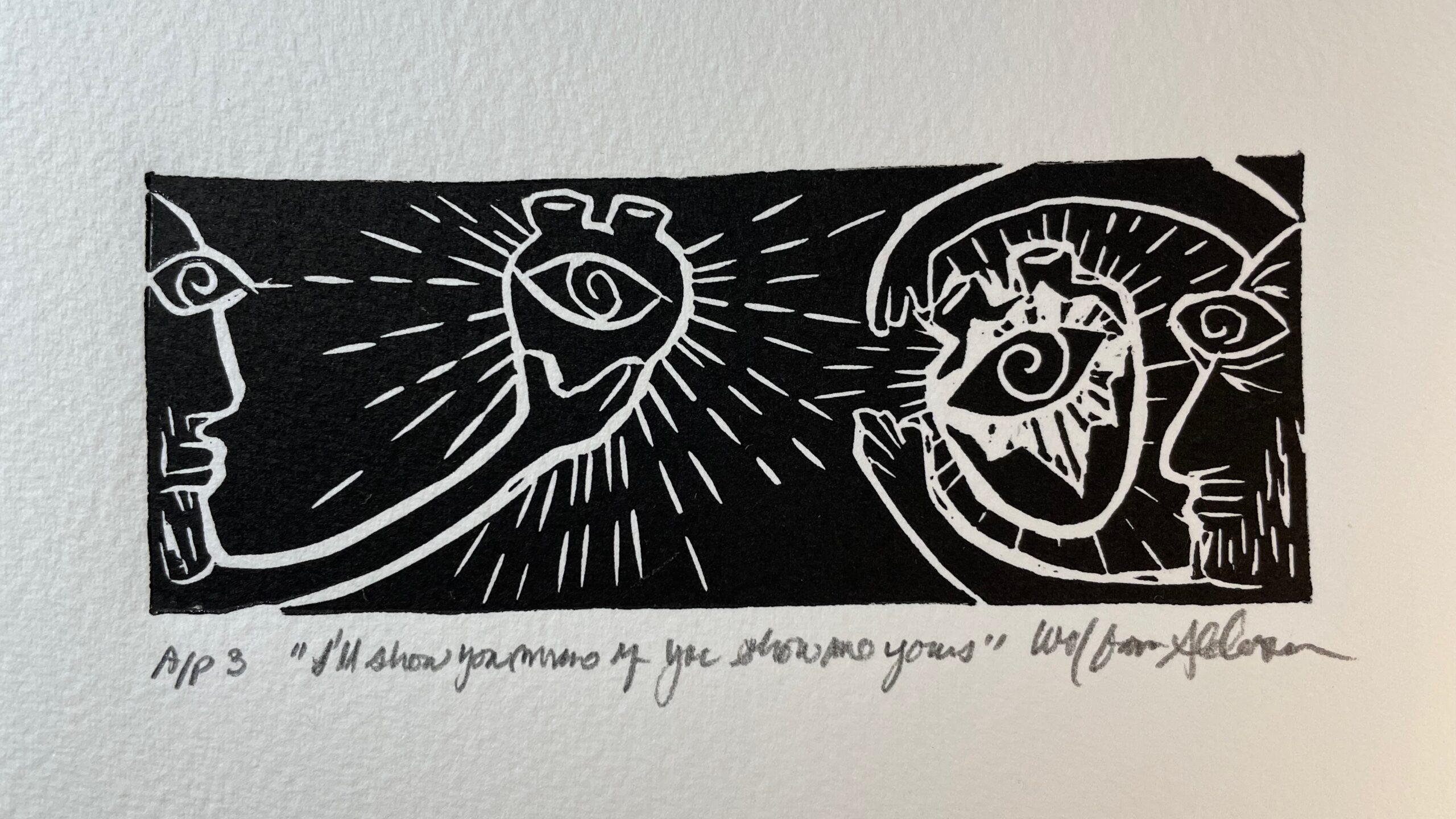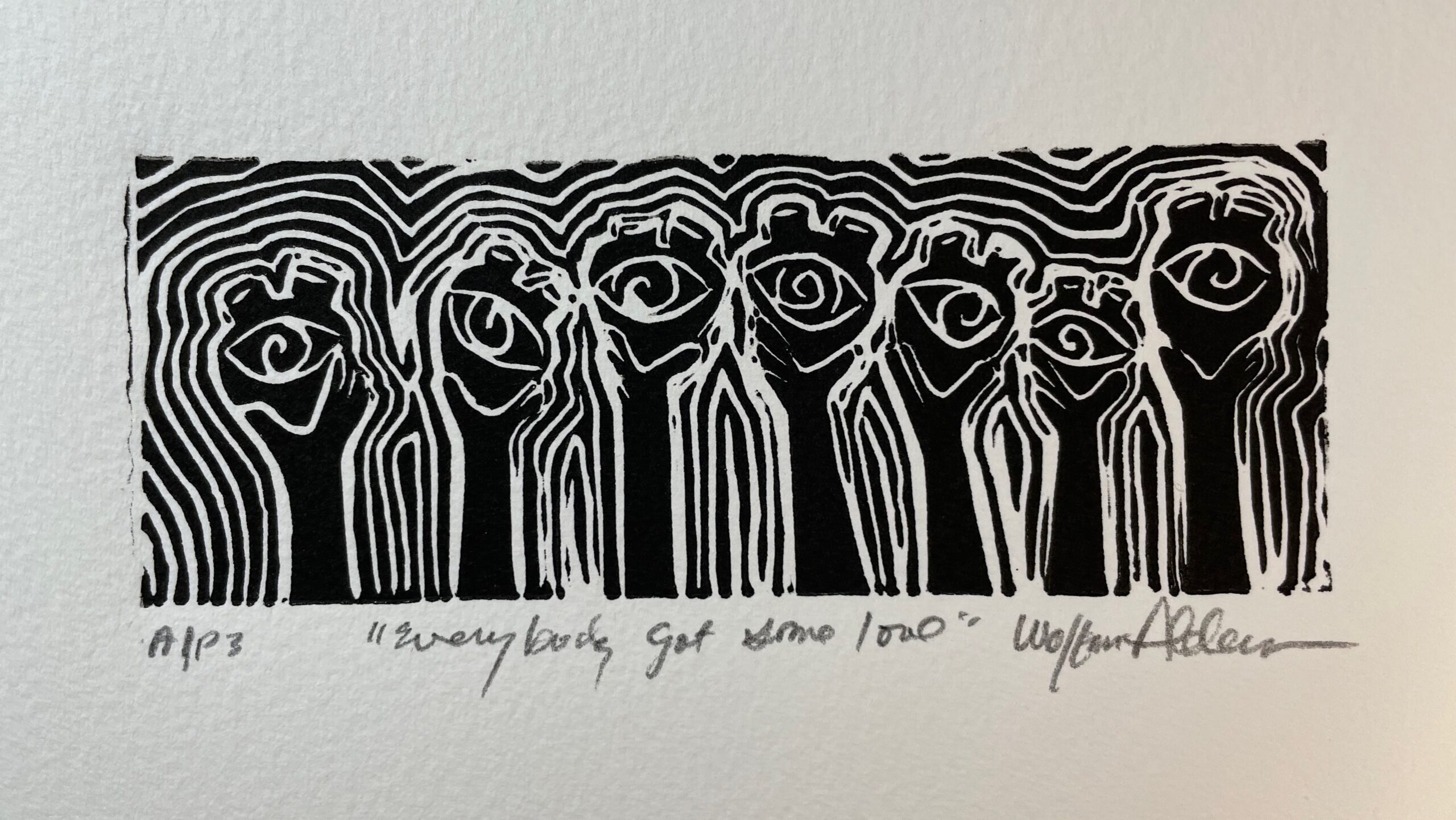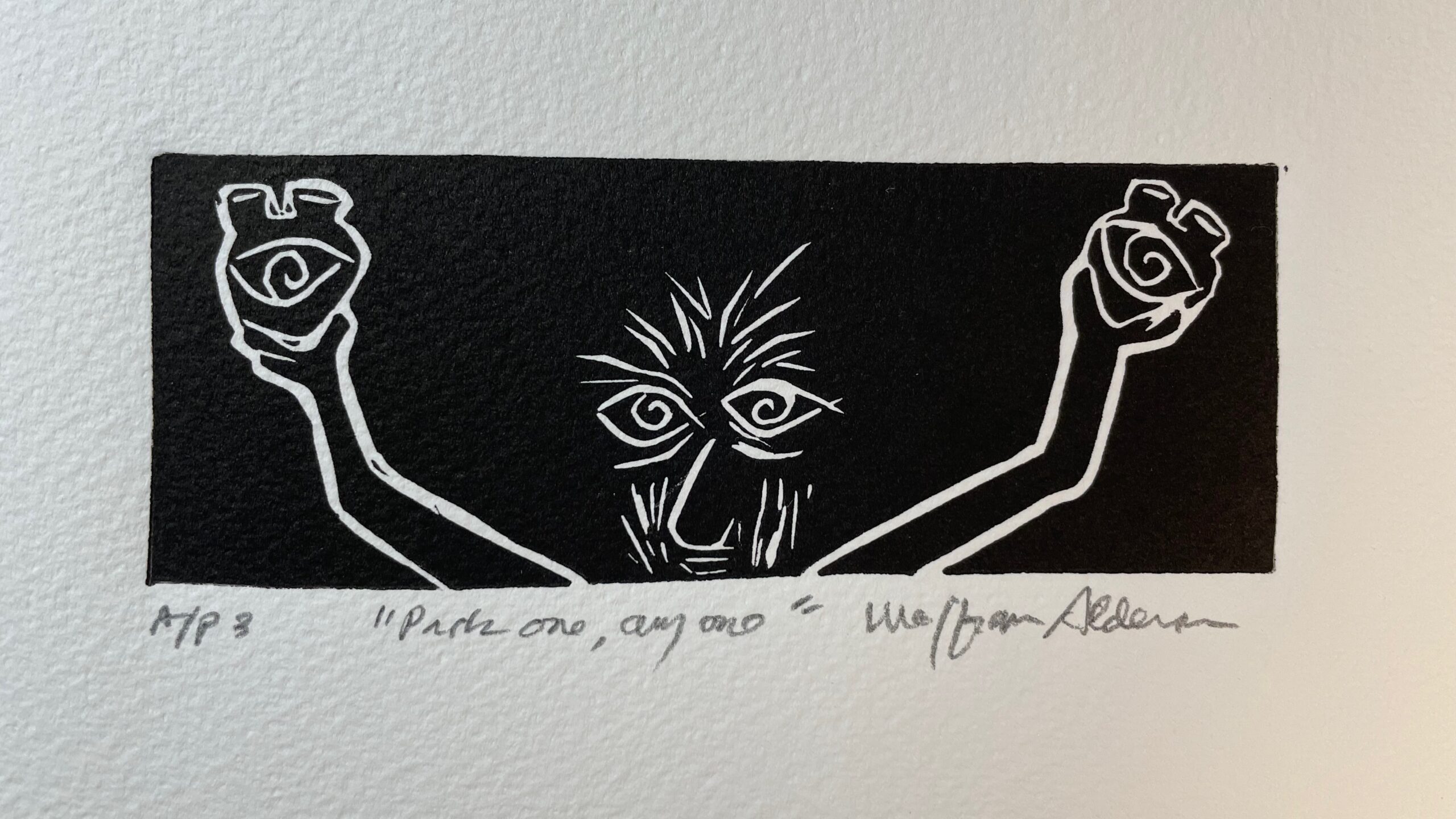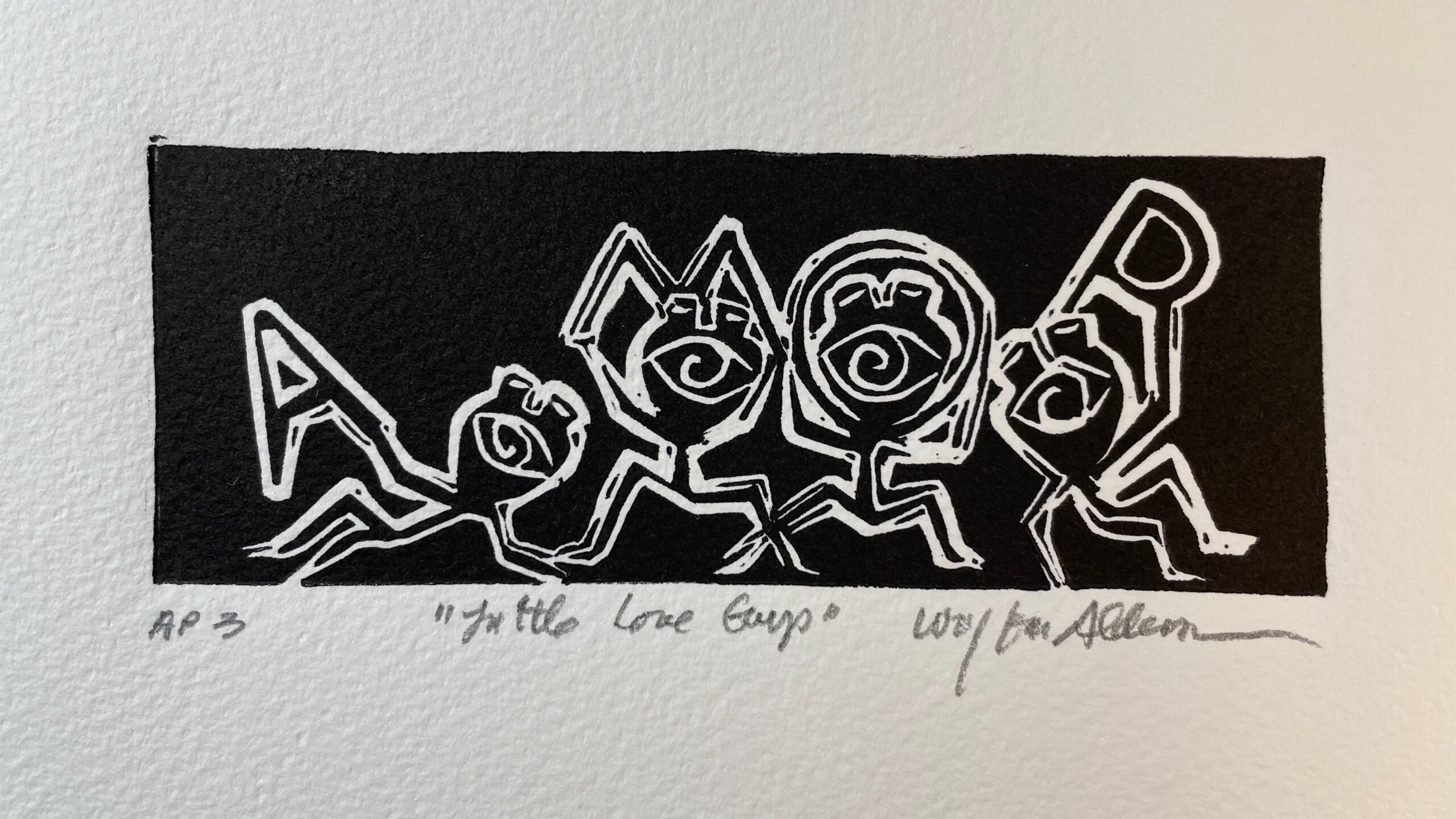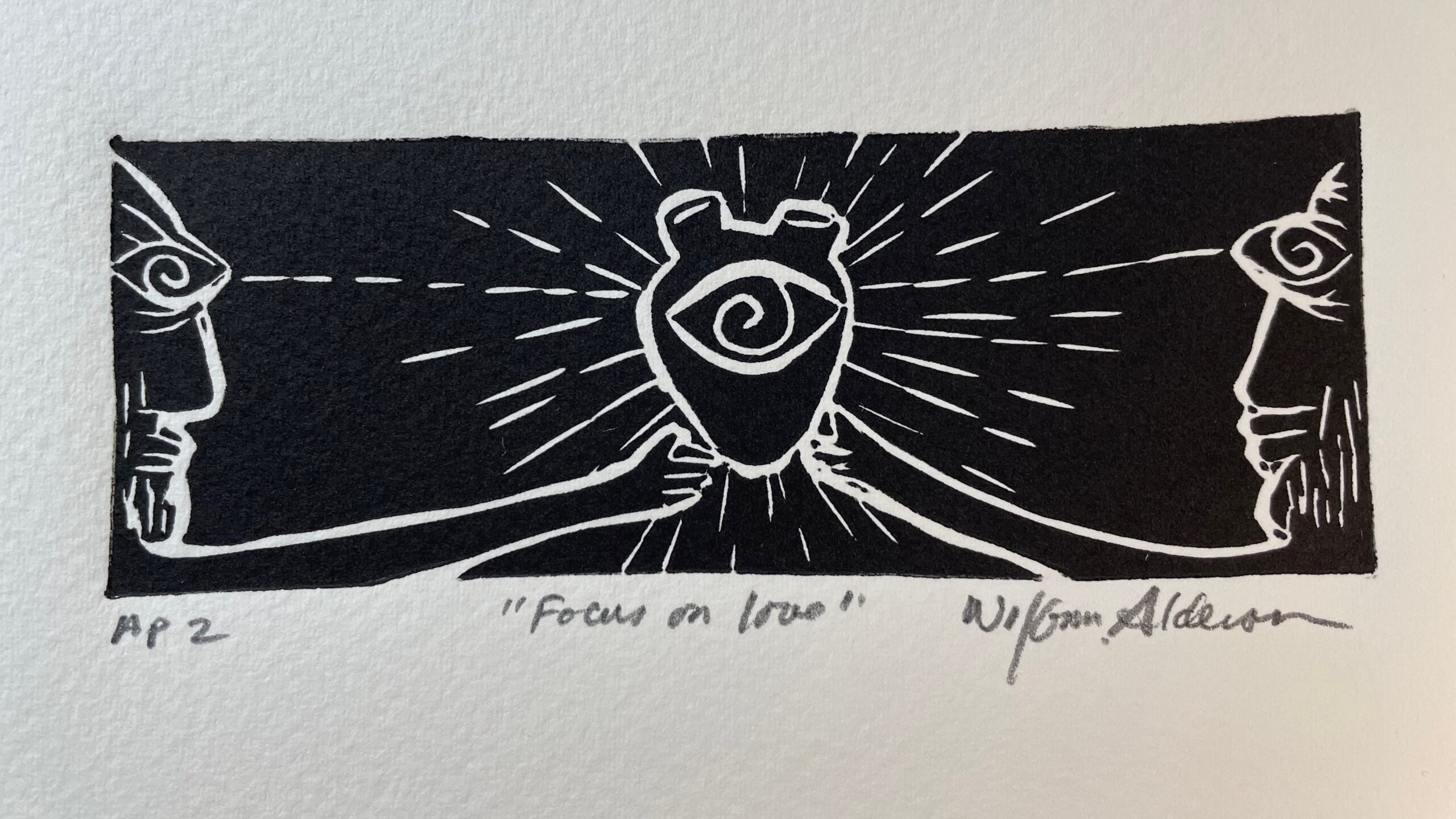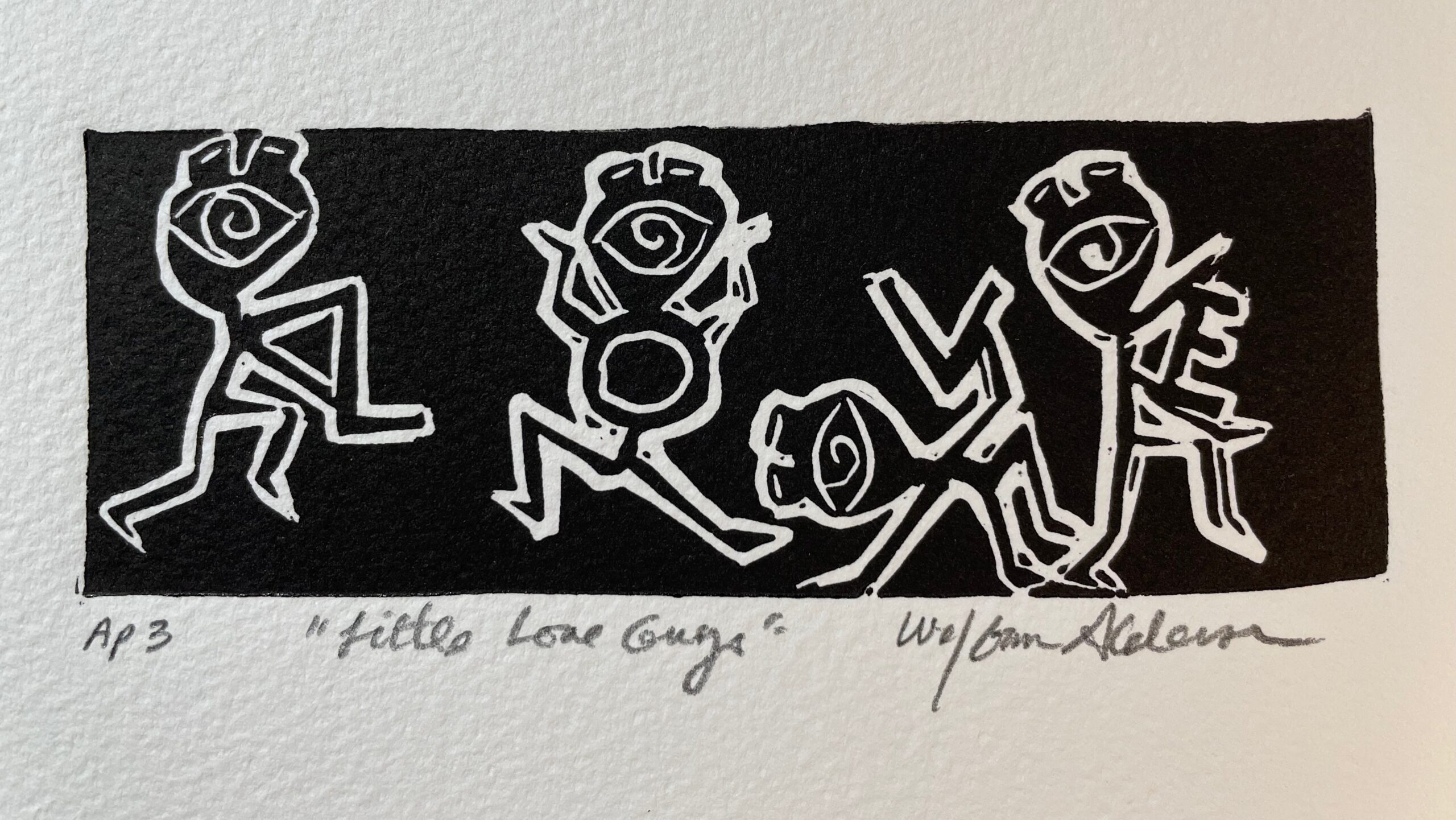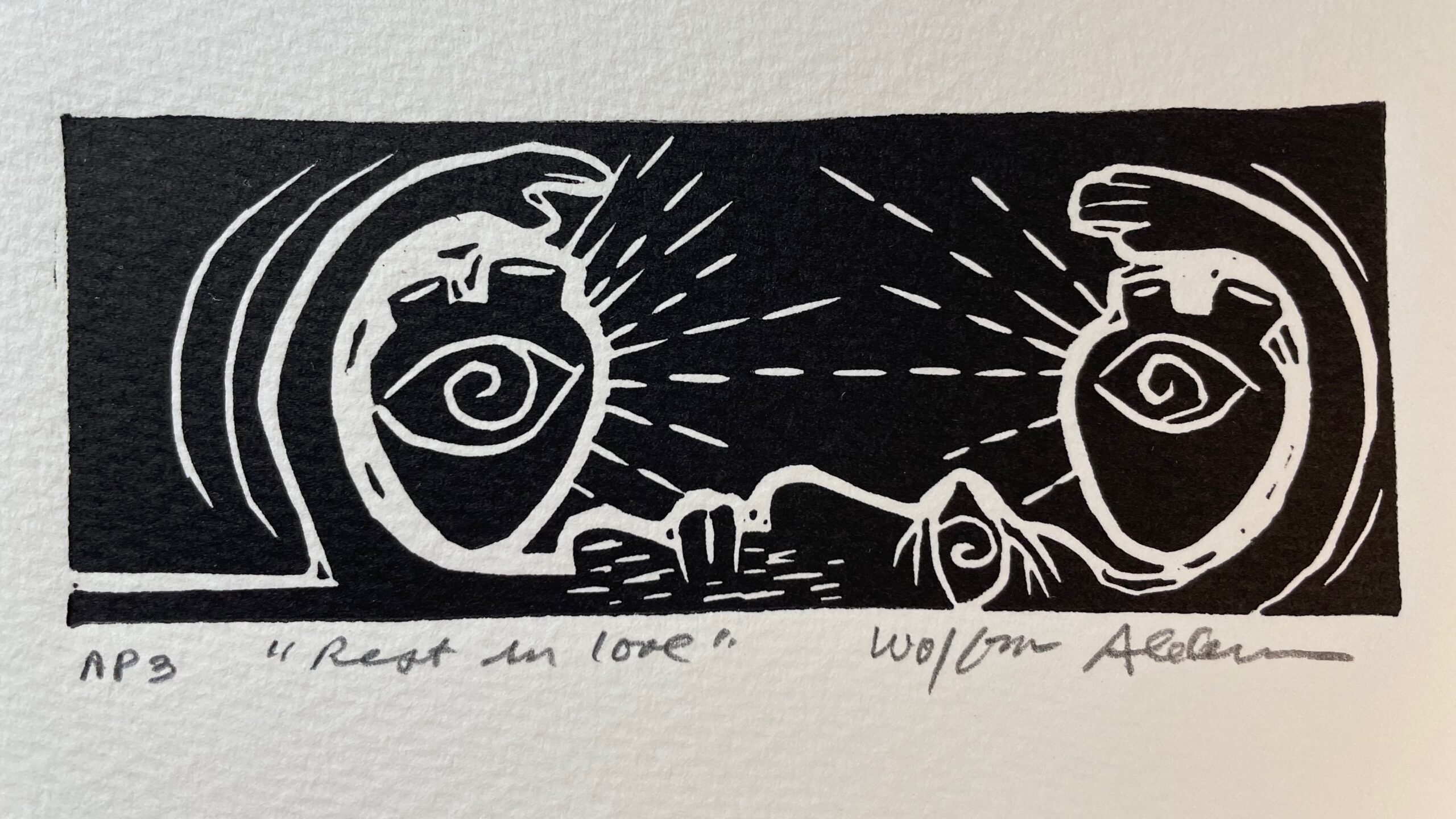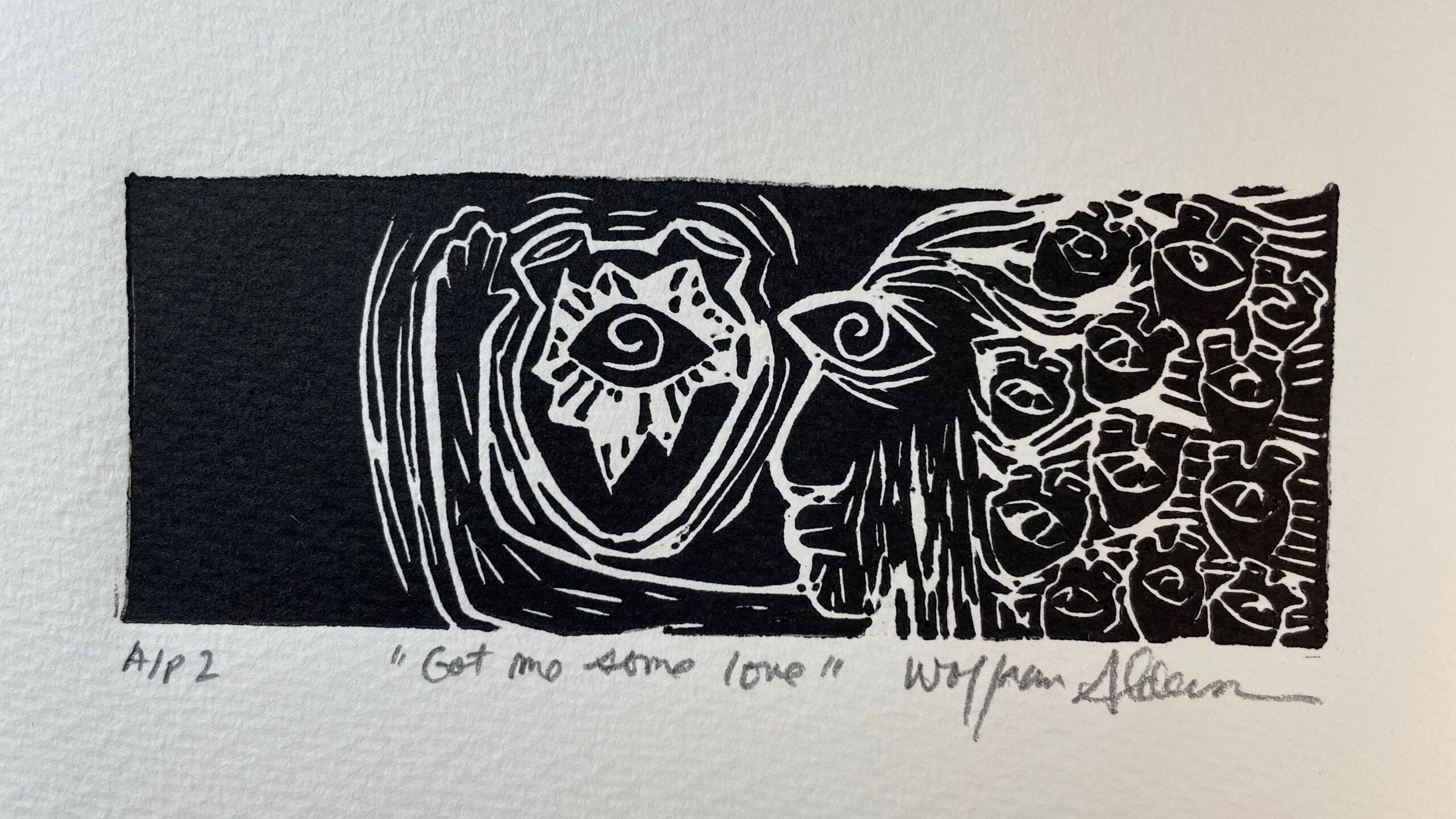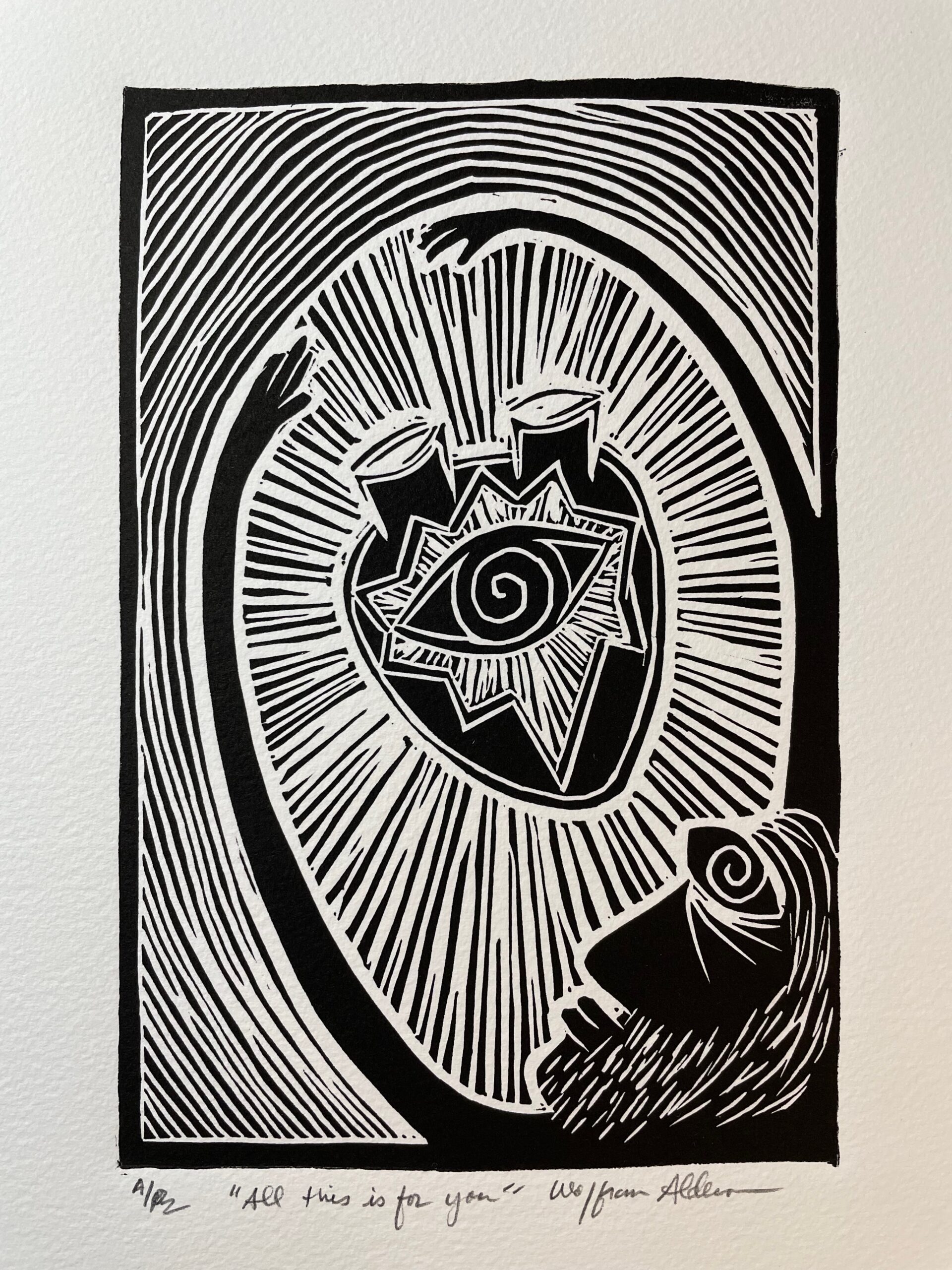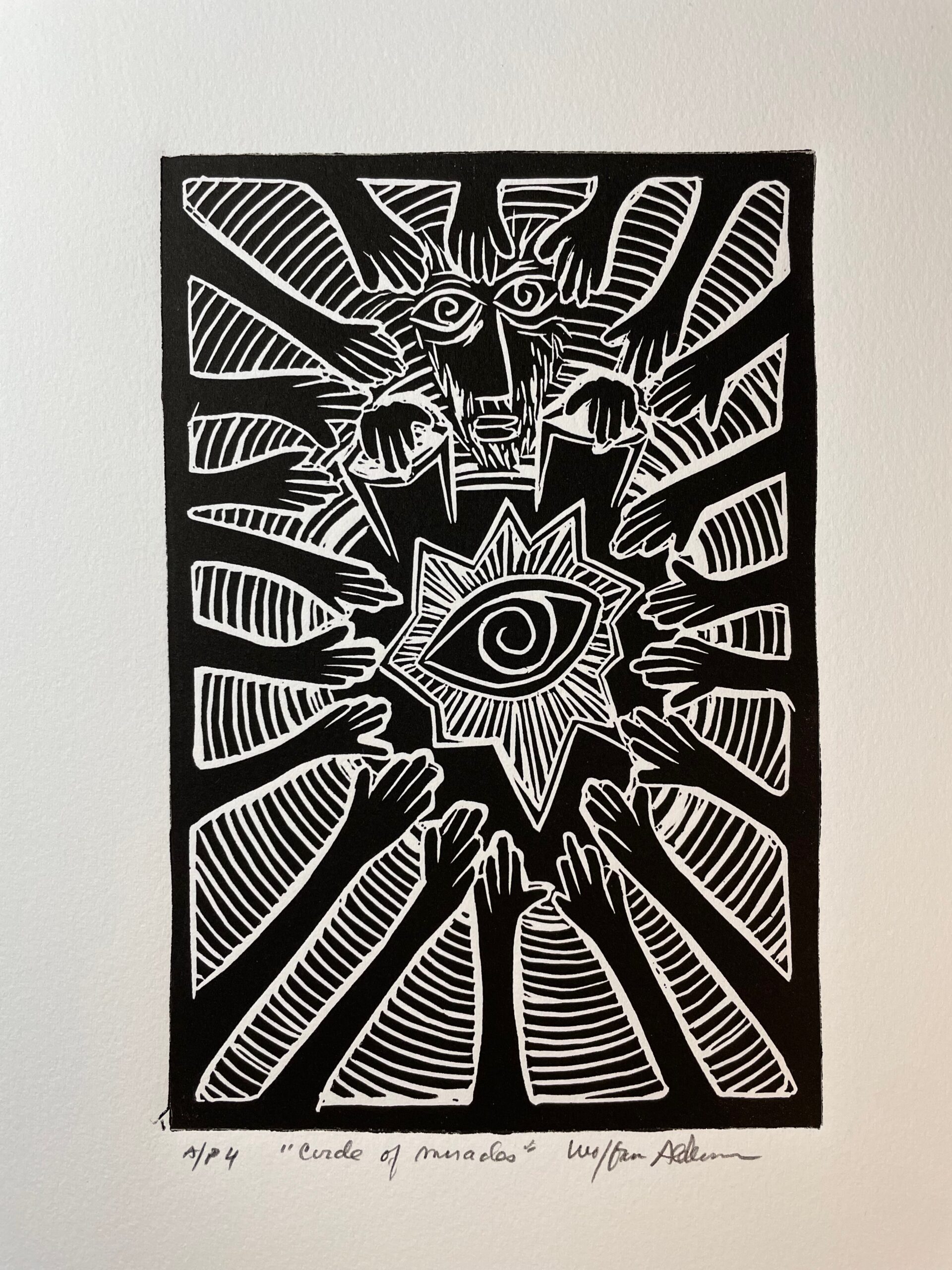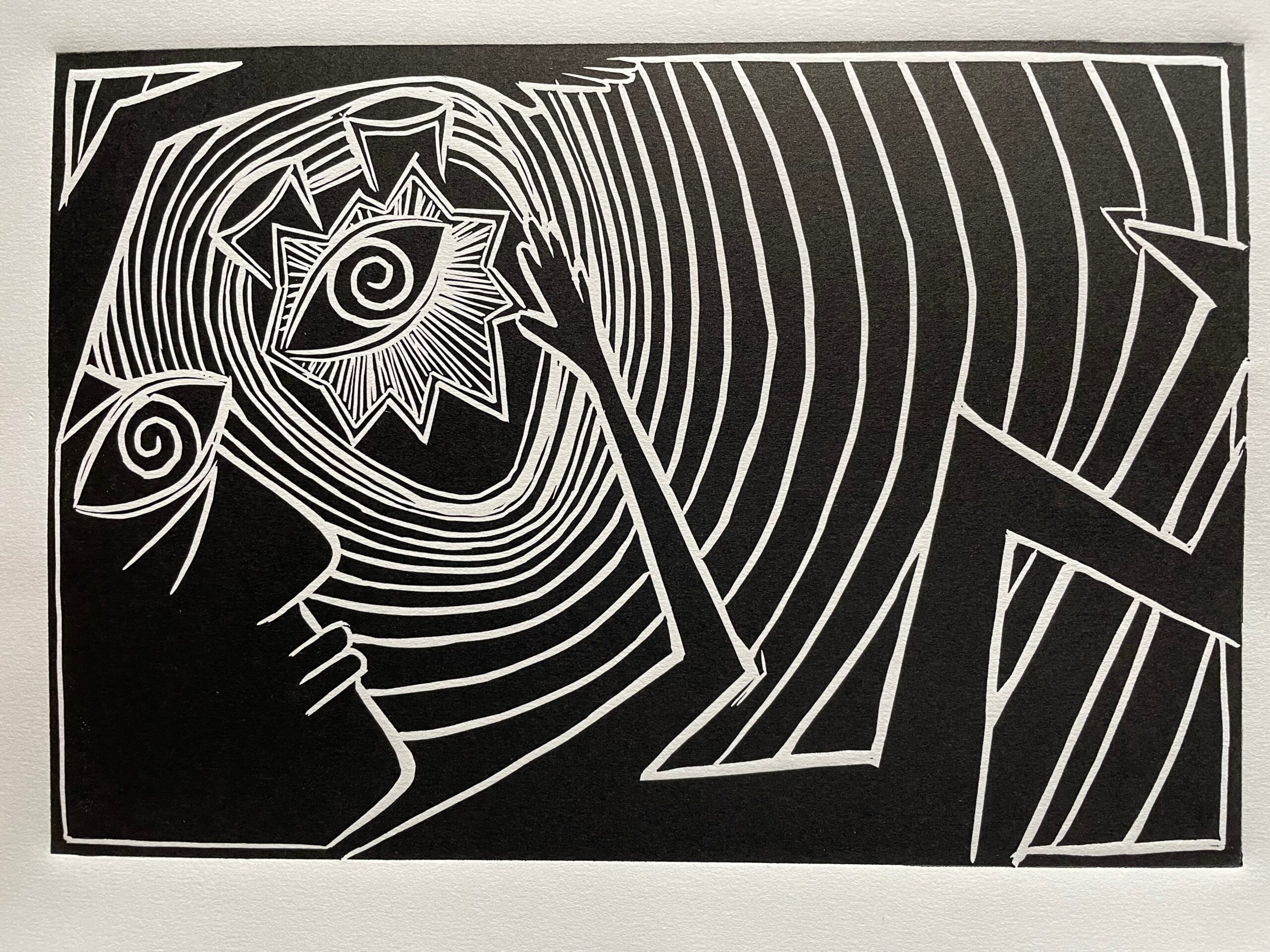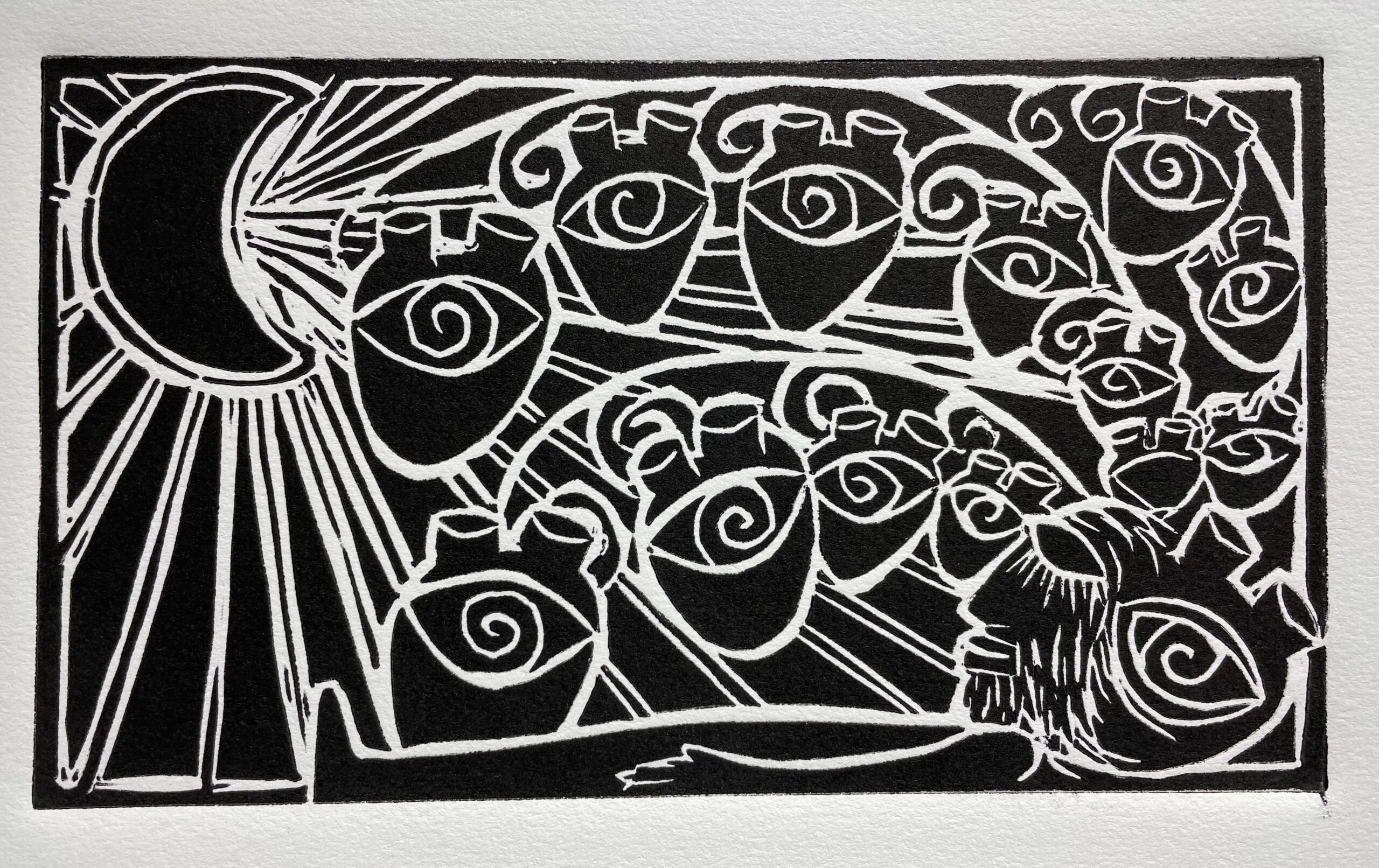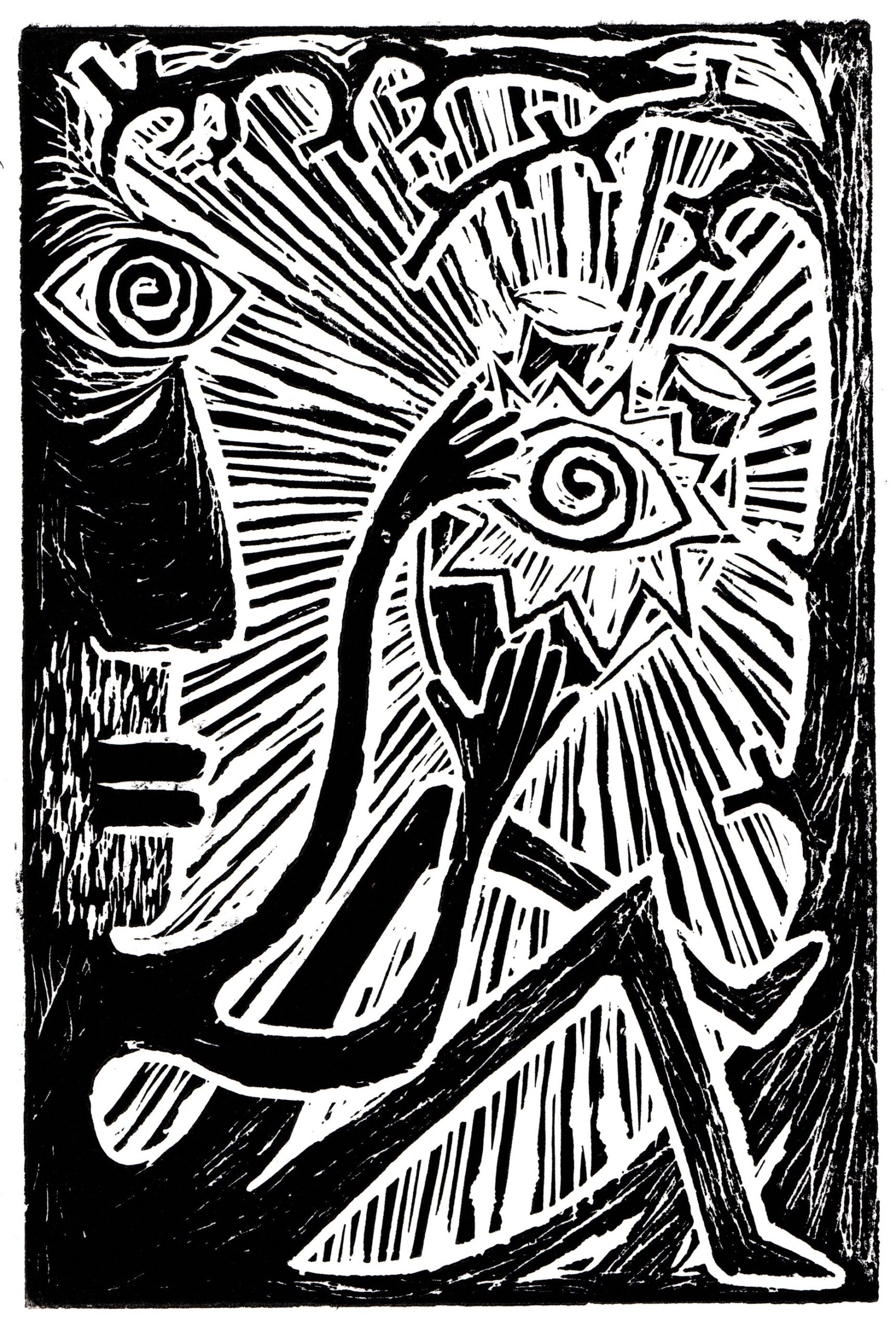 Presence with Love – Observation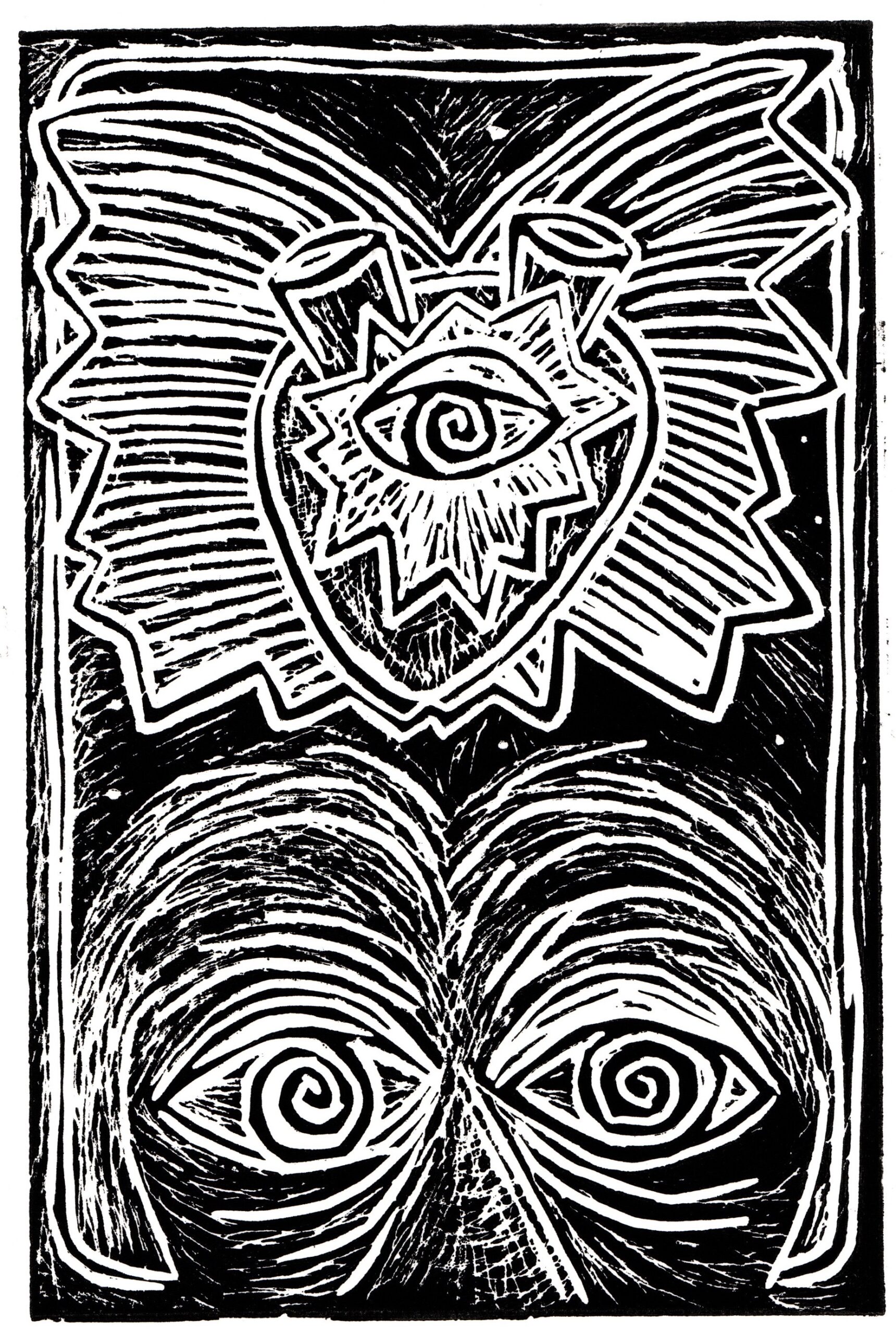 Presence with Love – Awareness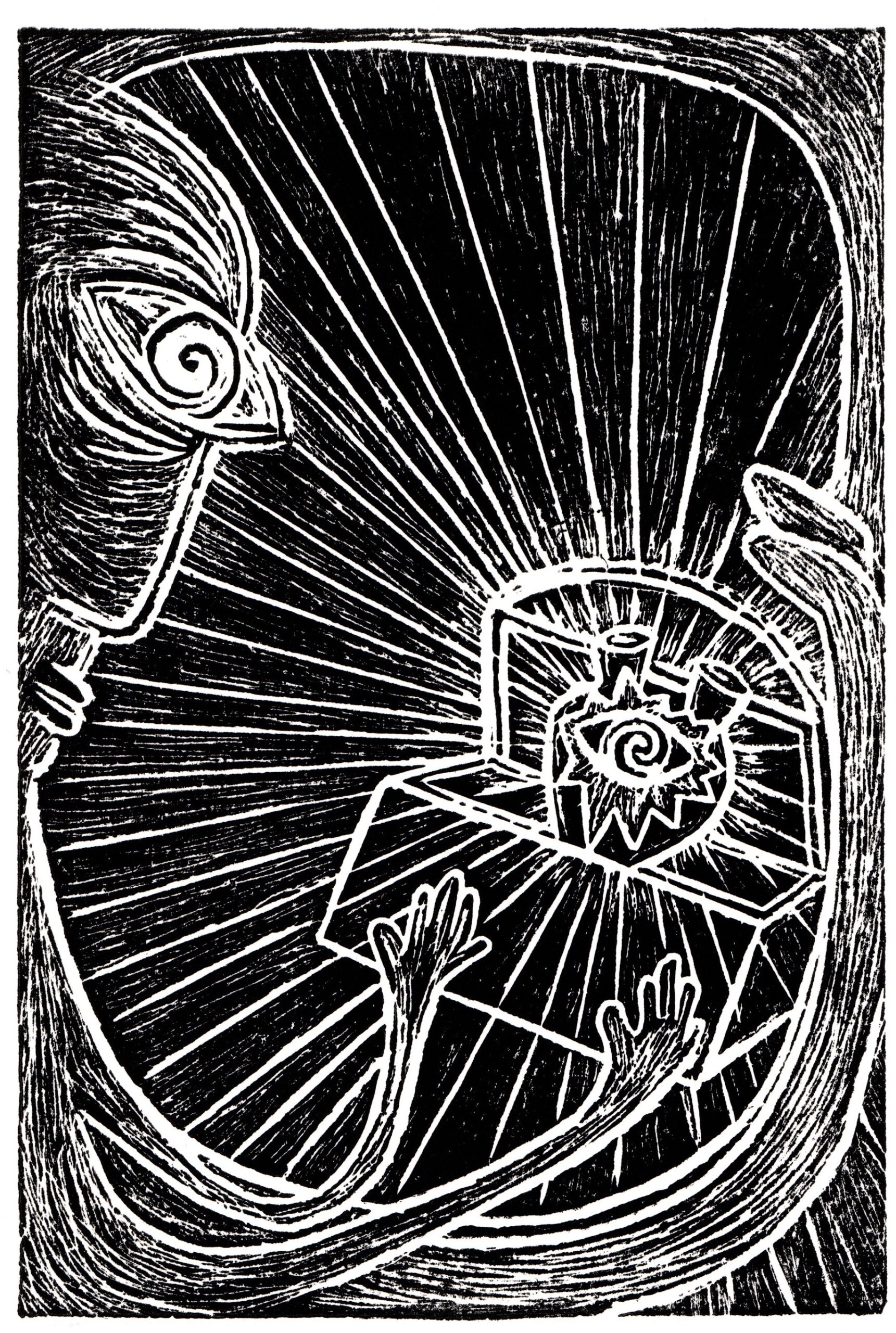 Love Deep Within – Investigation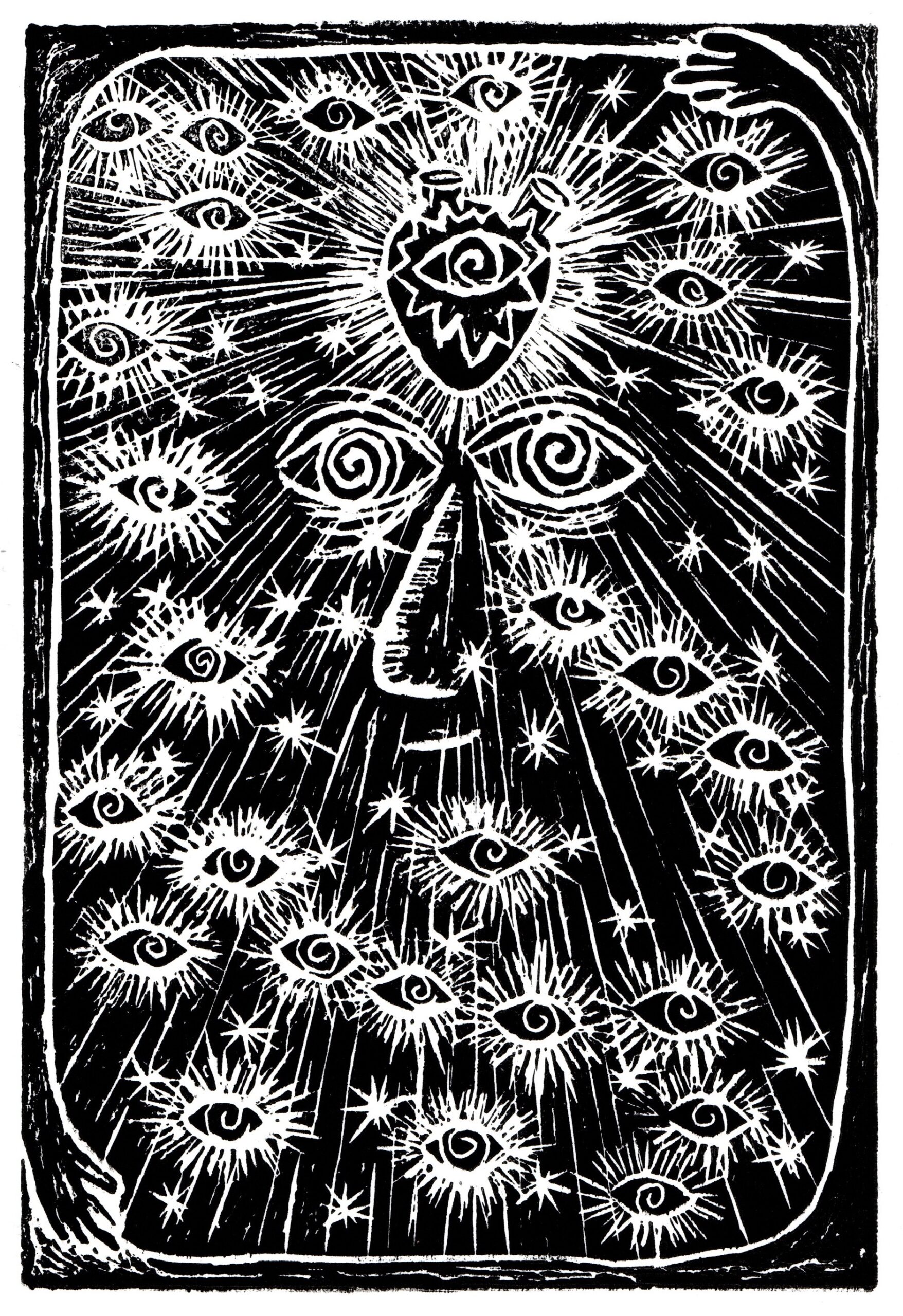 Love Deep Within – Realization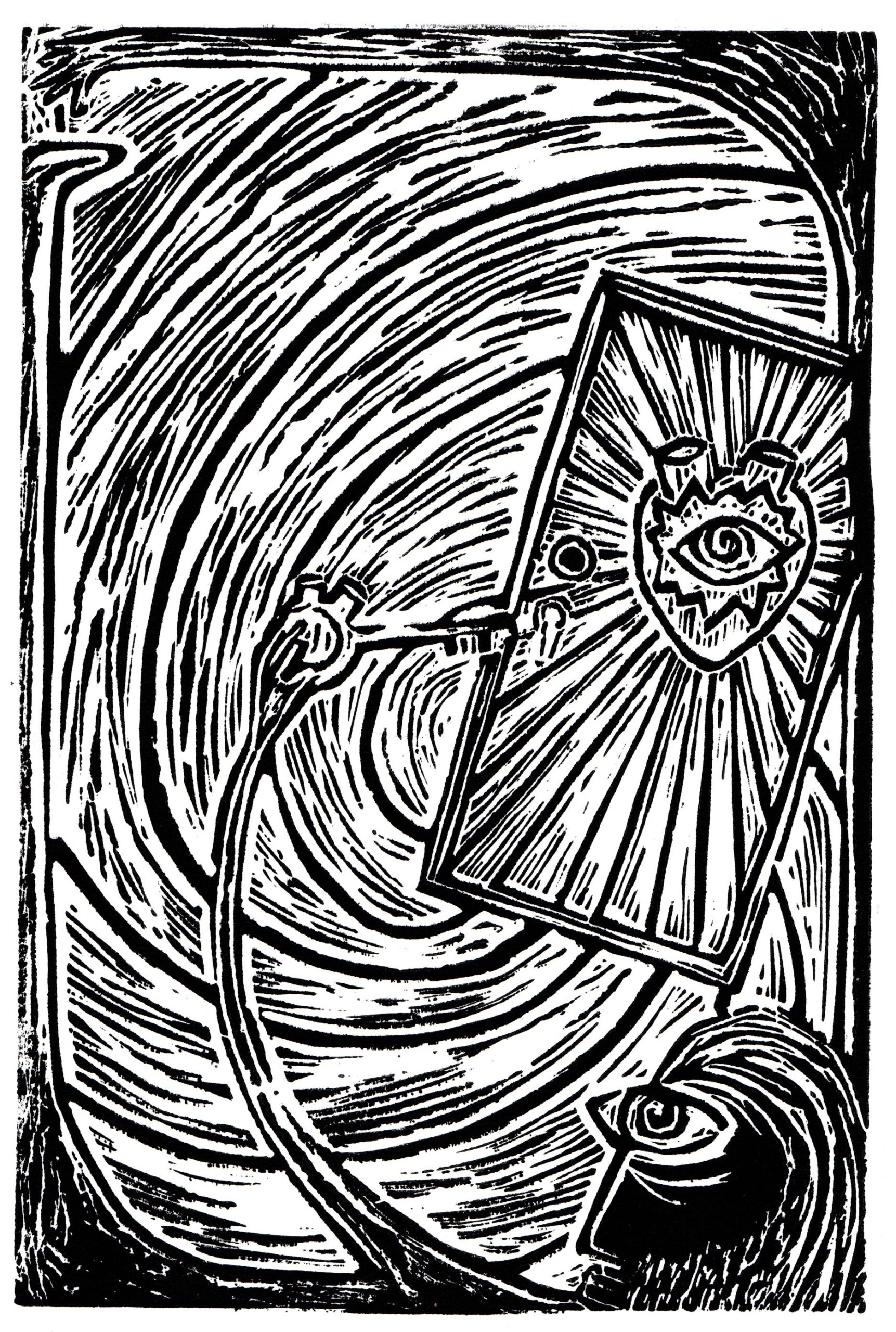 Transcendent Love – Mastery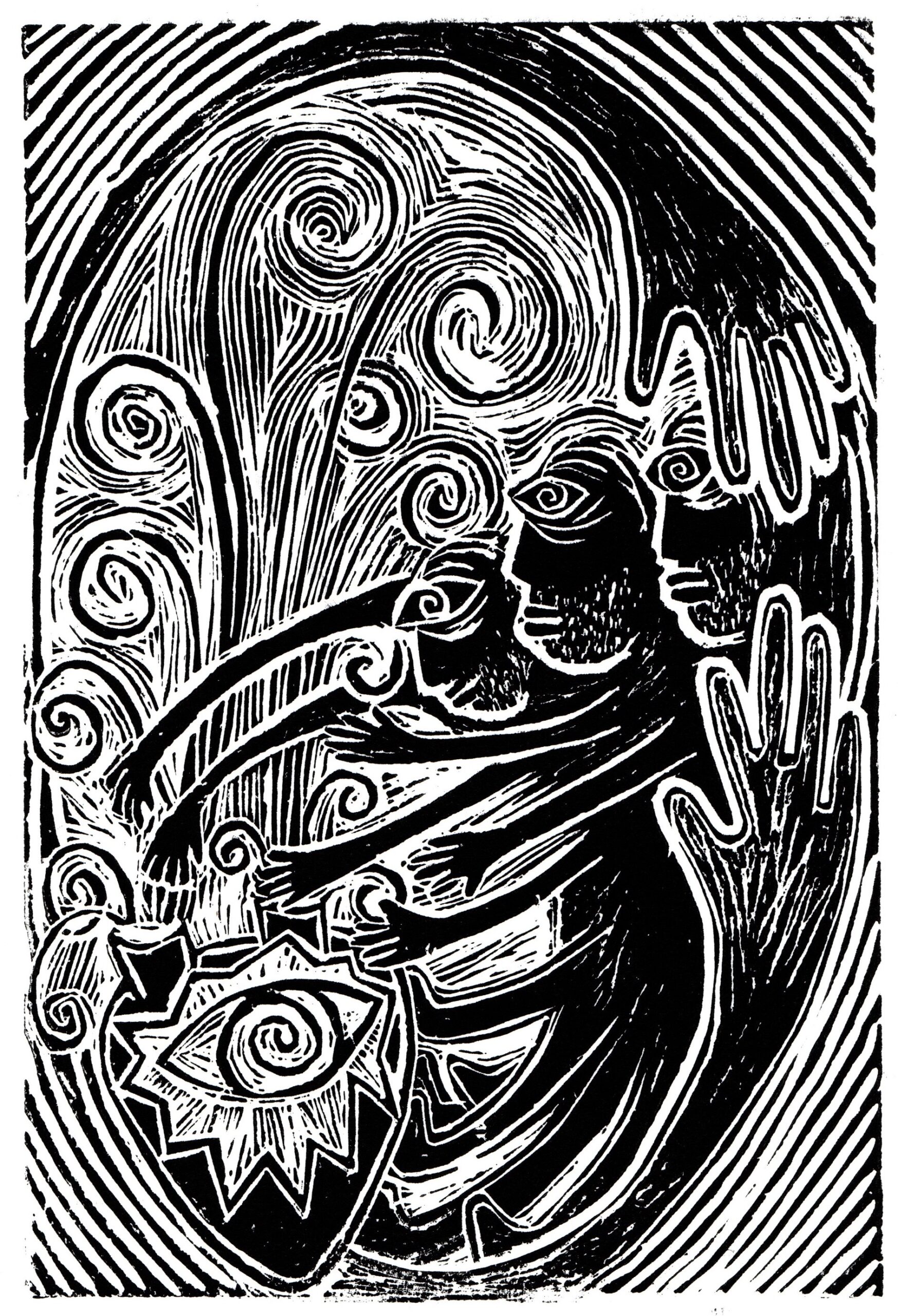 Transcendent Love – Expression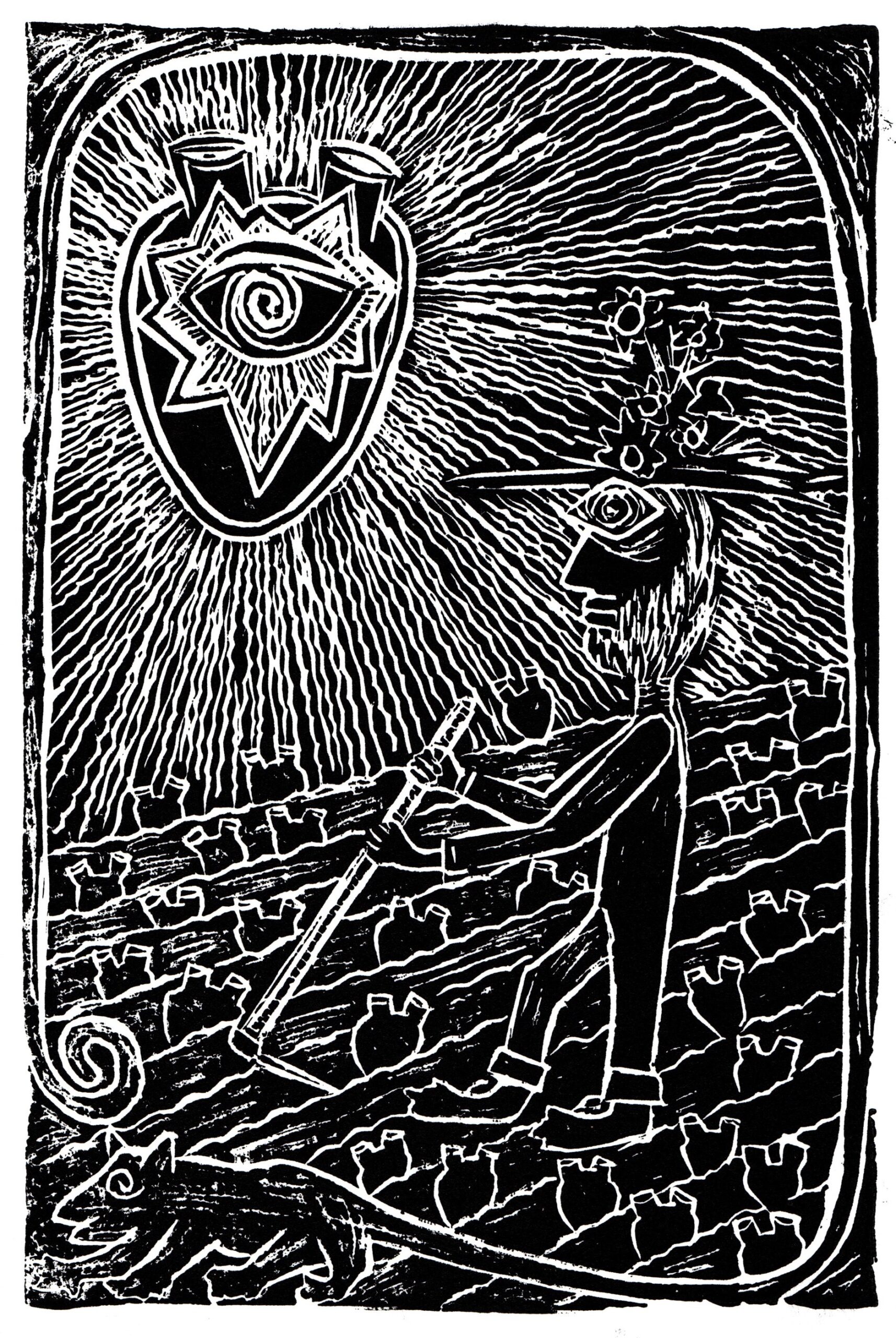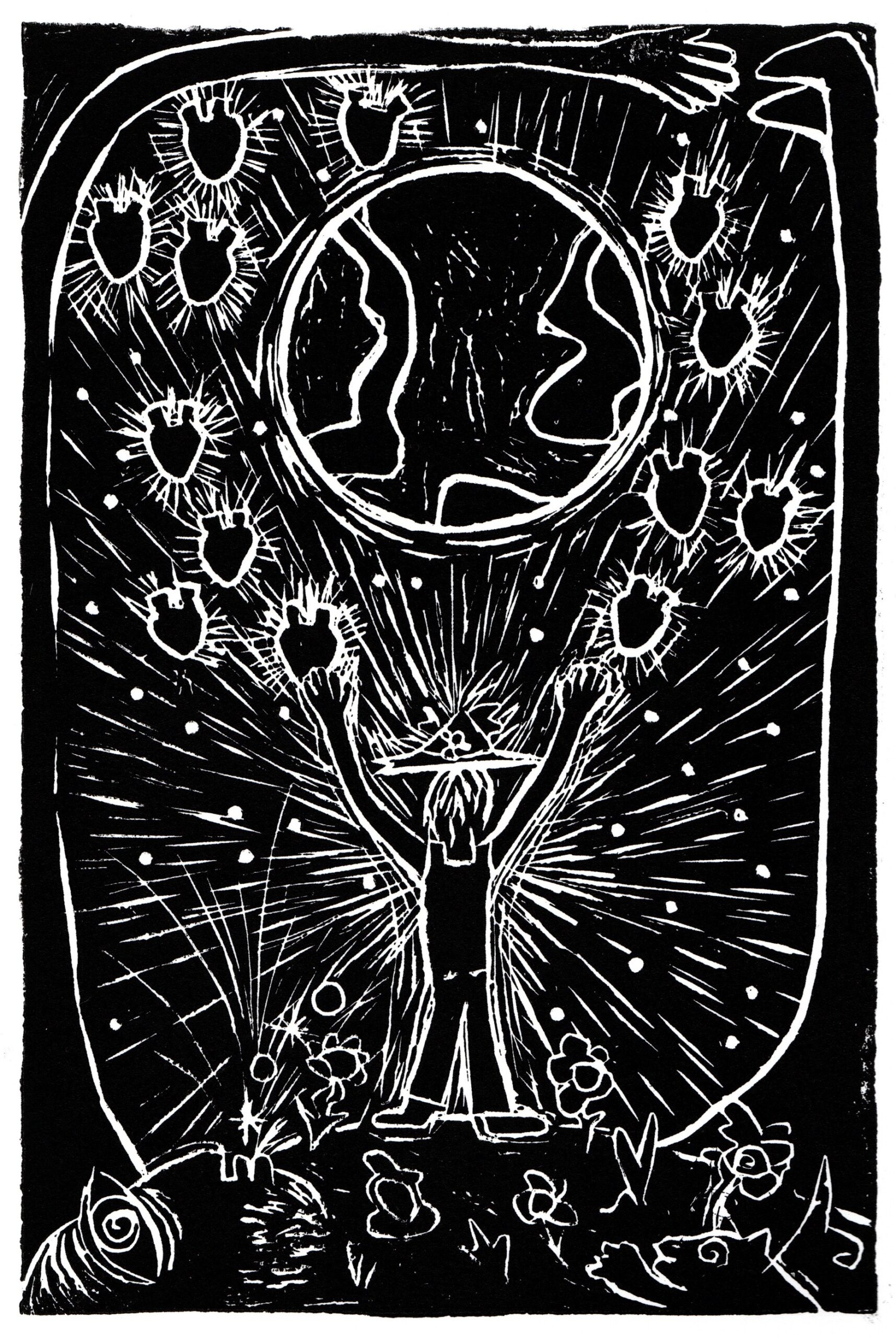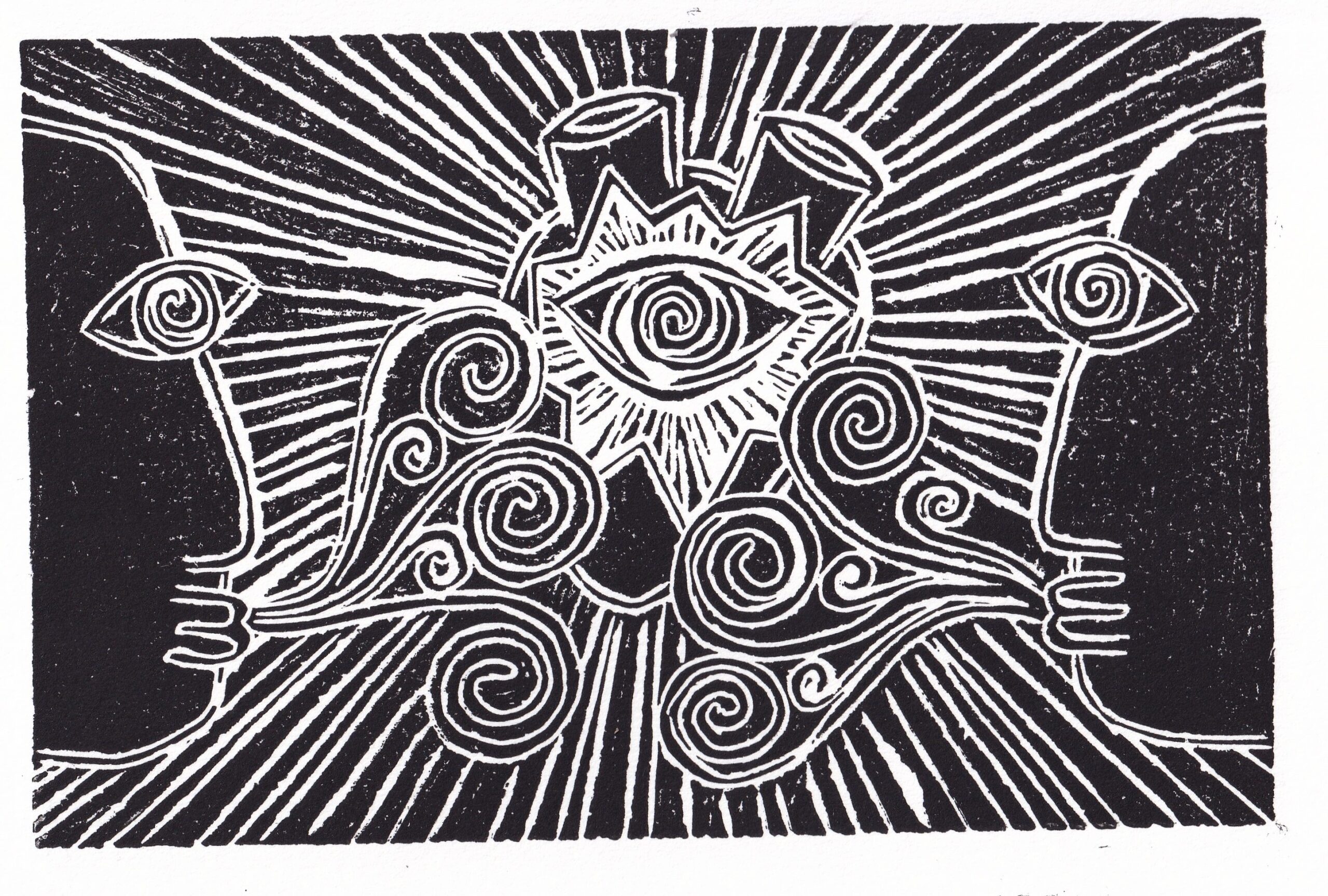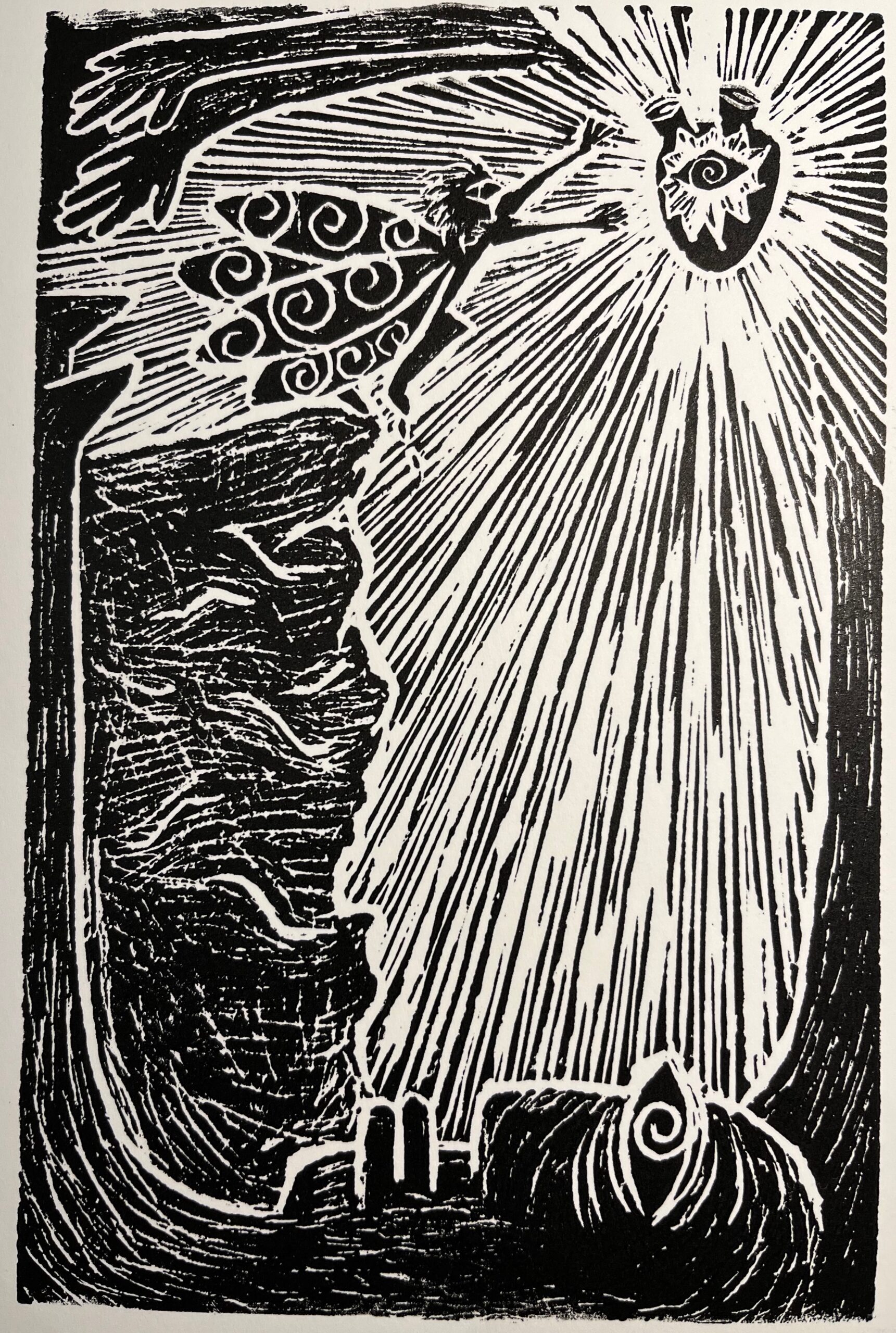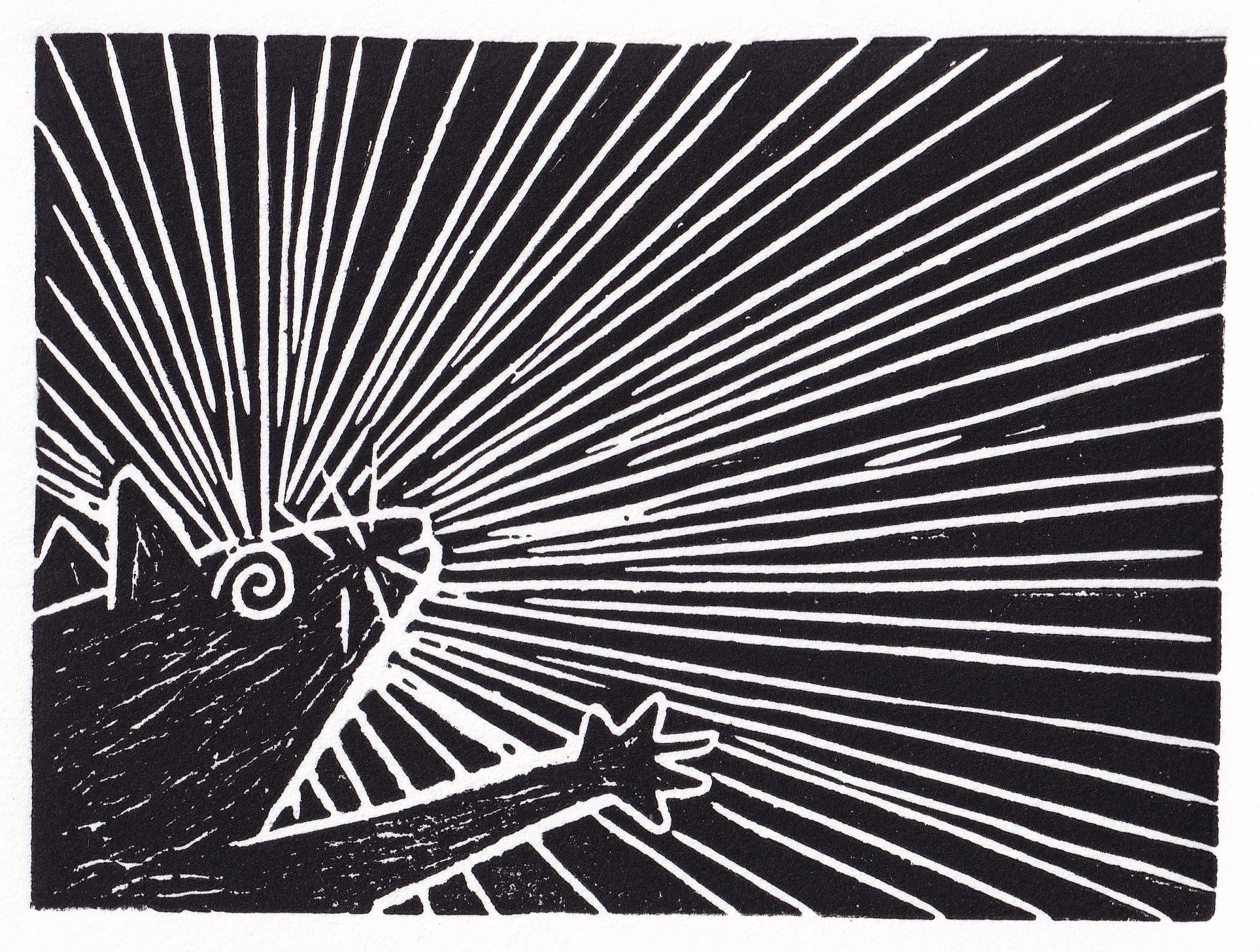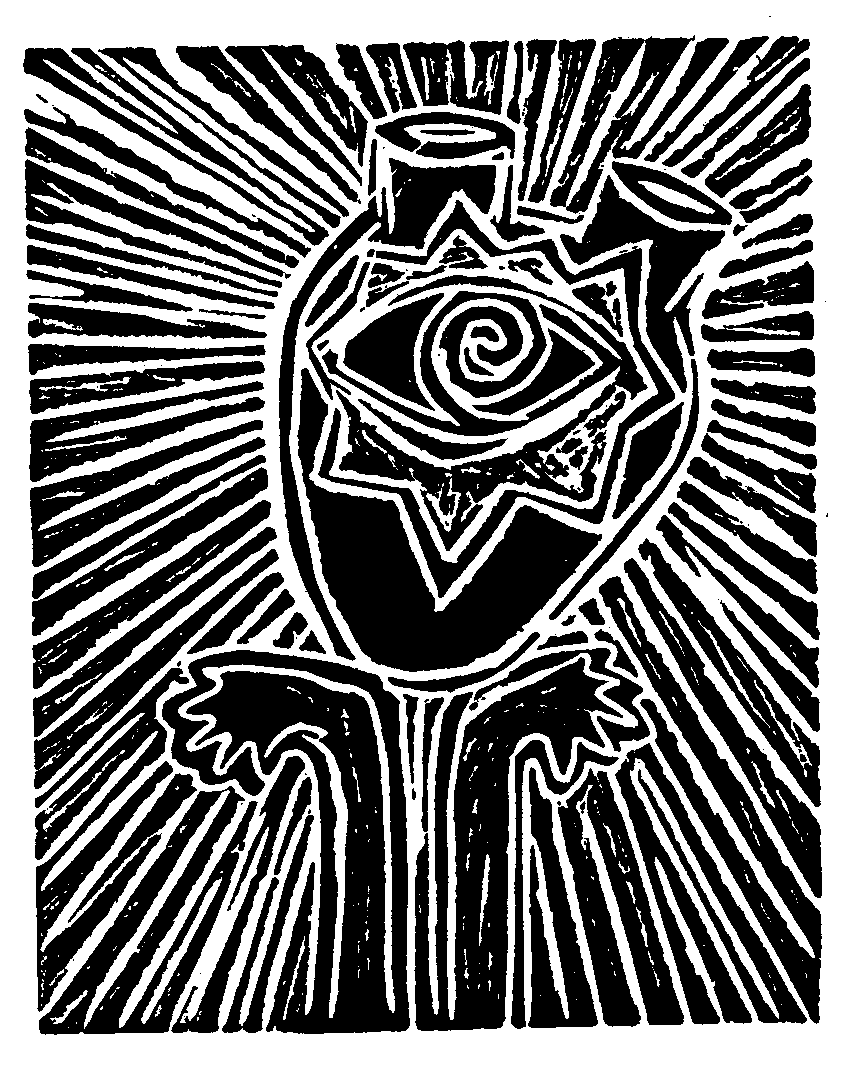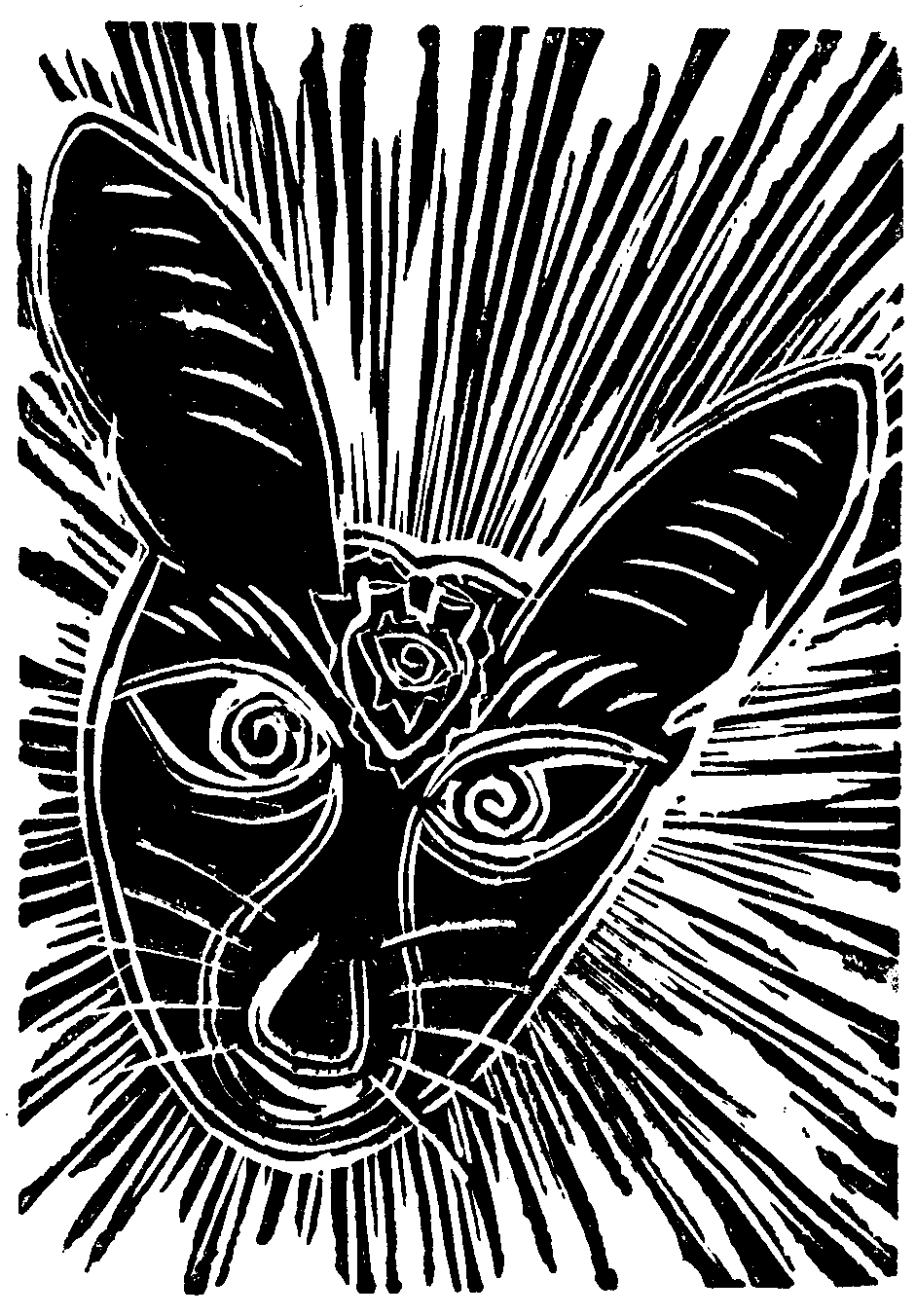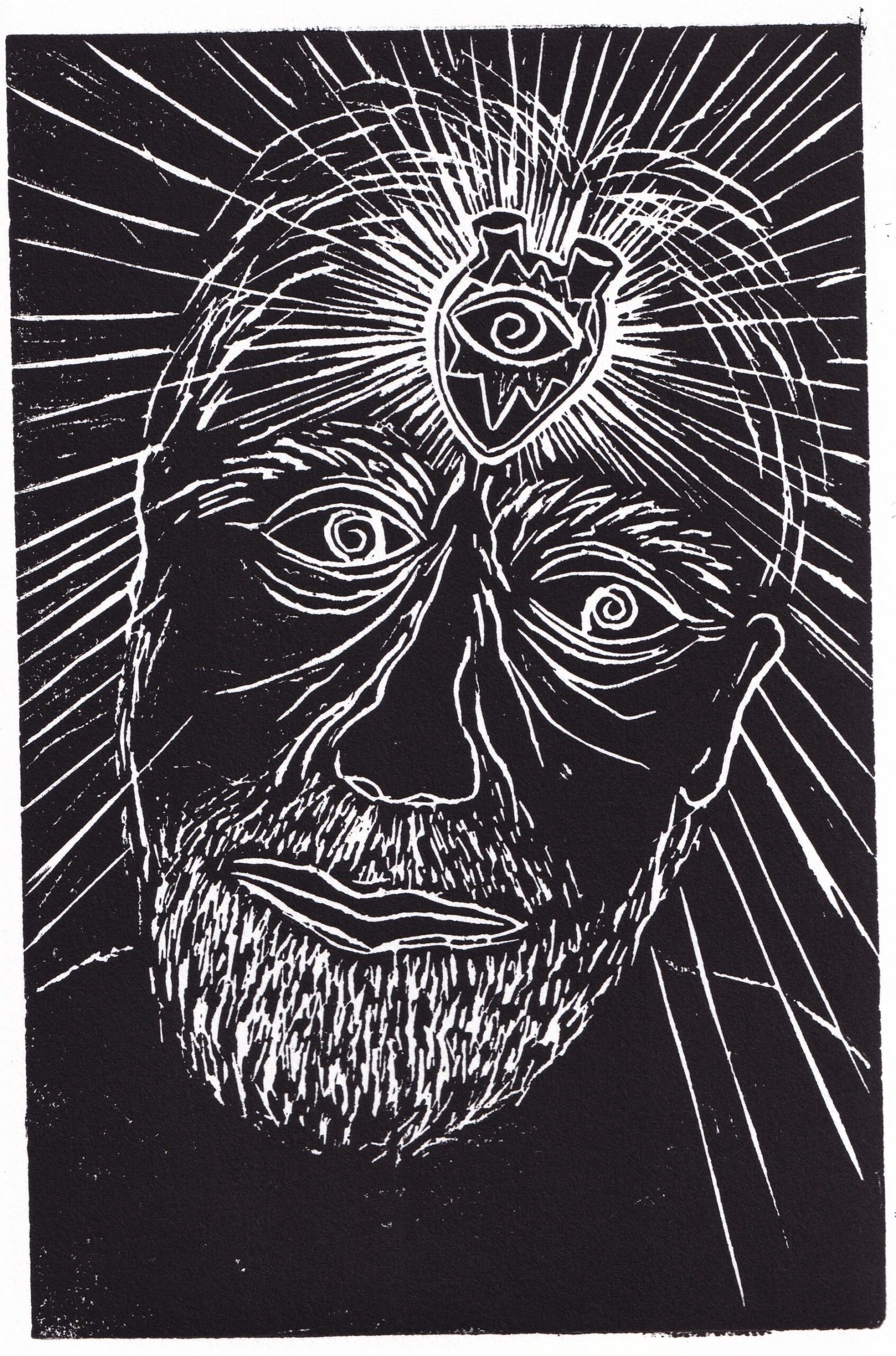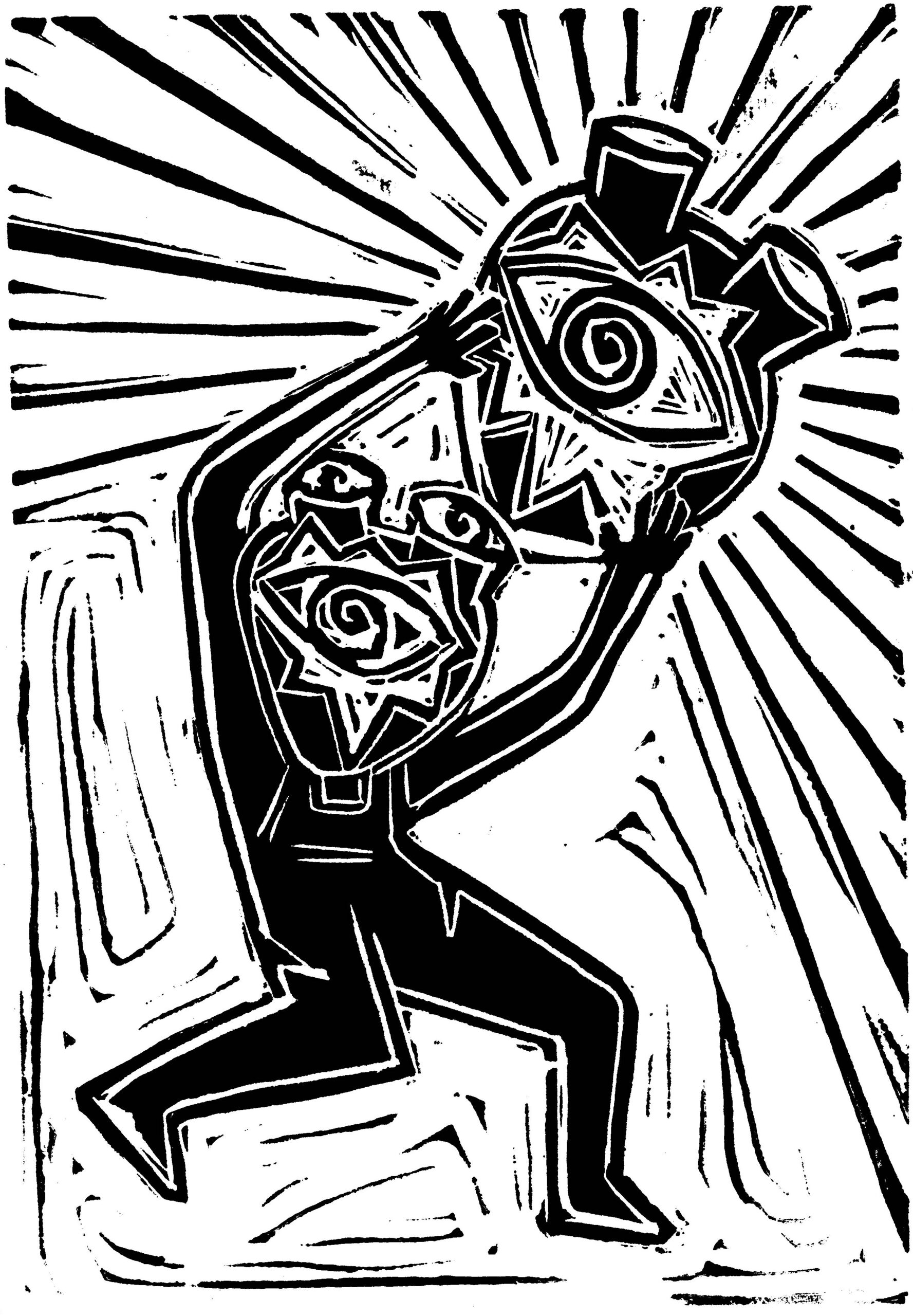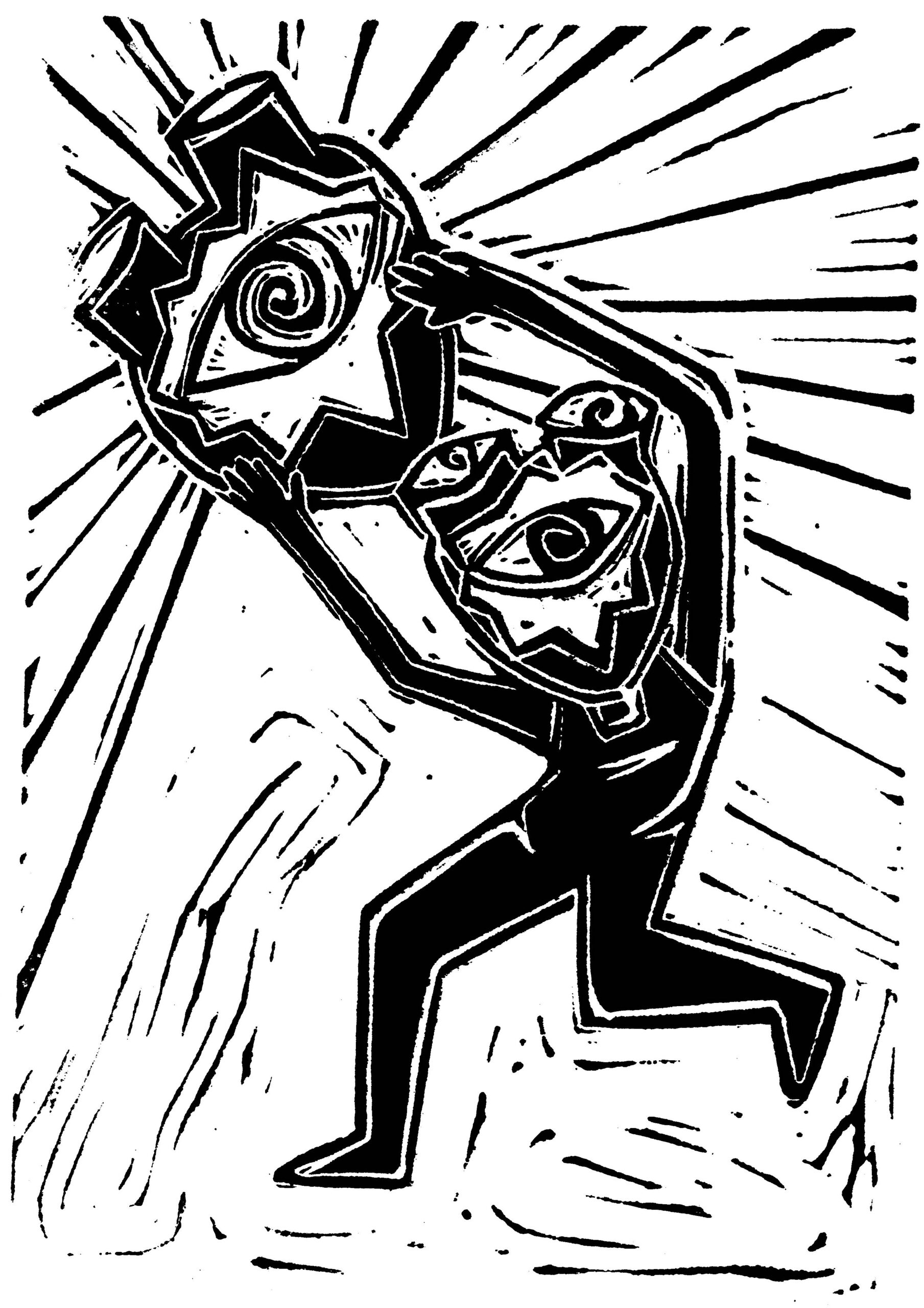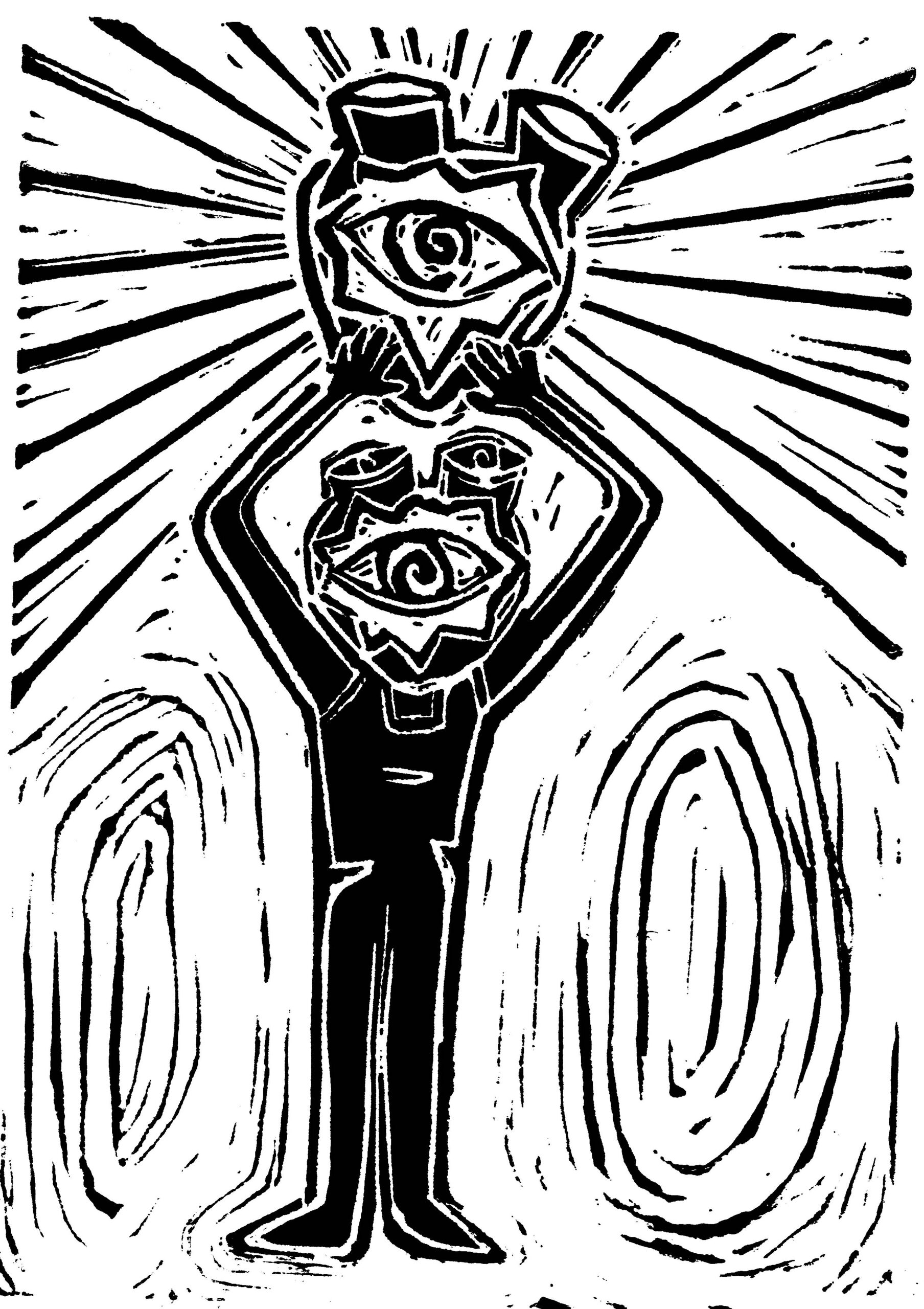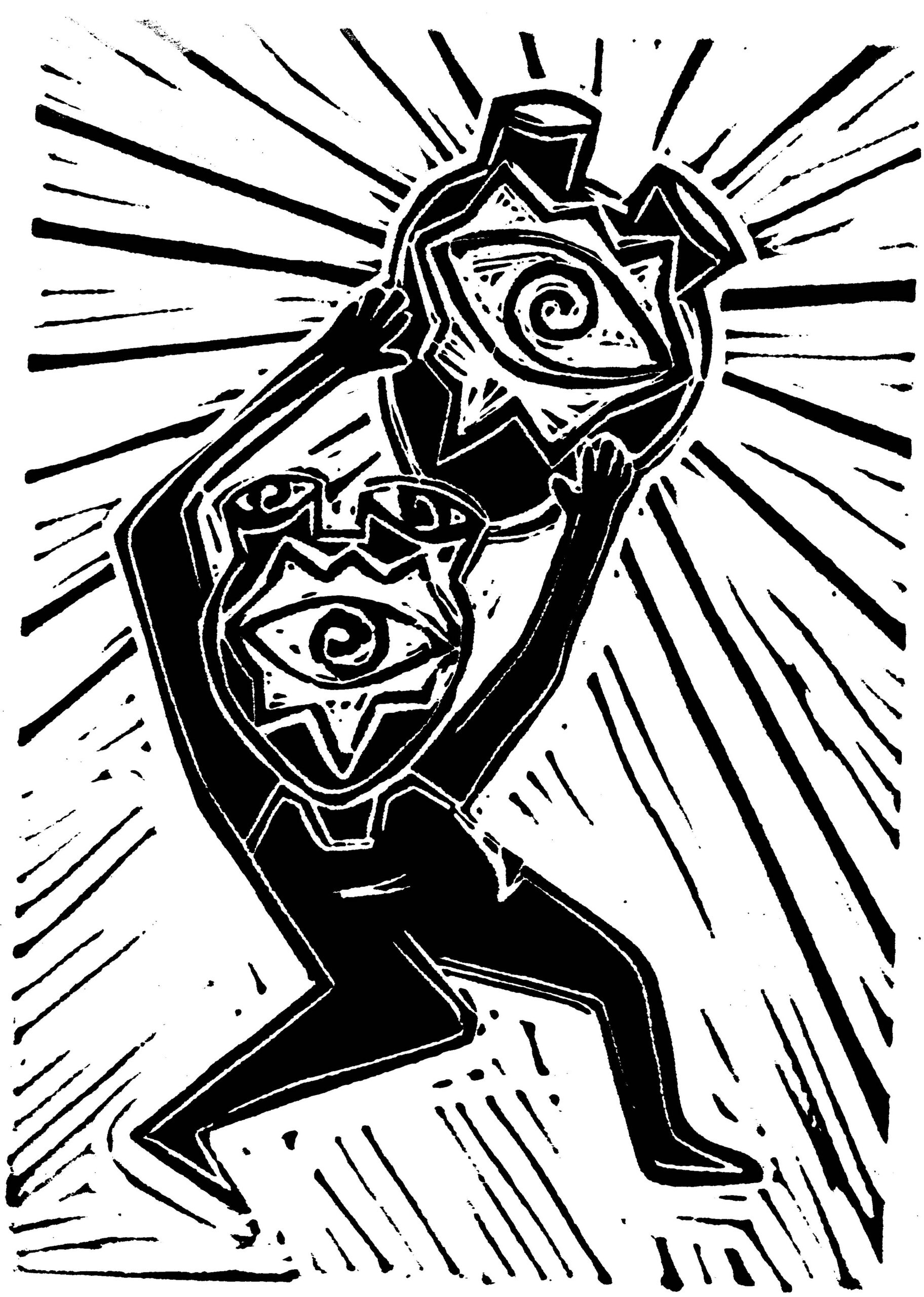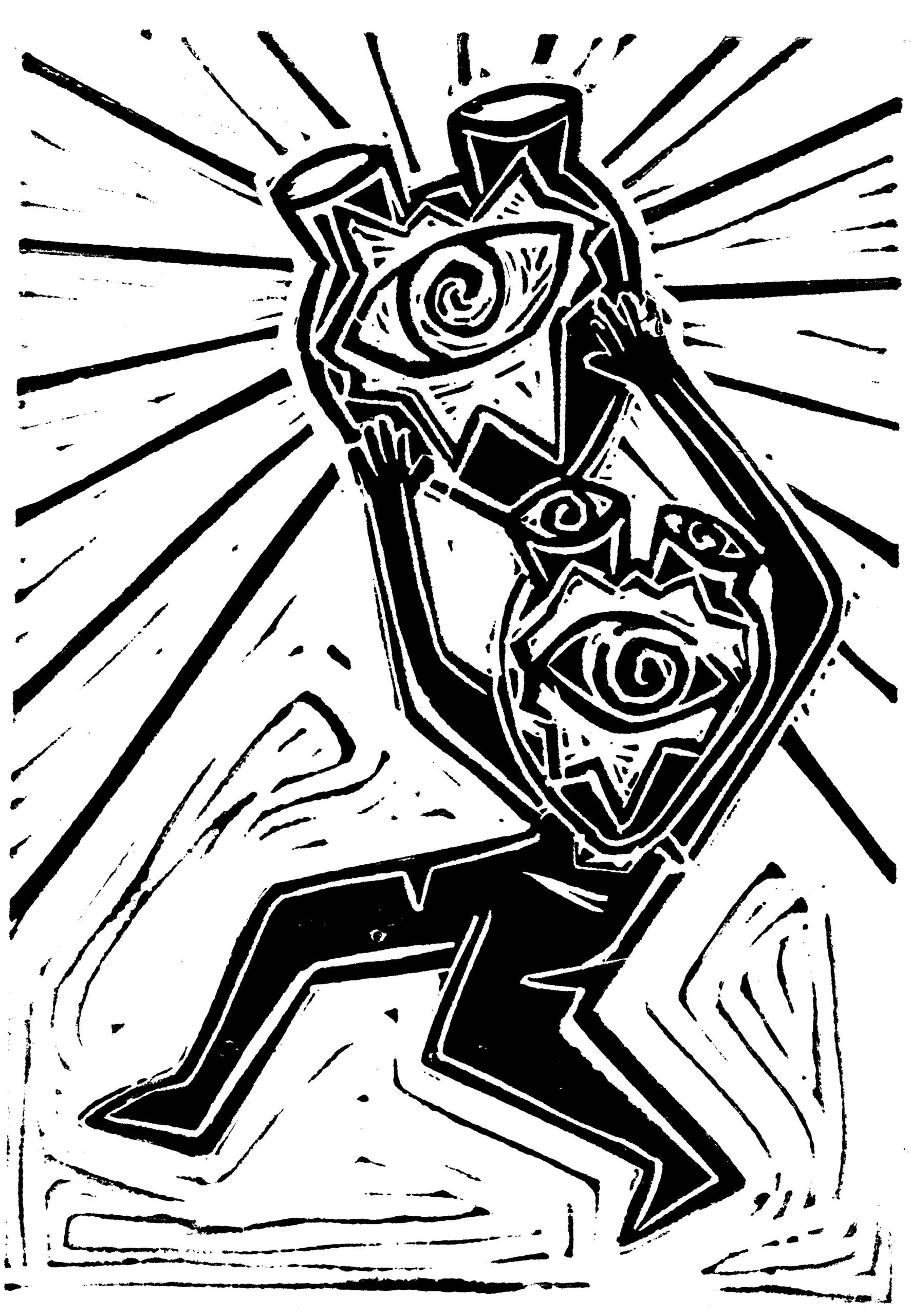 Little Love Guys – Polyptych