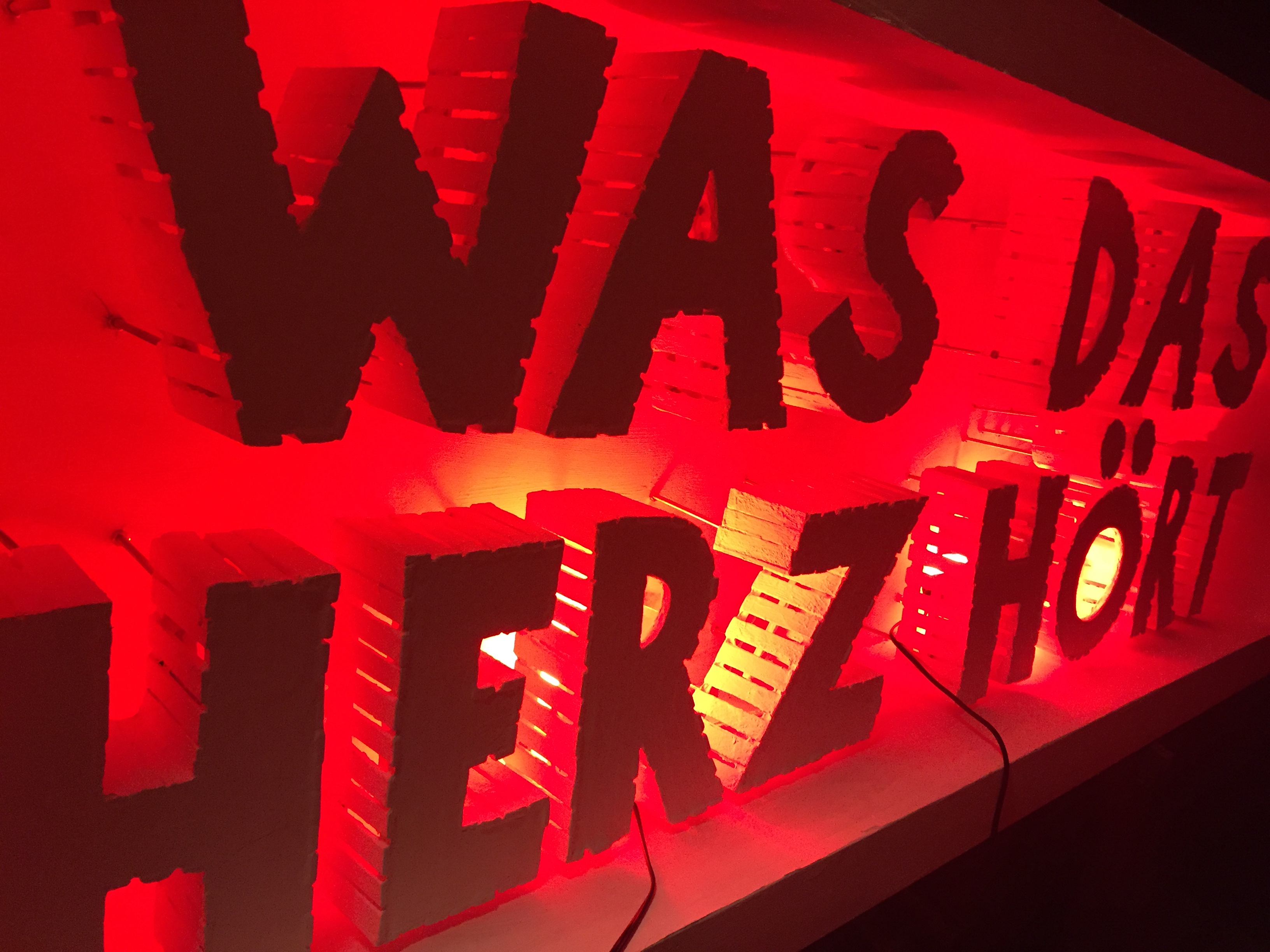 Give Love Words…
"Love is the ultimate reality. Remember that in every moment, every situation, every relationship, every circumstance, every event, is a reflection of your conditioned mind. If you want to have a different reality, if you want to experience a different reality, then go to the deepest level of being and just be the embodiment of love, love denied to no one, and not necessarily focused on anyone. Love that radiates from you like light from a bonfire, and you will change the world."
– Deepak Chopra
Love feeds on patience as much as desire. 
– Amin Maalouf
It is this way that we must train ourselves:
by liberation of the self through love.
We will develop love,
we will practice it,
we will make ti both a way and a basis,
take a stand upon it,
store it up,
And thoroughly set it going.
– THE BUDDHA
"If your compassion does not include yourself, it is incomplete."
– Jack Kornfield
And let us consider how to stir up one another on to love and good deeds and works, not neglecting to meet together, as is the habit of some, but encouraging one another, and all the more as you see the Day drawing near.
– Hebrews 10:24-25 (NIV)
"You can search throughout the entire universe for someone who is more deserving of your love and affection than you are yourself, and that person is not to be found anywhere. You, yourself, as much as anybody in the universe, deserve your love and affection"
–  (Fake) Buddha (No evidence that Buddha ever said this, but it is widely quoted on the web.)
"Love is the greatest force in the universe. It is the heartbeat of the moral cosmos. He who loves is a participant in the being of God."
– Martin Luther King, Jr.
Don't go outside your house to see the flowers.
My friend, don't bother with that excursion.
Inside your body there are flowers.
One flower has a thousand petals.
That will do for a place to sit.
Sitting there you will have a glimpse of beauty
inside the body and out of it,
before gardens and after gardens.
– Kabir Das
I talk to my inner lover, and I say, why such rush?
We sense that there is some sort of spirit that loves birds and animals and the ants–
perhaps the same one who gave a radiance to you in your mother's womb.
Is it logical you would be walking around entirely orphaned now?
The truth is you turned away yourself, and decided to go into the dark alone.
Now you are tangled up in others, and have forgotten what you once knew,
and that's why everything you do has some weird failure in it.
– Kabir Das

"Listen, my friend. He who loves understands."
– Kabir Das
"Do what you feel in your heart to be right- for you'll be criticized anyway. You'll be damned if you do, and damned if you don't."
– Eleanor Roosevelt 
"Few are those who see with their own eyes and feel with their own hearts."
– Albert Einstein
"Your task is not to search for love but to find a portal through which love can enter."
– Eckhart Tolle
"This fire that we call Loving is too strong for human minds. But just right for human souls."
― Aberjhani, Elemental: The Power of Illuminated Love
"Love does not dwell on how much one receives in return. If there is ever any balance in love, it is in a contest of who can love who more."
― Criss Jami, Killosophy
"Only love that continues to flow in the face of anger, blame, and indifference can be called love. All else is simply a transaction."
― Vironika Tugaleva, The Love Mindset: An Unconventional Guide to Healing and Happiness
"This world's anguish is no different
from the love we insist on holding back."
― Aberjhani, Elemental: The Power of Illuminated Love
"Has someone ever loved you unconditionally?"
"Seen the fire and not run?"
"Burnt their hands but won't stop touching?"
"That is the kind of love that changes people."
"That is the kind of love that makes them softer."
― Ezinne Orjiako, Nkem.
"Unconditional Love is like an apple tree. The apple tree gives apples, not because anyone needs them or deserves them, but because that is what apple trees do."
― Vivian Amis
"There is no power on Earth like unconditional Love. When you Love, uncritically, unwavering, without prejudice, and you give that gift freely — You and the World around you change into a more beautiful place."
― Andre Freimann
"The essence of love is always unconditional. Therefore, do not allow the shadows of mind generated thoughts and ego to block out the radiant rays of love that are there inside you."
― Steve Leasock
"Discover yourself as Love. Because Love, it is You."
― Wald Wassermann
"Love and compassion are not circumstantial."
― Akiroq Brost
"A society based upon unconditional love, brings heaven to earth, and shines grace across all galaxies"
― Leland Lewis, Angelic Tales of The Universe. Tale 1. The Ancient Woman, The Secret Cave
"Pray for peace and unconditional love to stream down from the stars and beam into everyone's hearts."
― Suzy Kassem, Rise Up and Salute the Sun: The Writings of Suzy Kassem
"If your heart begins to carry burdens
And you begin to feel your soul benight
For you, perhaps, you may become heavy
For me, my love, you will ever be light"
― Zubair Ahsan, Of Endeavours Blue
"How to be happy: Love everyone. Stay present. Live boldly. Choose bliss. Be grateful."
― Amy Leigh Mercree
"Love is an unbroken circle. Real love returns home, sometimes with familiar eyes, sometimes though a new soul."
― J. Autherine, Wild Heart, Peaceful Soul: Poems and Inspiration to Live and Love Harmoniously
"We know in our deepest heart of hearts that unconditional love is somehow more true – more fundamental, more real, more radical (at the root) – than hate, which always seems to be confused, deluded, reactive, divisive and false. Love breeds love, and hate breeds hate. We all experience this."
― Joan Tollifson, Painting the Sidewalk with Water: Talks and Dialogues About Non-Duality
"When you forgive others and bless situations, you are activating the unconditional love of your higher self, allowing it to flow through you to bless your world."
― Andrew Lutts, How to Live a Magnificent Life: Becoming the Living Expression of Higher Consciousness
"Stand for love. Social justice is everyone's responsibility."
― Amy Leigh Mercree
"Rescue your heart when you feel you need to
Choose to share it with those that value and appreciate everything you are
And everything you are not.
Hold your heart in your hands and cherish its riches.
Love in its purest form comes without judgement or conditions,
But you need to value your heart first so that others can love you there too."
― Christine Evangelou, Rocks Into Roses: Life Lessons and Inspiration for Personal Growth
"Love, to empaths, isn't just a shallow experience based on looks, social status or great sex. Instead, love is something that comes from the very heart and soul of what an empath is. Love is intense passion, unconditional devotion, and absolute fierce vulnerability."
― Aletheia Luna, Awakened Empath: The Ultimate Guide to Emotional, Psychological and Spiritual Healing
"We do have the brain capacity to be novel and loving souls – we are souls with limitless potential for good, yet we keep saying, it's practically impossible to be limitlessly good – to love someone infinitely – to care for someone beyond conditions."
― Abhijit Naskar, A Push in Perception
"You've only got one life to live, and you must live it freely. Learn to love yourself unconditionally and completely. You'll then see how beautiful you are."
― Kiera S. Williams
"Do not love these gardens if you despise the dirt."
― Melissa Jennings, Afterlife
"It's not easy, but do it anyway
It's not easy to love,
when you get resentment in return.
Love anyway…
Its not easy to forgive,
when you get hurt in return.
Forgive anyway…
It's not easy to be kind,
when you get rudeness in return.
Be kind anyway…
It's not easy to empathise,
when you are judged in return.
Empathise anyway…
It's not easy, but do it anyway…
Let your light shine in the lives
of those around you.
And one day it will brighten
their hearts and overpower
the darkness within."
― Henna Sohail
"On Loving a Stranger:
Perhaps trying, despite it seeming too idealistic – to apply a speck of your imagination and generate 10 background stories a day about the people you meet – is what could help to see that it might be in fact one of the important things in life to care for. I am fully aware of how unnatural the task and believing in it could seem but my own experience has brought me to a point where i could defend this idea (and not merely an idea but also a posture in practise) tirelessly. having experienced the exuberance and richness that can be ones personal gain from looking behind facades, showing love where it's hardest to do (and yes, it can be incredibly difficult), has taught me that the task could be an incipient of ones own integral transfiguration in addition to a gentle move towards another. Remembering how undeserving we ourselves often are of this kind of gentleness (yet very much in need of, no matter what we think of ourselves or the world) makes it easier to sacrifice the time and patience to think in a considerate manner of another, even a stranger. I see this as one of the channels into the more unfathomable depths of life: every human being (i like to think that even a fragment of them) is a new story with thousands of nuances told by life itself. To see, behind hideous apperances, another human that is not too much different from ourselves may open us up to a closer understanding of other people, ourselves, situations and then help as obtain resilience useful in debilitating times. Love itself, this way, can turn into an inner resource, a little sun somewhere between your ribs, and if needed into a form of true fruitful rebellion."
― Maria Urbel
"It was love without reason, love for something futureless, love that appeared to exist only to be itself, imperious and all demanding, the kind that would cause him to make a fool of himself in an instant."
― Flannery O'Connor, The Violent Bear It Away
"Sometimes love doesn't look like what we think it should look like. Sometimes it's paradoxical. Sometimes we have to step outside our comfort zone. Sometimes we have to be more honest than we thought we'd ever have to be or more supportive than we are taught is appropriate. When we traverse those boundaries, that's when we really understand what this whole love thing is all about. We become more than just human. We become part of the giant, beautiful ever-changing reality of life. By loving without limits, we become wise, strong, and beautiful. We become more of what we already are."
― Vironika Tugaleva
"Loving yourself isn't just about celebrating your accomplishments and nurturing your talents. Those things are nice, sure. But that's not how we know others love us. We know others love us when they see us with our face on the ground, crying and weak, feeling like we've got nothing to offer the world—and they smile, and they reach out, and they love us anyway. Loving yourself is what you do when you fail, when you don't know, when you screw up, when you forget, when you lose everything. Loving yourself is what you do when you can't approve of what you've done. Loving yourself is what you do when you're not sure if it's going to get better. Loving yourself is what you must do in those moments when you can't like yourself. Real love is when you reach out for no good reason at all, except to love."
― Vironika Tugaleva
"The people who help us grow toward true self offer unconditional love, neither judging us to be deficient nor trying to force us to change but accepting us exactly as we are. And yet this unconditional love does not lead us to rest on our laurels. Instead, it surrounds us with a charged force field that makes us want to grow from the inside out — a force field that is safe enough to take the risks and endure the failures that growth requires."
― Parker J. Palmer
"When we allow ourselves to experience unconditional love in our lives, what we are able to know, see, feel, hear, and access is actually unlimited, unbounded by time."
― Catherine Carrigan, What Is Healing? Awaken Your Intuitive Power for Health and Happiness
"In this space,
We do raw
We do loud hearts
& truthful art
We do open arms
& unfettered forgiveness
We do real
We do vulnerable
We do wild
In this space,
We do love
In all the shapes
& forms
That we come in
We do love"
― Bryonie Wise
"The universe doesn't command that we love. That would be forcing it. But the Universe does have a heart and when it looks from within it wants it's components to the do the same with unconditional love. Through it's own inner guidance and thus ours."
― Matthew Donnelly
"There's something so quietly contained in the moments when one reaches their hand out to support your tragedy.
It's hardly ever spoken about, but the feeling of belonging to somewhere, or someone for a split second, gives you enough power to carry on a few more steps.
When the world is full of compassionate people like this, the world will know Unconditional Love."
― Nikki Rowe, Once a Girl, Now a Woman
"I love my life not because it is full of perfect experiences, but because I solely owe myself unconditional self-love in abundance. So what would be your excuse not to love your life unconditionally?"
― Edmond Mbiaka
"You are never alone,
your Angels always whisper to your heart.
By silencing your mind,
you can be filled with their Love."
― Human Angels, 365 Wisdom Pills: Your daily dose of angelic wisdom
"Thinking belongs to duality. Love belongs to the Oneness. There is no thought without judgment, there is no Unconditional Love without the silence of the mind."
― Human Angels, We are human angels
"When your ego surrenders to the Higher Self, you become a Human Angel: a radiating center of Light, an active and conscious part of the Uni-versal project of Love."
― Human Angels, We are human angels
"When your ego surrenders to the Higher Self, you become a Human Angel: a radiating center of Light, an active and conscious part of the Uni-versal project of Love."
― Human Angels, We are human angels
"I raise the energies
of the people around me:
my presence radiates
unconditional love
and inner peace."
― Human Angels, 365 Mantras for today
"The universe whispers, "I love you."
― Akemi G, Why We Are Born: Remembering Our Purpose through the Akashic Records
"We are called to love – it is our home."
― Caroline A. Shearer, Love Like God: Embracing Unconditional Love
"This is, perhaps, the greatest challenge of our time – to love in the absence of any immediate rewards for our love."
― Vironika Tugaleva, The Love Mindset: An Unconventional Guide to Healing and Happiness
"Love is more abundant than we could possibly imagine. Just like there is more air than we could possibly breathe in, there is more love than we could possibly perceive."
― Vironika Tugaleva, The Love Mindset: An Unconventional Guide to Healing and Happiness
"We have a love-shaped hole within us."
― Vironika Tugaleva, The Love Mindset: An Unconventional Guide to Healing and Happiness
"In our perfection-obsessed, air-brushed society, it can be tempting to measure our self-worth against its set of impossible standards. However, organic beauty is in the flaws that make us vulnerable, human and fallible. We are here to learn, evolve and grow. We do not need to become perfect to be worthy of love, there is no such thing. We can not love others when we are withholding love and acceptance from ourselves. We can not criticize ourselves and then reach with open arms to give and receive love from others. It has to start from within, radiating outward. We need to learn how to be unconditionally loving, accepting and forgiving of ourselves, first, if we wish to forge healthy and loving relationships with others."
― Jaeda DeWalt
"I demand unconditional love and complete freedom. That is why I am terrible."
― Tomaz Salamun
"The goal of life is to make your heartbeat match the beat of the universe, to match your nature with nature."
– Joseph Campbell
"There is so much love in your heart that you could heal the entire planet. But just for now let us use this love to heal you. Feel a warmth beginning to glow in your heart center, a softness, a gentleness. Let this feeling begin to change the way you think and talk about yourself."
–  Louise L. Hay, You Can Heal Your Life
"As soon as you honor the present moment, all unhappiness and struggle dissolve, and life begins to flow with joy and ease. When you act out the present-moment awareness, whatever you do becomes imbued with a sense of quality, care and love – even the most simple action."
– Eckart Tolle 
"Forgive yourself and welcome love back into your life."
– Wayne Dyer
"Love yourself – accept yourself – forgive yourself – and be good to yourself, because without you the rest of us are without a source of many wonderful things."
– Leo Buscaglia
"The most basic and powerful way to connect to another person is to listen.  Just listen. Perhaps the most important thing we ever give each other is our attention…A loving silence often has far more power to heal and to connect than most well intentioned words."
– Rachel Naomi Remen
"As a society we are embarrassed by love. We treat it as if it were an obscenity. We reluctantly admit to it. Even saying the word makes us stumble and blush… Love is the most important thing in our lives, a passion for which we would fight or die, and yet we're reluctant to linger over its names. Without a supple vocabulary, we can't even talk or think about it directly."
– Diane Ackerman, as quoted in All About Love by bell hooks
"We all are so deeply interconnected; we have no option but to love all. Be kind and do good for any one and that will be reflected. The ripples of the kind heart are the highest blessings of the Universe."
– Amit Ray, Yoga and Vipassana: An Integrated Life Style
"Glimpses of love and joy or brief moments of deep peace are possible whenever a gap occurs in the stream of thought. For most people, such gaps happen rarely and only accidentally, in moments when the mind is rendered "speechless," sometimes triggered by great beauty, extreme physical exertion, or even great danger. Suddenly, there is inner stillness. And within that stillness there is a subtle but intense joy, there is love, there is peace."
– Eckhart Tolle, The Power of Now
"Love is a bodied truth, a somatic reality"
– Stanley Keleman
"All awakening to love is spiritual awakening."
– bell hooks, All About Love
Life is the Sacred Mystery singing to itself,
dancing to its drum, telling tales, improvising, playing
and we are all that Spirit,
our stories all but one cosmic story
that we are love indeed,
that perfect love in me seeks the love in you,
and if our eyes could ever meet without fear
we would recognize each other and rejoice,
for love is life believing in itself.
– Native American poet Manitongquat
"May the light of love radiate all within us. May the light of love radiate all that is around us. May the light of love radiate across the known and unknown universe."
– Wolfram Alderson
"Let us be the waves of love and let it wash the universe."
– Debasish Mridha
"Love is the most essential ingredient of life."
– Debasish Mridha
"The past is a construct of the mind. It blinds us, it fools us into believing it. But the heart wants to live in the present – look there and you will find your answer."
– Matthias character in Total Recall Movie, 2012
"We must live for the day, and work for the day, when human society realigns itself with the radical love of God. In a truly democratic paradigm, there is no love of power for power's sake."
– Marianne Williams
"He who learns must suffer. And even in our sleep pain that cannot forget falls drop by drop upon the heart, and in our own despair, against our will, comes wisdom to us by the awful grace of God."
– Aeschylus
"Love is the pulse of all."
– John Slade, I sing Walt Whitman
"Mindfulness is about love and loving life. When you cultivate this love, it gives you clarity and compassion for life, and your actions happen in accordance with that."
– Jon Kabat-Zinn
"The soul comes to the incarnation to learn something. You learn best to involve yourself in the game; loving watching yourself with humor and love."
– Ram Dass
"It is possible to speak with our heart directly. Most ancient cultures know this. We can actually converse with our heart as if it were a good friend. In modern life we have become so busy with our daily affairs and thoughts that we have lost this essential art of taking time to converse with our heart."
– Jack Kornfield, as quoted in All About Love by bell hooks
"The search for love continues even in the face of great odds."
– unknown graffiti artist as quoted in All About Love by bell hooks
"None of us are getting better at loving: we are getting more scared of it. We were not given good skills to begin with, and the choices we make have tended only to reinforce our sense that it is hopeless and useless."
– Elizabeth Wurtzel, Bitch: In Praise of Difficult Women as quoted in All About Love by bell hooks
"In everyday life males and females alike are relatively silent about love, Our silence shields us from uncertainty. We want to know love. We are simply afraid the desire to know too much about love lead us closer and closer to the abyss of lovelessness. While ours is a nation wherein the vast majority of citizens are followers of religious faiths that proclaim the transformative power of love, many people feel that they do not have a clue as to how to love. And practically everyone suffers a crisis of faith when it comes to realizing biblical theories about the art of loving in everyday life. It is far easier to talk about loss than it is to talk about love. It is easier to articulate the pain of love's absence than to describe its presence and meaning in our lives.
Taught to believe that the mind, not the heart, is the seat of learning many of us believe that to speak of love with any emotional intensity means that we will be perceived as weak and irrational. And it is especially hard to speak of love when we what we have to say calls attention to the fact that lovelessness is more common than love, that many of us are not sure what we mean when we talk of Love or how to express love.
Everyone wants to know more about love. We want to know what it means to love, what we can do in our everyday lives to love and to be loved. We want to know how to seduce those among us who remain wedded to lovelessness and open the door to their hearts to let love enter. The strength of our desire does not change the power of our cultural uncertainty. Everywhere we learn that love is important, yet we are bombarded by its failure. In the realm of the political, among the religious, in our families, and in our romantic lives, we see little indication that love informs decisions, strengthens our understanding of community, or keeps us together. This bleak picture in no way alters the nature of our longing. We still hope that love will prevail. We still believe in love's promise."
– bell hooks, All About Love
"Love travels faster than the speed of light"
– Peter Rademacher
"Awake my soul.
Awake my spirit.
Awake my desires.
Awake my light.
Awake my mind.
Awake my hope.
Awake my faith.
Awake my love."
– Lailah Gifty Akit
"Love is a system. Get with the system."
– Wolfram Alderson
"Your love is an ocean
An ocean refuses no river"
– Sheila Chandra
"This is the first, the wildest and the wisest thing I know: that the soul exists and is built entirely out of attentiveness."
– Mary Oliver
"Every kind of love adores repetitions because they defy time."
–  "What time is it?" by John Berger  (Author), Selçuk Demirel (Illustrator), Maria Nadotti (Introduction)
"Attention is the most basic form of love. Through it, we bless and are blessed."
– John Tarrant
"My dear,
Find what you love and let it kill you.
Let it drain you of your all.
Let it cling onto your back and weigh you down into eventual nothingness.
Let it kill you and let it devour your remains.
For all things will kill you, both slowly and fastly, but it's much better to be killed by a lover.
~ Falsely yours"
– Kinky Friedman
"Compassion asks us to look into our own hearts, discover what gives us pain, and then refuse, under any circumstance whatsoever, to inflict that pain on anybody else."
– Karen Armstrong
"Universal means it is not restricted to you; it is not individual. When you feel universal love, there is no "I" that loves. Universal love is needed to melt the identity and self-centeredness. When you experience universal love or Christ love, you understand what love really is. Until then, all other qualities of love can be perceived as accomplishments, because the personality will claim them.
– A. H. Almaas
"One day we will realize that big hearts will bring us more peace than big weapons."
– Anthony Douglas Williams
I used to think That being rich Meant … Having lots and LOTS of money, And getting And doing Everything You want. But I was wrong. Now I know That being rich Means … Having lots and LOTS of love, Honesty, Respect, And friends. So no matter How poor Or wealthy You may be, It is always Friends and Gifts of the heart That really count.
– Mattie J.T. Stepanek, July 1999
"What if infinite love–and note the speed of light–were the absolute constant in the universe? And what if all things were contained in this Unified Field of Love?  This would mean that love and joy reside deepest within us–even beneath our deepest fear and despair."
– Dr. Allen Roland
"…hate and love are systems that are grown. Like other organisms, these systems can be grown, developed, evolved – or devolved. The difference is that the systems of hate are parasitic – they are, by nature, systems that consume more than they create. The systems of love, composed of structural love, are systems that aren't simply sustainable or regenerative – they are by nature generative. The systems of love put more energy out than they take in. But love is a universal element – like all elements, you have make it into something structural to make use of it. Love is elemental and love must be structural for you to tap its power. This may sound contrary to your understanding of physics, but this is only because your physics are so primitive. Where in your physics books can I find love? Nowhere. Your species has imagined a universe that is ruled by entropy, a universe that culminates in "heat death." That's a very simplistic and dark narrative, it is false, and it is no wonder your species is so violent and self-destructive. It takes a bit of hubris to believe that at this point in the evolution of your species that you understand the nature of the time-space continuum and the fundamental processes that shape your universe. Understanding love, from an advanced scientific perspective, will ultimately free your mind enough to entertain new theories about how the universe actually works. Until then, your fear, baked into your biological organism, will limit your thinking. The only way you will free your minds is by letting go of fear and freeing your hearts. But, love, like flying – takes skills, design, and adaptation. Ironically, love will take you farther through the universe than any of your flying machines, because, ultimately, love travels by means that cross this universe and the next and the next and so on."
– Wolfram Alderson, Pupazzo Universo, Suuro Lunoon explaining the nature of the universe and love.
"If you keep your heart immersed always in the ocean of divine love, your heart is sure to remain ever full to overflowing with the waters of divine love."
-Ramakrishna
"Because a loving heart is the very nature of every human being, to cultivate love does not mean to fabricate something that is not already present. Rather, it means to identify and gradually remove the many obstacles that block access to our loving heart."
– Beth Roth, "Family Dharma: A Bedtime Ritual"
"The salvation of this human world lies nowhere else than in the human heart, in the human power to reflect, in human meekness and human responsibility."
– Vaclav Havel
"Some people come into our lives and leave footprints on our hearts and we are never ever the same."
– Flavia Weedn
"I did not come to teach you. I came to love you. Love will teach you."
-unknown
"The physical structure of the universe is love."
– Teilhard de Chardin
Philosophy, when just escaping from its golden pupa-skin, mythology, proclaimed the great evolutionary agency of the universe of love.
– Charles Sanders Peirce
"Love is the most universal, the most tremendous and the most mystical of cosmic forces. Love is the primal and universal psychic energy. Love is a sacred reserve of energy; it is like the blood of spiritual evolution."
– Teilhard de Chardin (The Spirit of the Earth, 1931, VI, 32, 33, 34)
"Love isn't a state of perfect caring. It is an active noun like struggle. To love someone is to strive to accept that person exactly the way he or she is, right here and now."
– Fred Rogers, The World According to Mister Rogers: Important Things to Remember
"That is to say: if you live for others you will have an intimate personal knowledge of the love that rises up in you out of a ground that lies beyond your own freedom and your own inclination, and yet is present as the very core of your own free and personal identity. Penetrating to that inner ground of love you at last find your true self."
-Thomas Merton
"Within each of us is a divine universe of love."
– By Debra Reble
"Pure love is love that has no wish to hold and to keep, but is simply given freely."
– Anya Khema
"We are humbled before the the vastness of love and the mystery of our arduous journey. In our boundless storehouse of experience, we can find within each life some learning that when woven together with the whole, gives us a gift of understanding. While learning from duality, we are also healing the effects of its extremes. We realize that the guilt/shame/blame impairs our soul's growth and it is appropriate to release these beliefs and patterns. Stepping into our divinity as empowered, wise, and compassionate humans is a call from the soul and the Earth."
– Marcia Beachy, This Divine Classroom: Earth School and the Psychology of the Soul
Be on guard
so that your hearts are not weighed down
with dissipation and drunkenness
and the worries of this life,
and that day catch you unexpectedly, like a trap.
– Luke 21.34-35
"Why love, if losing hurts so much? I have no answers anymore: only the life I have lived. Twice in that life I've been given the choice: as a boy and as a man. The boy chose safety, the man chooses suffering. The pain now is part of the happiness then. That's the deal."
-C.S. Lewis
"The Doctor says: "So long as the birds and the beasts and fishes are my friends, I do not have to be afraid." This sentence has been spoken in many, many languages over many thousands of years. Every people in the world understood this theme of mutual aid, of the Animal Helper, until we drove the animals out of our streets and skyscrapers. I think every child in the world still understands it. To be friends with the animals is to be a friend and a child of the world, connected to it, nourished by it, belonging to it."
– Ursula K. Le Guin
"You've been somebody long enough. You spent the first half of your life becoming somebody. Now you can work on becoming nobody, which is really somebody. For when you become nobody there is no tension, no pretense, no one trying to be anyone or anything. The natural state of the mind shines through unobstructed – and the natural state of the mind is pure love."
– Ram Dass
"Love doesn't just sit there, like a stone, it has to be made, like bread; remade all the time, made new."
– Ursula K. Le Guin, The Lathe of Heaven
"I will tell you a secret, what is really important . . . true love is really the same as awareness. They are identical."
– Jack Kornfield
"We must sell love."
–Mother Teresa
"The supreme purpose and goal for human life…is to cultivate love."
– Ramakrishna
"I tell again the oldest and the newest story of all the world, —the story of Invincible Love! This tale divine — ancient as the beginning of things, fresh and young as the passing hour — has forms and names various as humanity."
– Amelia E. Huddleston Barr, A Rose of a Hundred Leaves: A Love Story, 1891
"Love is living and therefore growing; love is growing and therefore expanding; there is no limit to the expansion of love, for its source is divine and thus its expansion is perfect"
-Hazrat Inayat Khan
'It's you who are whatever a moon has always meant, and whatever a sun will always sing is you.' You have a sensitive heart, which allows you to feel deeply connected, at all times, to nature and to the people you love. In your mind, one thought leads quickly to another and another. You love drawing patterns, creating symbols, and feeling like you are part of something bigger than yourself."
– EE Cummings
"We are not alone. The world is changing, and we are part of that transformation. The angels guide us and protect us. Despite all the injustice in the world, and despite the things that happen to us that we feel we don't deserve, and despite the fact that we sometimes feel incapable of changing what is wrong with people and with the world…love is even stronger, and it will help us to grow. Only then will we be able to understand the stars and miracles"
– Paulo Coehlo
"On a cloudy night, when nothing seems above, still, there is love. Always love. For something, from someone. It's never done. Never."
– Jeb Dickerson
"True love is eternal, infinite, and always like itself. It is equal and pure, without violent demonstrations: it is seen with white hairs and is always young in the heart."
– Honore de Balzac
"…there is seen that through fear there is brought on destructive forces within the body, while perfect love casteth out fear. And the understanding comes through love."
– Edgar Cayce
Love is eternal. There are inspired messages, but they are temporary; there are gifts of speaking in strange tongues, but they will cease; there is knowledge, but it will pass. 1 Corinthians 13:8
"Wisdom tells me I am nothing. Love tells me I am everything.  Between the two my life flows."
– Nisargadatta Maharaj
"To be present with love doesn't require you to hunt it down and then be present with it. It is already present within you – the task is to simply remove all the walls and noise and ego that stands between you and your own heart."
– Wolfram Alderson
"By love I mean a noble and sensuous passion, absorbing the energies of the soul, fulfilling destiny, and reducing all that has gone before it to the level of a mere prelude."
– Arnold Bennett (1867–1931)
"We love because it is the only true adventure."
– Nikki Giovani
"Love is the only gold."
– Alfred Lord Tennyson
"Love loves to love love."
-James Joyce
"All, everything that I understand, I l only understand because I love."
– Leo Tolstoy
"If a thing loves, it is infinite."
– William Blake
"The only substance capable of reaching across the universe is light. Light is how the universe loves us from afar.  Love and Light are substances that make all life possible, and can transcend great darknesses."
– Wolfram Alderson
""Be still my heart" …an expression that has been used when something is too much for one to bear, causing one's heartbeat to accelerate out of control. In recent times, the term has devolved as a form of sarcasm to imply something is mundane or banal. We can't allow the pessimism and hubris of our time to jaundice the beautiful truth behind this saying. The human heart is so much more than a glorious pump, it is also a remarkable "still" that refines both the good and bad moments in our lives, converting the magic of these moments into incandescence and illumination."
– Wolfram Alderson
"Love will find a way through paths where wolves fear to prey."
– Lord Byron
"Where there is great love, there are always miracles."
– Willa Cather
"Love does not alter the beloved, it alters itself."
– Soren Kierkegaard
"True love stories never have endings."
-Richard Bach
"Love is the only sane and satisfactory answer to the problem of human existence."
– Erich Fromm
"Love is the law of life."
-Mahatma Gandhi
"The world is in need of those whose life is one burning in love, selfless."
– Swami Vivekananda
"Sometimes the heart sees what is invisible to the eye."
– H. Jackson Brown Jr.
"Love conquers all; let us, too, yield to love."
– Virgil
"Love is the triumph of imagination over intelligence."
– H.L. Mencken
"Only do what your heart tells you."
– Diana, Princess of Wales
"Without love, I should be spiritless."
– Francois Maynard
"The more I think it over, the more I feel that there is nothing more truly artistic than to love people."
– Vincent van Gogh, letter to Theo van Gogh, Arles, c. 17 September 1888
"There are only two emotions: one is Love and the other is fear. Love is our true reality. Fear is something our mind has made up, and is therefore unreal."
-Gerald Jampolsky, MD
"The thought manifests as the word;
The word manifests as the deed;
The deed develops into the habit;
Habit hardens into the character;
Character gives birth to the destiny;
So, watch your thoughts with care;
And let it spring from love;
Born out of respect for all beings…"
-Venerable Maha Ghosananda
"Love only exists when it has reached everybody. Love has disappeared the moment it fails to include all; when love is not pervasive, it cannot be called love."
-Mo Tzu (470-391BC)
"What a man takes in by contemplation, that he pours out in love."
– Meister Eckhardt
"The great teachers of humanity become streams of love."
– Hazrat Inayat Khan
"Kindness is the highest form of prayer for it reflects the inner longing for universal love."
– Debasish Mridha
"Your task is not to seek for love, but merely to seek and find all the barriers within yourself that you have built against it."
– Jelaluddin Rumi
"Life is a flower of which love is the honey."
– Victor Hugo
"People think that love is an emotion. Love is good sense."
– Ken Kesey
"Any time not spent on love is wasted."
– Torquato Tasso
"Piglet noticed that even though he had a Very Small Heart, it could hold a rather large amount of Gratitude."
– A.A. Milne
"Take away love and our earth is a tomb."
– Robert Browning
"The heart is the path to wisdom because it dares to be vulnerable in the presence of power."
– Terry Tempest Williams
"Love is metaphysical gravity."
– R Buckminster Fuller
"No one is born hating another person because of the color of his skin, his background, or his religion. People learn to hate, and if they can learn to hate, they can be taught to LOVE, for love comes more naturally to the human heart than its opposite."
-Nelson Mandela
"Keep love in your heart. A life without it is like a sunless garden when the flowers are dead.The consciousness of loving and being loved brings a warmth and a richness to life that nothing else can bring.""Who, being loved, is poor?"
– Oscar Wilde
"Wherever you go, go with all your heart."
– Confucius
"All, everything that I understand, I understand only because I love.
– Leo Tolstoy
"…For love comes more naturally to the human heart than its opposite."
– Nelson Mandela
"If you love it enough, anything will talk with you."
– George Washington Carver
"Love has features which pierce all hearts, he wears a bandage which conceals the faults of those beloved.
He has wings, he comes quickly and flies away the same."
– Voltaire
"Love is a canvas furnished by Nature and embroidered by imagination."
– Voltaire
"Anything will give up its secrets if you love it enough. Not only have I found that when I talk to the little flower or to the little peanut they will give up their secrets, but I have found that when I silently commune with people they give up their secrets also – if you love them enough."
– George Washington Carver
"Go to the garden when you need to remember that everything is love.
– Victoria Erickson
"Return to the most human, nothing less
Will nourish the torn spirit, the bewildered heart,
The angry mind: and from the ultimate duress,
Pierced with the breath of anguish, speak for love."
– May Sarton, "Santos: New Mexico" (excerpt)
"When I see brokenness, poverty and crime in inner cities, I also see the enormous potential and readiness for transformation and rebirth. We are creating an art form that comes from the heart and reflects the pain and sorrow of people's lives. It also expresses joy, beauty, and love. This process lays the foundation of building a genuine community in which people are reconnected with their families, sustained by meaningful work, nurtured by the care of each other and will together raise and educate their children. Then we witness social change in action."
– Lily Yeh
"Love is the Answer."
– John Lennon
"Nobody, not even poets, has ever measured ow much the heart can hold."
– Zelda Fitzgerald
"Hell is the inability to love."
– Fyodor Dostoyevsky
"The best and most beautiful things in the world cannot be seen or even touched – they must be felt with the heart."
– Helen Keller
"The longest journey you will make in your life is from your head to your heart."
– Sioux Wisdom
"The heart points to the most essential dimension within you, so to live in connectedness with that then you are in touch with the power of the heart which is the power of life itself. The power of the very intelligence that pervades and underlies the entire universe."
– Eckhart Tolle
"Often the question arises that if the heart is so powerful, why is it so easily broken? My time on earth has led me to understand that it's because that's how the heart grows. In the same way that when we exercise our muscles actually break down so they can get healthy and grow stronger — this is how the heart works."
– Mark Nepo
"There is no substitute for following the aliveness that our heart tunes us to."
– Mark Nepo
"The higher order of logic and understanding originates within your heart."
– Gary Zukav
"The physical heart pumps blood through the veins and arteries from the time we are born until the time we die, the most efficient pump ever invented. But the heart is more than that."
– Howard Martin
"With wisdom let your mind full of love pervade one-quarter of the world, and so too the second, third, and fourth quarter. Fill the whole wide world, above, below, around, pervade the world with love filled thought, free from any ill will, love abounding, sublime, beyond measure."
– Digha Nikaya
"The first thing is to love yourself.  You cannot progress by self doubt and self hatred.  You can only progress by self love."
– Dipa Ma
"Who being loved, is poor?"
– Oscar Wilde
"Here is my secret. It is very simple. It is only with the heart that one can see rightly; What is essential is invisible to the eye."
– The Little Prince
"When the power of Love overcomes the Love of power the world will know peace."
– Jimi Hendrix
"The world will see true peace when there are no boundaries of religion and the religion of all will be pure unconditional love."
– Debasish Mridha
"Be a vessel of love and fill up with compassion and kindness. Then give it away with unconditional love."
– Debasish Mridha
"In this space, We do raw We do loud hearts & truthful art We do open arms & unfettered forgiveness We do real We do vulnerable We do wild In this space, We do love In all the shapes & forms That we come in We do love"
– Bryonie Wise
"They say that wisdom comes from suffering. This is not true. Wisdom comes from having unconditional empathy for all mankind. Any man filled with empathy is capable of gaining valuable insights on the human condition through the suffering of others. You do not need to suffer to know suffering, but you need empathy first to identify and feel the suffering of others around you. If you do not feel love for all mankind, nor see everyone around you as a valuable human and an extension of yourself, then you will never feel real empathy. And if you do not have empathy, then you will not gain, learn and remember valuable knowledge from your experiences, or those around you, so that you one day become wise. Yet most importantly, wisdom comes from having a good memory. If you do not remember anything, or are so disconnected from basic humanism to even care to dissect lessons to be gained from every experience in your life and from those around you – using simple reason and the juggling of feelings, then wisdom will forever remain a faraway planet to you."
– Suzy Kassem, Rise Up and Salute the Sun: The Writings of Suzy Kassem
"Be Relentless in your Compassion for it is Your Power."
– Odille Rault
"Your heart truly deserves the priceless feeling of unconditional love that can only come from you to you."
– Edmond Mbiaka
"I believe in unconditional love… I believe in dangerous unselfishness…"
– Steve Maraboli
"Love heals: there is no infirmity of body, mind, heart or soul that can withstand unconditional love."
– Maharishi Sadasiva Isham, Ascension!: An Analysis of the Art of Ascension as Taught by the Ishayas
"I know of only one duty, and that is to love."
– Albert Camus
"We are called to love – it is our home."
– Caroline A. Shearer, Love Like God: Embracing Unconditional Love
"The most incredible architecture is the architecture of Love."
– Wolfram Alderson, Puppet Universe
"The total sum of suffering in the world is essentially the "love deficit". We all need to start investing more in love – the ROI is simply fabulous!"
– Wolfram Alderson, Structural Love
"We're all born with a Love Bank. The people we meet are automatically assigned their own "accounts," and every experience we have with them affects the balances of love units in their accounts."
– Willard F. Harley, Jr.
"Love has no darkened temples where mysteries are kept obscure and hidden from the sun."
– Foundation for Inner Peace, A Course in Miracles
"The utterances of the heart–unlike those of the discriminating intellect–always relate to the whole. The heart-strings sing like an Aeolian harp only to the gentle breath of a premonitory mood, which does not drown the the song but listens. What the heart hears are the great things that span our whole lives, the experiences which we do nothing to arrange but which we ourselves suffer."
– C.G. Jung, The Symbolic Life
"When we understand that love is not just emotion, but intelligence, then we are on the evolutionary road. Love is an extremely advanced body of knowledge, but we put more time into learning how to drive a car (study for an exam, pass a test, demonstrate driving skills, etc.). The sum of real knowledge and real love are real existence. If it doesn't come from love, it isn't real. The heart is far more than a glorious pump, it is a wisdom engine, a source of actionable intelligence, a divine communication device."
-Wolfram Alderson
"The Person the size of a thumb abiding within the body always resides in the hearts of people. With the heart, with insight, with thought has been contemplated. Those who know this become immortal."
– Svetasvatara Upanishad 3:13, translated by Patrick Olivelle
"A Shinto rite…can be defined as an occasion for the recognition and evocation of awe that inspires gratitude to the source and nature of being. And as such, it is addressed as art (music, gardening, architecture, dance, etc.) to the sensibilities–not to the faculties of definition…And to retain this sense (of gratitude and awe), the faculties remain open, clean, pure…And to this there is the corollary that the pure heart, in his natural being, divine. The fundamental terms are "bright heart" (akaki kokoro), and "straight heart" (naoki kokoro). The first denotes the quality of the heart shining brightly as the sun; the second, a heart clear as a white jewel; the third, a heart inclined to justice; and the last, a heart lovely and without misleading inclinations. All four unite as seimei shin: purity and cheerfulness of spirit."
– Joseph Campbell, The Masks of God: Oriental Mythology
"The heart is the perfection of the whole organism. Therefore the principle of the power of perception and the soul's ability to nourish itself must lie in the heart."
– Aristotle (384-322 B.C.), "On the Parts of Animals" and "Concerning the Soul" from Aristotle Selections, edited by W.D. Ross, 1927 Oxford translation
"The dead heart was born into Western consciousness…at that moment when Harvey conceived the heart to be divided…Thought lost its heart, heart its thought."
– James Hillman, "Harvey's Heart," The thought of the Heart and the Soul of the World
"The heart has its reasons of which reason knows nothing: we know this in countless ways."
– Fragment 277, Blaise Pascal (1623-62)
"We know the truth not only through our reason but also through our heart. It is through the latter that we know first principles, and reason, which has nothing to do with it, tries in vain to refute them…For knowledge of first principles, like space, time, motion, number, is as solid as any derived through reason, and it is on such knowledge, coming from the heart and instinct, that reason has to depend and base all its argument. The heart feels that there are three spatial dimensions and that there is an infinite series of numbers, and reason goes on to demonstrate that there are no two square numbers of which one is the double of the other. Principles are felt, propositions proved, and both with certainty through by different means. It is just as pointless and absurd for reason to demand proof of the first principles of the heart before agreeing to accept them as it would be absurd for the heart to demand an intuition of all the propositions demonstrated by reason before agreeing to accept them."
– Fragment 110, "Greatness" Pensées , Blaise Pascal
"Heartbreak is an invisible affliction. No limp comes with it, no evident scar. No sticker is issued that guarantees good parking or easy access. The heart is broken all the same. The soul festers. The wound, untreated, can be terminal."
– Thomas Lynch, The Undertaking: Life Studies from the Dismal Trade
"Work of the eyes is done, go and do heart work on all the images imprisoned within you."
– Rainer Maria Rilke, "Turning Point," The Selected Poetry of Rainer Maria Rilke, translated by Stephen Mitchell
"I sought a them and sought for it in vain, I sought it daily for six weeks or so. Maybe at last, being but a broken man, I must be satisfied with my heart."
– W.B. Yeats, "The Circus Animals' Desertion, Last Poems
"Who would have thought my shrivel'd heart Could have recover'd greenness?"
– George Herbert, "The Flower"
"Love is the extremely difficult realization that something other than oneself is real."
– Iris Murdoch, "The Sublime and the Good," Chicago Review 1959
"The important thing is not to think much, but to love much; and do so that which bestirs you to love."
– The Interior Castle 4, 1, 7, translated by Kieran Kavanaugh, O.C.D., and Otilio Rodriguez, O.C.D.
"Kindness in words creates confidence. Kindness in thinking creates profoundness. Kindness in giving creates love."
– Lao Tzu
"During a short leave in Munich in 1916, Paul Klee wrote the following reflection on himself as a human being and an artist: "My fire is more like the dead or the unborn…Everything Faustian is alien to me. I place myself at a remote starting point of creation, whence I divine a sort of formula for men, beasts, plants, stones and the elements, and for all the whirling forces. A thousand questions subside as if they had been solved. Neither orthodoxies or heresies exist there. The possibilities are endless, and the belief in them is all that lives creatively in me…I seek a place only with God…I cannot be understand in purely earthly terms. For I can live as well with the dead as with the unborn. Somewhat closer the heart of Creation than is usual. But still far from being near enough."
– Paul Klee cited in Heart (a personal journey through its myths and meanings) by Gail Godwin
"O Love, O pure deep love, be here, be now, Be all; worlds dissolve into your stainless endless radiance, Frail living leaves burn with you brighter than cold stars: Make me your servant, your breath, your core."
– Rumi
"I imagine you all know what a "blueprint" is? (Exposed light-sensitive paper: depending on where the light is blocked by the lines of the original drawing, a negative of the original is created where the white of the original is replaced with the dark blue of the copy – hence the name "blueprint".) Now imagine what a "redprint" might be? Essentially, an exact copy of all the love you have put out in the world, by "design." The lines show all the love you have given and the red shows all the love you have remaining to give, or that you have, for whatever reason, held back.  Now look at that redprint and imagine your life's ultimate love design. Now build it."
– Wolfram Alderson
"What anyone does out of love remains inscribed on his heart, for love is the fire of life, and so constitutes the life in everyone. Consequently, as the love is, so the life is; and as the life is, that is as the love is, so the entire person is in soul and in body."
– Emanuel Swedenborg
"Love is all important and its own reward."
– Tamil Proverb
"Love alone will abide thee."
– Tamil Proverb
"O that I might become for all beings the soother of pain. O that I might be for all of them that ail the remedy, the physician, the nurse, until the disappearance of illness. O that by raining down food and drink I might soothe the pangs of hunger and thirst, and that in times of famine I might myself become drink and food. O that I might be for the poor an inexhaustible resource."
– Santiveda, Seventh-Century Indian Poet
"According to my tradition, from the beginning of creation, every morning, when the sun comes up, we are each given four tasks by our Creator for that day. First, I must learn at least one meaningful thing today. Second, I must teach at least one meaningful thing to another person. Third, I must do something for some other person, and it will be best if that person does not even realize that I have done something for them. And, fourth, I must treat all living things with respect. This spreads these things throughout the world."
– Cree Native American Teaching
"To serve anonymously, to love for the sake of loving and not for the hope of reward, is to serve in the spirit of agape. To serve with agape is to be willing to learn, to teach, and to give, to love for the sake of love itself, with no expectation of reward."
– Sir John Templeton, Agape Love
"…try, like some first human being, to say what you see and experience and love and lose… describe your sorrows and desires, passing thoughts and and the belief in some sort of beauty–describe all these with loving, quiet, humble sincerity… and if out of this turning inward, out of this absorption into your own world verses come, then it will not occur to you to ask anyone whether they are good verses… for you will see in them your fond natural possession, a fragment and voice of your life. A work of art is good if it has sprung from necessity. In this nature of its origin lies the judgment of it: there is no other."
– Rainer Maria Rilke, Letters to a Young Poet
"What is the one thing, which when you possess, you have all other virtues? It's compassion."
– Attributed to the Buddha
"There is no charm equal to the tenderness of heart."
– Jane Austin
"Being peacefully in relationship to everything made me realize that my happiness isn't based on the situation being "this way" or "that way"—my happiness is one which embraces my sadness, and my love is one which embraces my hate…."
– Ram Dass
"If you temper your heart with loving-kindness and prepare it like fertile soil, and then plant the seed of compassion, it will greatly flourish."
– Kamalashila (Eighth Century)
"Anyone can see that intending and not acting when we can is not really intending, and loving and not doing good when we can is not really loving."
– Emanuel Swedenborg, Heaven & Hell
"When you begin to find love in people and places where you haven't found it before, it's always because you've grown."
– The Universe
"In the beginning, love. In the end, love. In the middle, we have to cultivate virtues."
– Gurumayi Chidvilasananda
"True love is not for the faint hearted."
– Meher Baba
"I just think goodness is more interesting. Evil is constant. You can think of different ways to murder people, but you can do that at age five. But you have to be an adult to consciously, deliberately be good – and that's complicated."
– Toni Morrison"
"Joy is not for the lucky few-it's a choice anyone can make."
– Sylvia Boorstein
"Wisdom is knowing I am nothing,
Love is knowing I am everything,
and between the two my life moves."
– Nisargadatta Maharaj
"Speaking the truth I desire this:
May I enjoy his lovingkindness as do ye,
May not one of you supplant another,
He hath enjoyed my lovingkindness, the all-knower."
– Taittiriya Samhita 4.3.12, Yajurveda, Translated by Arthur Keith
"Love is a temporary madness, it erupts like volcanoes and then subsides. And when it subsides you have to make a decision. You have to work out whether your roots have so entwined together that is inconceivable that you should ever part. Because this is what love is. Love is not breathlessness, it is not excitement, it is not the promulgation of promises of eternal passion, it is not the desire to mate every second minute of the day. That is just being "in love", which any fool can do. Love itself is what is left over when being in love has burned away, and this is both an art and a fortunate accident. Those who truly love have roots that grow towards each other underground, and when all the pretty blossoms have fallen from the branches they find that they are one tree and not two."
– Louis de Bernières, Captain Corelli's Mandolin
"One can live magnificently in this world if one knows how to work and how to love."
– Leo Tolstoy
"Love and work… work and love, that's all there is."
– Sigmund Freud
"We must understand love; we must be able to teach it, to create it, to predict it, or else the world is lost to hostility and to suspicion."
– Abraham Maslow
"For the first time in my life I saw the truth as it is set into song by so many poets, proclaimed as the final wisdom by so many thinkers. The truth – that Love is the ultimate and highest goal to which man can aspire. Then I grasped the meaning of the greatest secret that human poetry and human thought and belief have to impart: The salvation of man is through love and in love."
– Viktor E. Frankl
"Love is the merchandise which all the world demands; if you store it in your heart, every soul will become your customer."
– Hazrat Inayat Khan
"Our virtues are made by love, and our sins caused by the lack of it."
– Hazrat Inayat Khan
"Let America be the dream the dreamers dreamed –
Let it be that great strong land of love
Where never kings connive nor tyrants scheme
That any man be crushed by one above."
– Langston Hughes
"No wonder my happy heart sings
Your love has given me wings"
– From the English translation of "Nel blu dipinto di blu"; literally "In the blue that is painted blue"), popularly known as "Volare" (meaning "To fly") a song recorded by Italian singer-songwriter Domenico Modugno. Written by Franco Migliacci and Domenico Modugno, it was released as a single on February 1, 1958
"All that you do, do only out of love!"
– Sifre
"A man should not say, "I will love the learned and hate the unlearned"; he should say, "I will love them all."
– Avot Derabbi Nathan
"When there is no truth, there is no kindness."
– Nachman of Bratslav
"Training through love breeds love."
– Wilheim Stekel
"A deep sense of love and belonging is an irreducible need of all people. We are biologically, cognitively, physically, and spiritually wired to love, to be loved, and to belong. When those needs are not met, we don't function as we were meant to. We break. We fall apart. We numb. We ache. We hurt others. We get sick.
– Brene Brown
I Have Learned So Much
I
Have
Learned
So much from God
That I can no longer
Call
Myself
A Christian, a Hindu, a Muslim,
a Buddhist, a Jew.
The Truth has shared so much of Itself
With me
That I can no longer call myself
A man, a woman, an angel,
Or even a pure
Soul.
Love has
Befriended Hafiz so completely
It has turned to ash
And freed
Me
Of every concept and image
my mind has ever known.
From: 'The Gift'
Translated by Daniel Ladinsky
"I am because we are. We all bleed the same color. We all want to love and be loved."
– Madonna
"To be brave is to love someone unconditionally, without expecting anything in return. To just give. That takes courage, because we don't want to fall on our faces or leave ourselves open to hurt."
– Madonna
"Gradually it was disclosed to me that the line separating good and evil passes not through states, nor between classes, nor between political parties either — but right through every human heart — and through all human hearts. This line shifts. Inside us, it oscillates with the years. And even within hearts overwhelmed by evil, one small bridgehead of good is retained. And even in the best of all hearts, there remains … an unuprooted small corner of evil. Since then I have come to understand the truth of all the religions of the world: They struggle with the evil inside a human being(inside every human being). It is impossible to expel evil from the world in its entirety, but it is possible to constrict it within each person."
– Aleksandr Solzhenitsyn, The Gulag Archipelago 1918-1956
"Kindness is a basic and natural openness of heart that lets the world in."
– Joseph Goldstein
"Dear Human:
You've got it all wrong.
You didn't come here to master unconditional love. This is where you came from and where you'll return.
You came here to learn personal love.
Universal love.
Messy love.
Sweaty Love.
Crazy love.
Broken love.
Whole love.
Infused with divinity.
Lived through the grace of stumbling.
Demonstrated through the beauty of… messing up.
Often.
You didn't come here to be perfect, you already are.
You came here to be gorgeously human. Flawed and fabulous.
And rising again into remembering.
But unconditional love? Stop telling that story.
Love in truth doesn't need any adjectives.
It doesn't require modifiers.
It doesn't require the condition of perfection.
It only asks you to show up.
And do your best.
That you stay present and feel fully.
That you shine and fly and laugh and cry and hurt and heal and fall and get back up and play and work and live and die as YOU.
Its enough.
It's Plenty."
– Courtney A. Walsh
"Let yourself be silently drawn
By the strange pull
Of what you really love.
It will not lead you astray."
-Rumi"Do not be dismayed by the brokenness of the world. All things break. And all things can be mended. Not with time, as they say, but with intention. So go. Love intentionally, extravagantly, unconditionally. The broken world waits in darkness for the light that is you."
– L.R.Knost
"There is one way to operate on or graduate from the Plane of Love. It is to accept yourself — and everything else — as being made from love. When we look around the world, it is hard to imagine that the fundamental unit of matter is love."
-Cyndi Dale, Illuminating the Afterlife
"I have a different theory, which is even more harebrained. It goes like this: Maybe we should all just love one another, even if we don't completely understand the things that people bear in their dark, strange hearts, even if the stars that other men and women are following seem invisible to us. If we make ourselves open to the humanity of others first, maybe understanding will follow. An incomprehensible theory of the universe isn't necessary if your only ambition is to embrace another soul. What you need, maybe all you need, in fact, is the willingness to love."
– Jennifer Finney Boylan, Long Black Veil

"Miracle: to love more with an irreparable heartache"
– Nicola An, The Universe at Heartbeat
"Any idea of separation is bondage. True liberation of the mind is in non-differentiation."
– Abhijit Naskar, Love, God & Neurons: Memoir of a scientist who found himself by getting lost"Love" is a brilliant defying logic that thrives on human weaknesses!"
– Vishwanath S J"
Love is something we can choose, the same way we choose anger, or hate, or sadness. We can choose love. It's always a choice within us. Let's begin right now in this moment to choose love. It's the most powerful healing force there is."
– Louise L. Hay, "The Power is Within You"
"Those that go searching for love only make manifest their own lovelessness, and the loveless never find love, only the loving find love, and they never have to seek for it."
– D.H. Lawrence, "quoted in Being in Balance"
"You, darkness that I come from, I love you more than all the fires that fence in the world, for the fire makes a circle of light for everyone and then no one outside learns of you. But the darkness pulls in everything, shapes and fires, animals and myself, how easily it gathers them! Powers and people— And it is possible a great presence is moving near me. I have faith in nights."
– Rainer Maria Rilke
[i carry your heart with me(i carry it in]
i carry your heart with me
(i carry it in my heart)
i am never without it
(anywhere i go you go, my dear; and whatever is done by only me is your doing, my darling)
i fear no fate
(for you are my fate, my sweet)
i want no world
(for beautiful you are my world, my true)
and it's you are whatever a moon has always meant
and whatever a sun will always sing is you
here is the deepest secret nobody knows
(here is the root of the root and the bud of the bud and the sky of the sky of a tree called life; which grows higher than soul can hope or mind can hide)
and this is the wonder that's keeping the stars apart
i carry your heart
(i carry it in my heart)
– E. E. CUMMINGS
We do not become healers.
We came as healers. We are.
Some of us are still catching up to what we are.
We do not become storytellers.
We came as carriers of the stories we and our ancestors actually lived. We are.
Some of us are still catching up to what we are.
We do not become artists. We came as artists. We are.
Some of us are still catching up to what we are.
We do not become writers.. dancers.. musicians.. helpers.. peacemakers. We came as such. We are.
Some of us are still catching up to what we are.
We do not learn to love in this sense.
We came as Love. We are Love.
Some of us are still catching up to who we truly are.
-Nan Raden"We're all going to die, all of us; what a circus!
That alone should make us love each other, but it doesn't.
We are terrorized and flattened by trivialities.
We are eaten up by nothing."
– Charles Bukowski
"We are here to learn how to give love and to give love and to learn how to receive love in equal balance.
Love makes everything better!"
-Michelle Whitedove
Love References Categorized by Author and Subject Area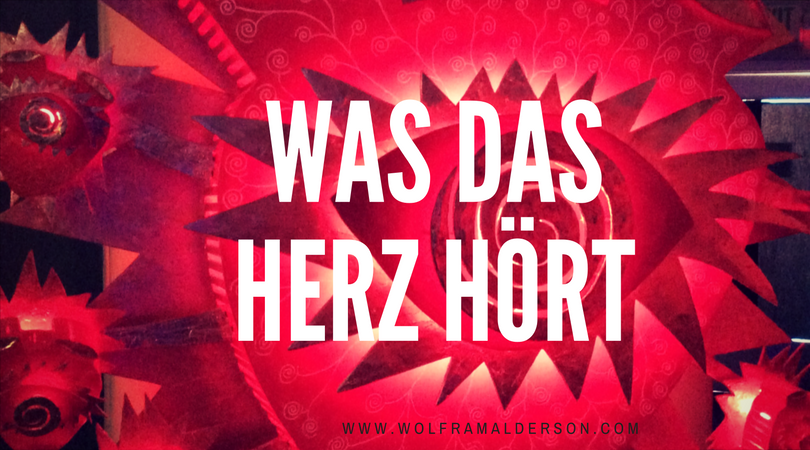 Was das Herz hört. What the heart hears.
Is your heart listening? What is it listening to?
Enjoy these Love References from diverse sources…