Radiate Perpetual Love – 2020
"The physical structure of the universe is love."


– Teilhard de Chardin
The third in a series of solo shows of sculpture and paintings by Wolfram Alderson, following up on the Love Icon Show (2017) and the Puppet of Love Show (2018).
New works have expanded upon themes and characters in being developed in Wolfram Alderson's sci fi epic, Pupazzo Universo. A new series of 'explanatory paintings' titled Pozzomz of Planet Marion, features great Pozzumz of distinction from one of the important planets featured in Pupazzo Universo. A new illuminated sculpture title Serpent of Love adds to the pantheon of characters featured in previous shows.
As in previous shows, Wolfram's illuminated sculpture paintings are featured in the dark, creating a fun and mysterious ambiance in the gallery space. All the works are children friendly and attendees are encouraged to bring family and friends.
The show will feature a new series of 'sculptural sentences' call Utterances of the Heart will be featured along with cover art for Wolfram's new book, Radiate Perpetual Love.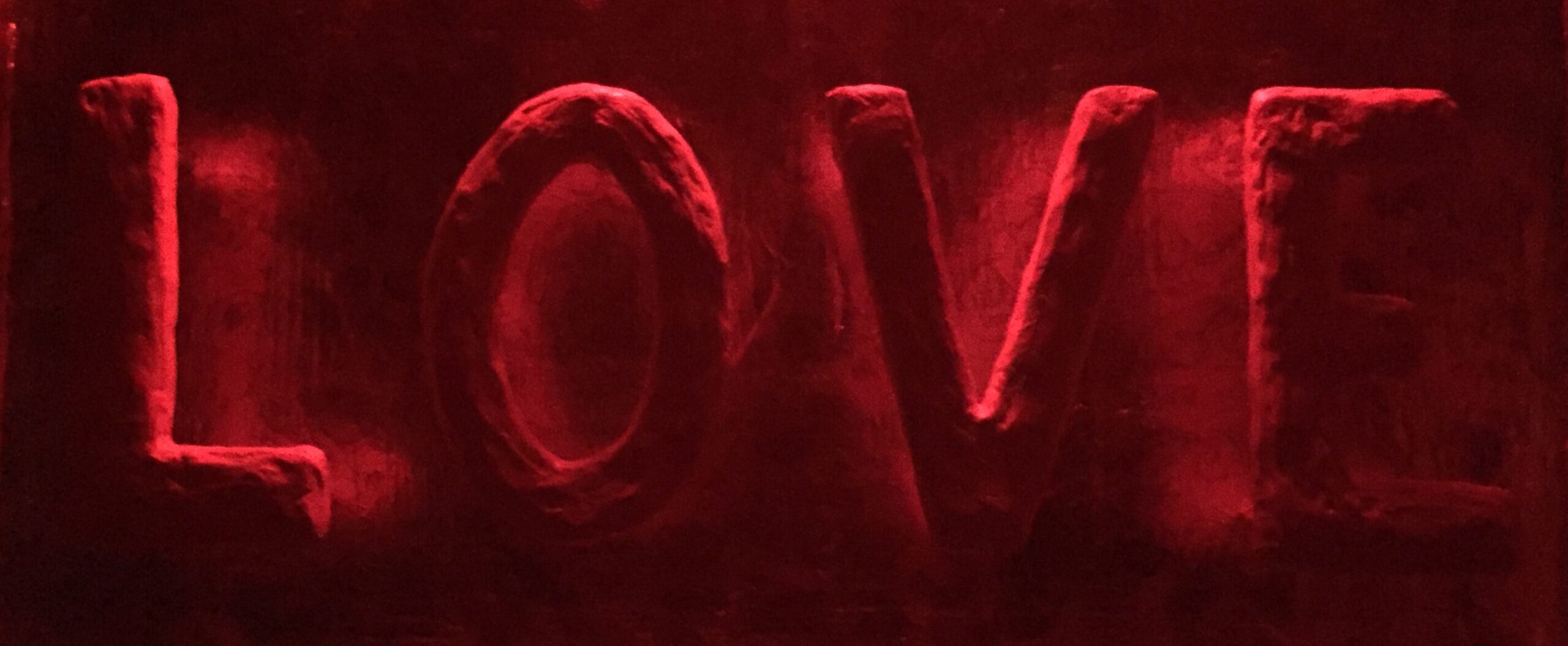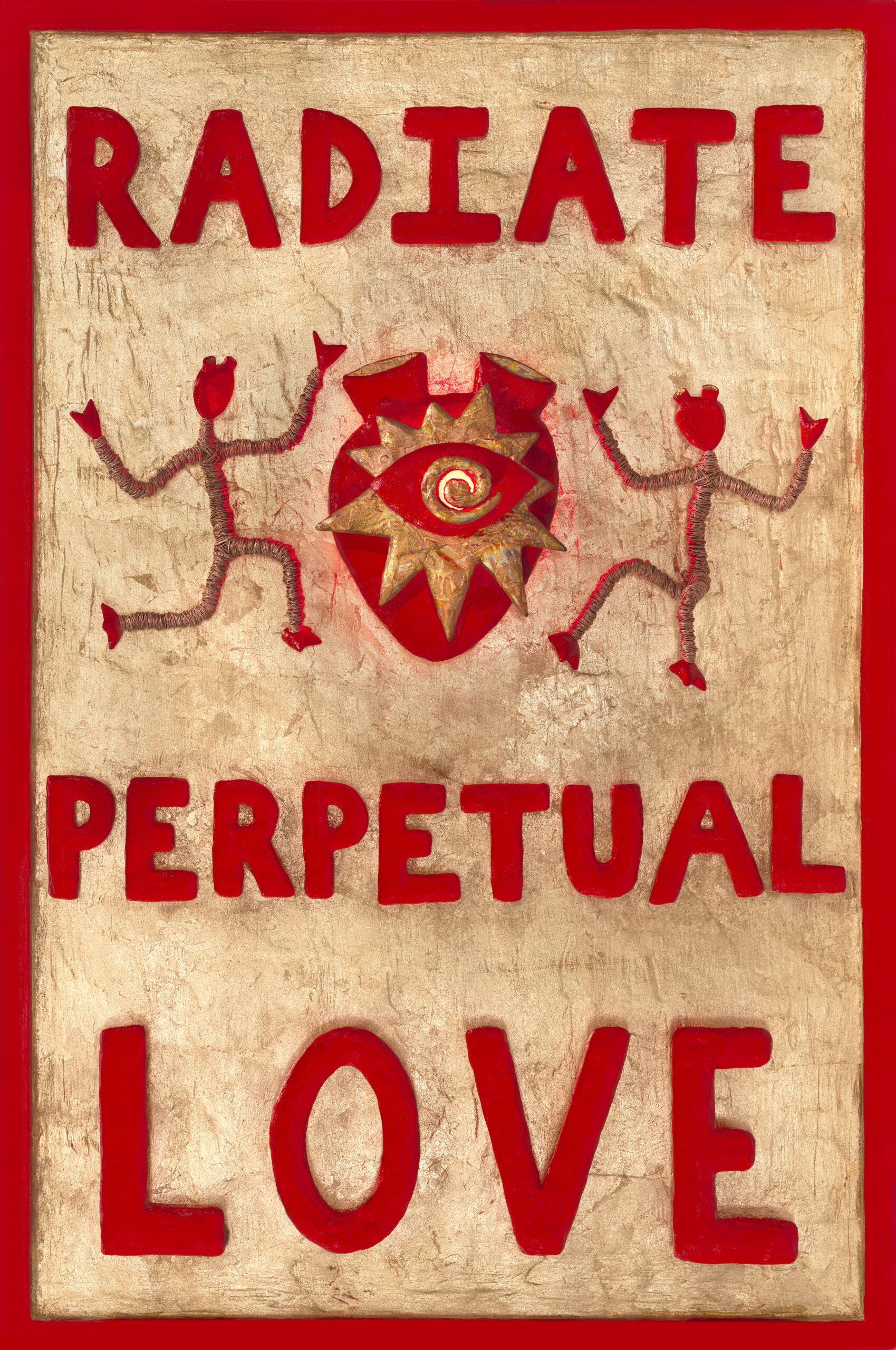 Illuminated Sculpture Painting work in progress (Cover for Radiate Perpetual Love Book) for the Radiate Perpetual Love Show. Our world, our love, is in our hands.
"Radiate boundless love towards the entire world — above, below, and across — unhindered, without ill will, without enmity."
– The Buddha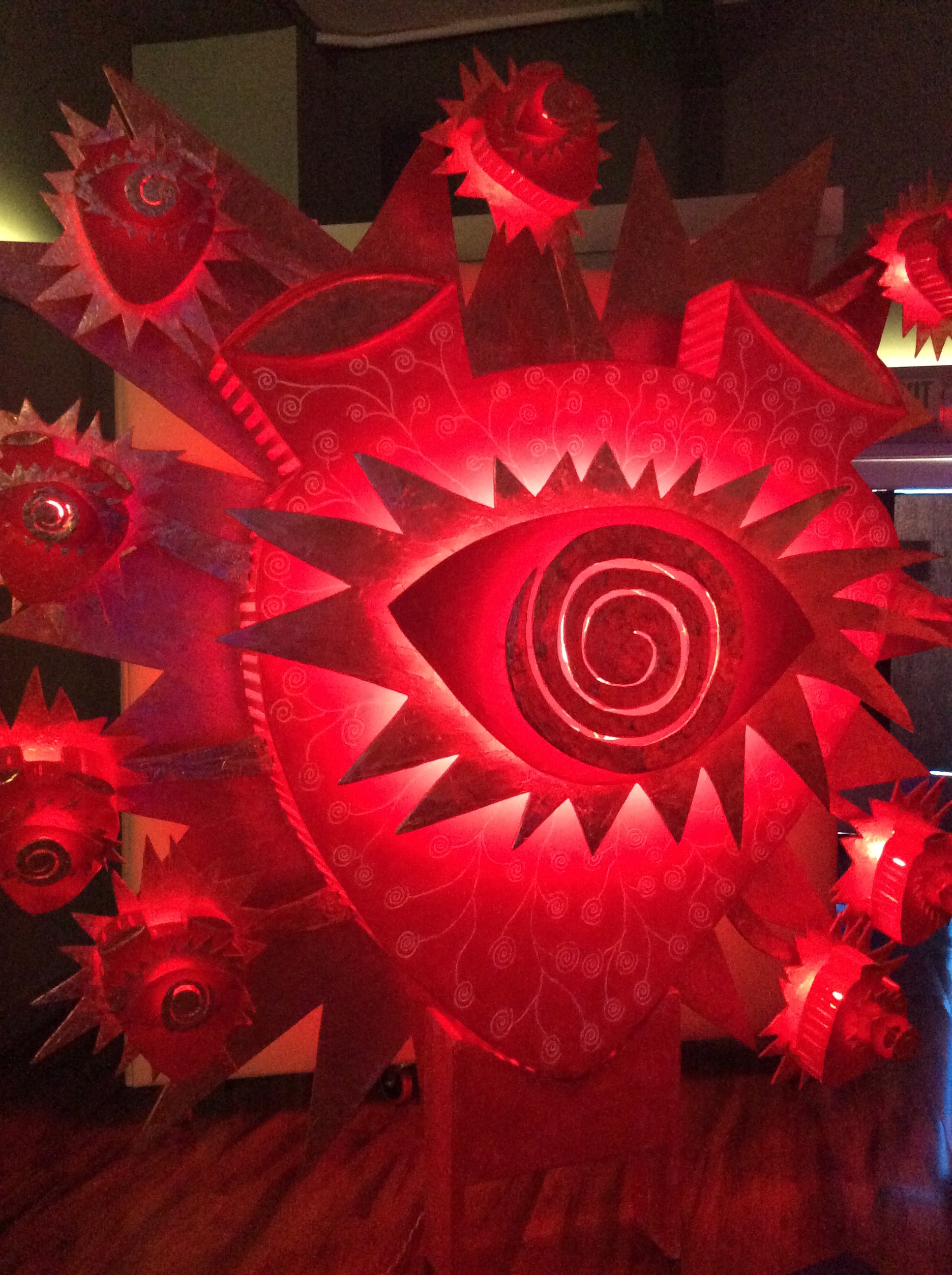 "Many Hearts, Only One"
Massive Love Altar
Love is an entity traveling across the universe. There are many hearts, but only one – our hearts are connected with love traveling at the speed of light while we are spinning wildly through the universe. 
All of us are traveling through space at enormous speeds: earthlings rotate around the axis at approximately 1,000 miles per hour, the earth is spinning around the sun at approximately 66,000 miles per hour, the Sun and the Earth are both moving at about 43,000 miles per hour (70,000 km/hr) roughly in the direction of the bright star Vega in the constellation of Lyra. The entire Galaxy is in spinning motion like an enormous pinwheel… it takes our Sun (which is pulling along the earth and the other bodies in our solar system) approximately 225 million years to make the trip around our Galaxy. This is called a "galactic year" and the speed with which the Sun has to move is an astounding 483,000 miles per hour (we earthlings are hitching a ride along with the sun). The entire Milky Way Galaxy turns out to be moving an astounding 1.3 million miles per hour. And to top it all off, the universe is still expanding too, just a tad over 166 thousand miles per hour.
Just a moment ago, love was here, but now it has leapt across space seemingly without your knowledge. What does your heart say?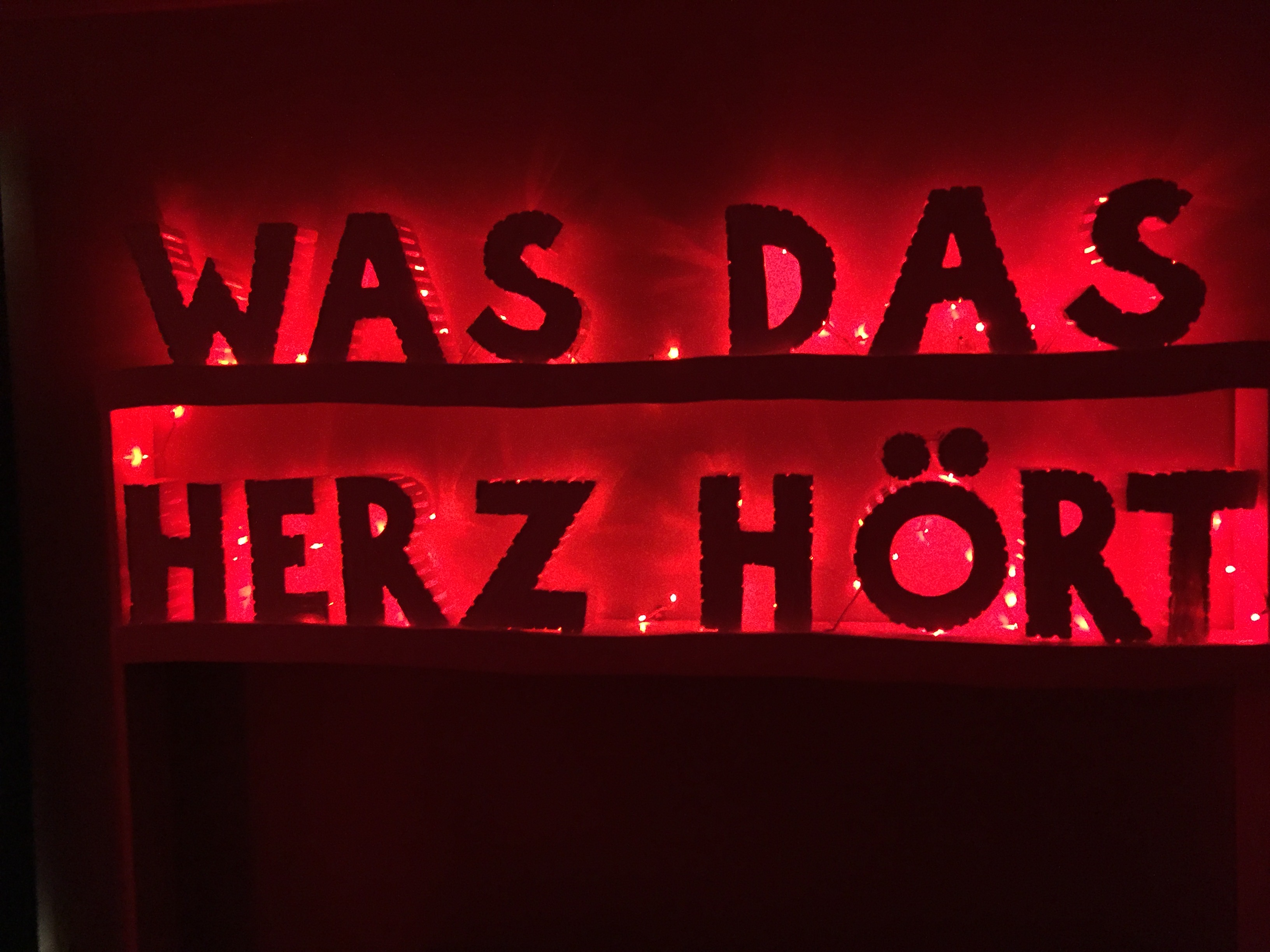 "The heart points to the most essential dimension within you, so to live in connectedness with that then you are in touch with the power of the heart which is the power of life itself. The power of the very intelligence that pervades and underlies the entire universe."
– Eckhart Tolle
Philosophy, when just escaping from its golden pupa-skin, mythology, proclaimed the great evolutionary agency of the universe of love.
– Charles Sanders Peirce