"In many ways, love sculpts the mind."
– Wolfram Alderson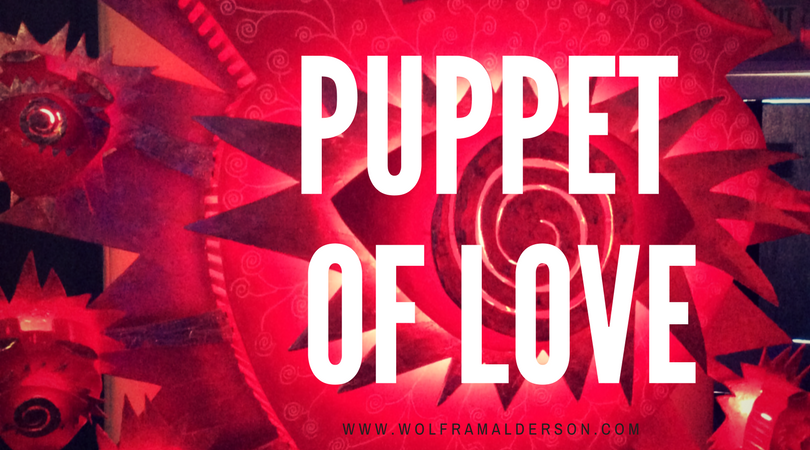 PUPPET OF LOVE SHOW
Month of August, 2018

Join us for the premier of the documentary film, Love Icon Show,
documenting the development, presentation and repercussions of
Wolfram Alderson's 3-day art show that premiered at Spark Arts in July 2017.
All the art is based on a sci-fi epic Wolfram is writing, called Pupazzo Universo (Puppet Universe).
Film makers William Moeller and Edgar Espino Barros have been working on the project over the past year.
The event will be held Sunday, August 26, from 3:00 to 5:00 pm
at Spark Arts in the Castro in San Francisco.
Film starts at 4:00pm sharp. Free admission.
Premier attendees will also be able to view Wolfram's current show at Spark Arts, Puppet of Love,
which features new illuminated works as well as pieces from the Love Icon Show – all in the dark!
Last night of the show – gallery open until 6:00pm.
SPARK ARTS GALLERY
Illuminated Sculptures, Illuminated Sentences,
Explanatory Paintings,
Hand Illustrated Children's Book Preview
by Wolfram Alderson
Inspired by Themes & Characters
in the Sci-Fi Epic Pupazzo Universo
PUPPET DER LIEBE SHOW
August 2018
SPARK ARTS GALERIE
Beleuchtete Skulptur, Erklärungsmalerei, Handillustrierte Kinderbücher
von Wolfram Alderson
Inspiriert von Themen und Charakteren
im Sci-Fi Epic Pupazzo Universo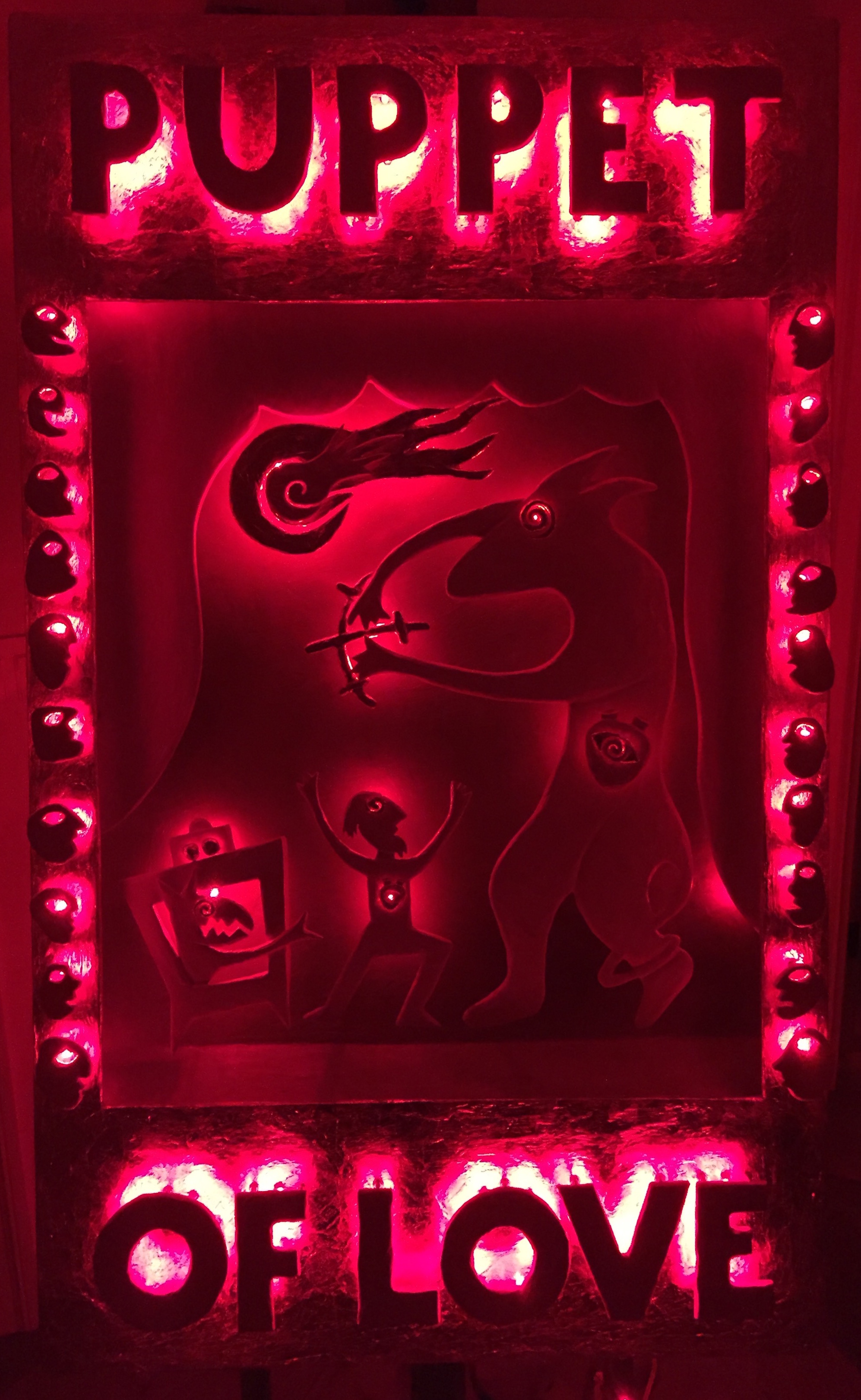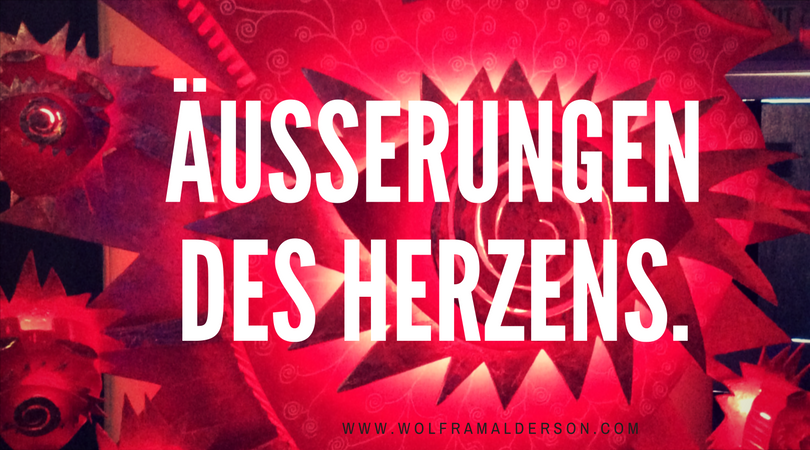 A series of work by Wolfram Alderson featuring words – sentences – about love,
written in German and sculpturally interpreted and lighted like previous works.
Äußerungen des Herzens
Eine Serie von Arbeiten von Wolfram Alderson mit Worten – Sätzen – über Liebe,
Deutsch geschrieben und skulptural interpretiert und beleuchtet wie frühere Arbeiten.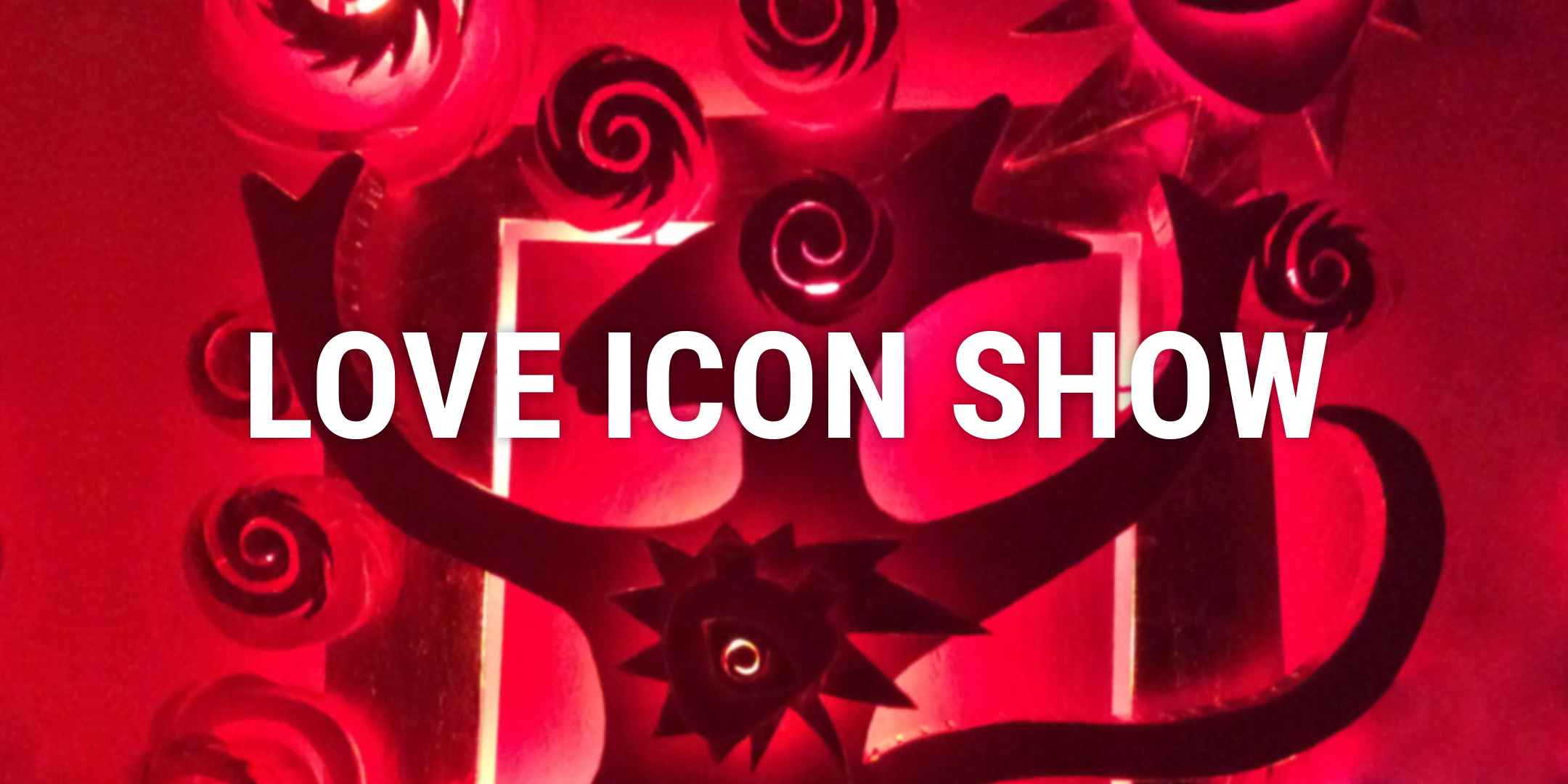 The most recent show of work by Wolfram Alderson featured a series of illuminated sculptures
based on characters and themes in the work Pupazzo Universo,
a science fiction epic, scheduled to be published in 2018.
Love is the bridge between you and everything.
-Rumi