"In many ways, love sculpts the mind."
– Wolfram Alderson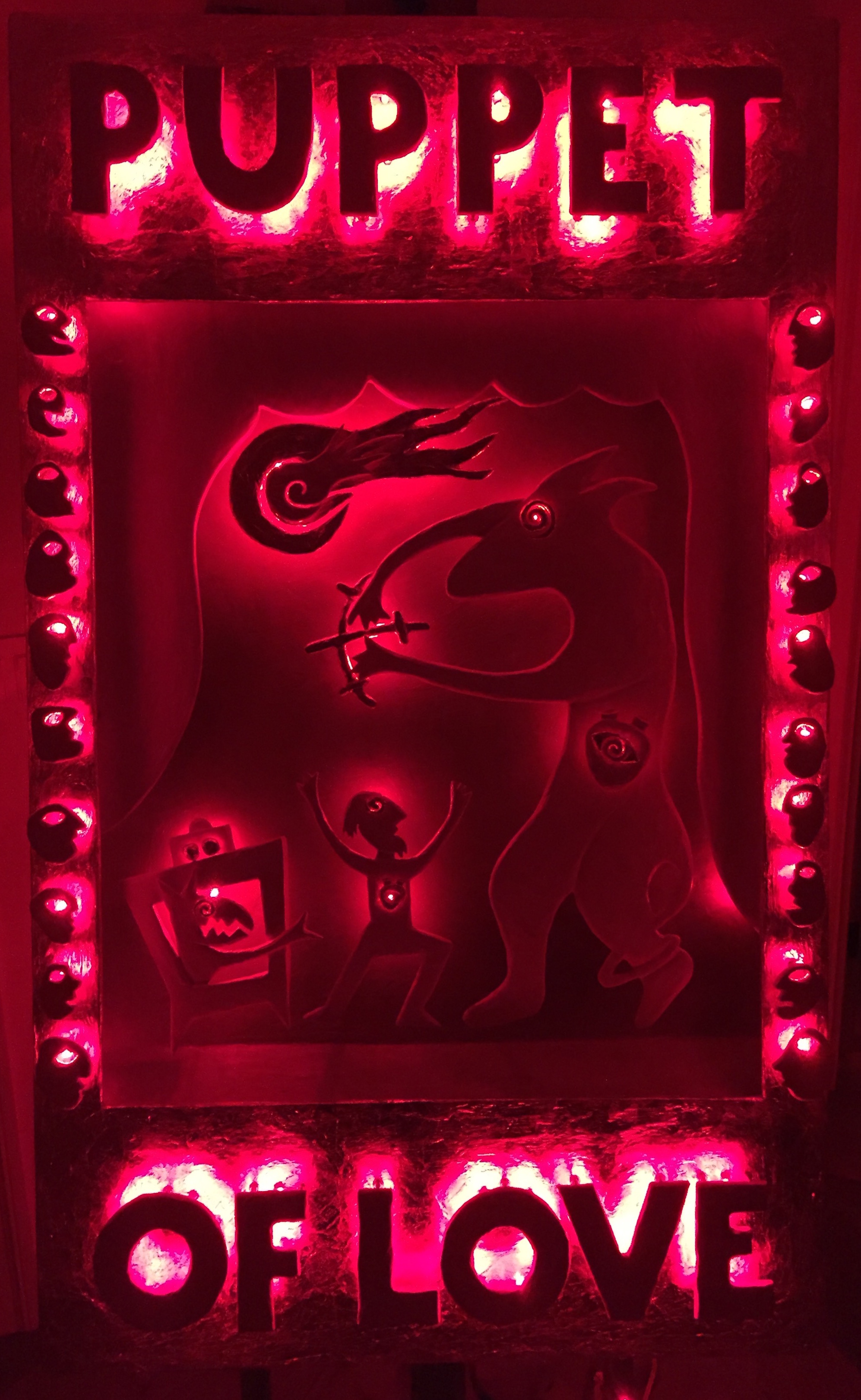 PUPPET OF LOVE SHOW


Month of August, 2018



SPARK ARTS GALLERY
Illuminated Sculpture, Explanatory Paintings, Hand Illustrated Children's Books
by Wolfram Alderson
Inspired by Themes & Characters
in the Sci-Fi Epic Pupazzo Universo
PUPPET DER LIEBE SHOW
August 2018
SPARK ARTS GALERIE
Beleuchtete Skulptur, Erklärungsmalerei, Handillustrierte Kinderbücher
von Wolfram Alderson
Inspiriert von Themen und Charakteren
im Sci-Fi Epic Pupazzo Universo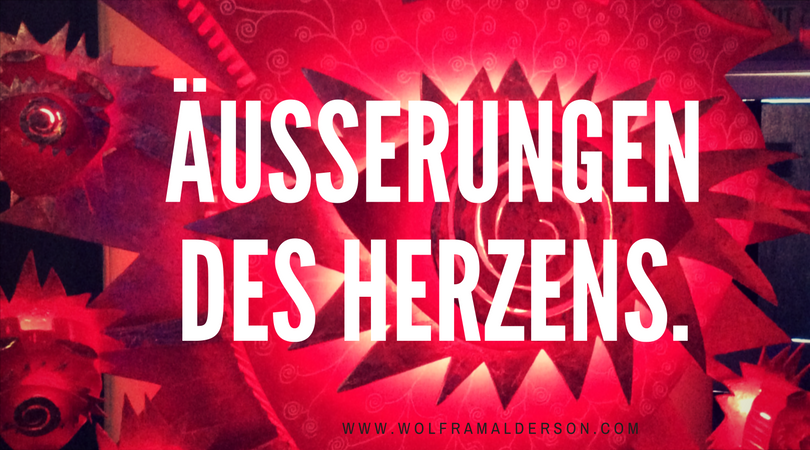 A series of work by Wolfram Alderson featuring words – sentences – about love,
written in German and sculpturally interpreted and lighted like previous works.
Äußerungen des Herzens
Eine Serie von Arbeiten von Wolfram Alderson mit Worten – Sätzen – über Liebe,
Deutsch geschrieben und skulptural interpretiert und beleuchtet wie frühere Arbeiten.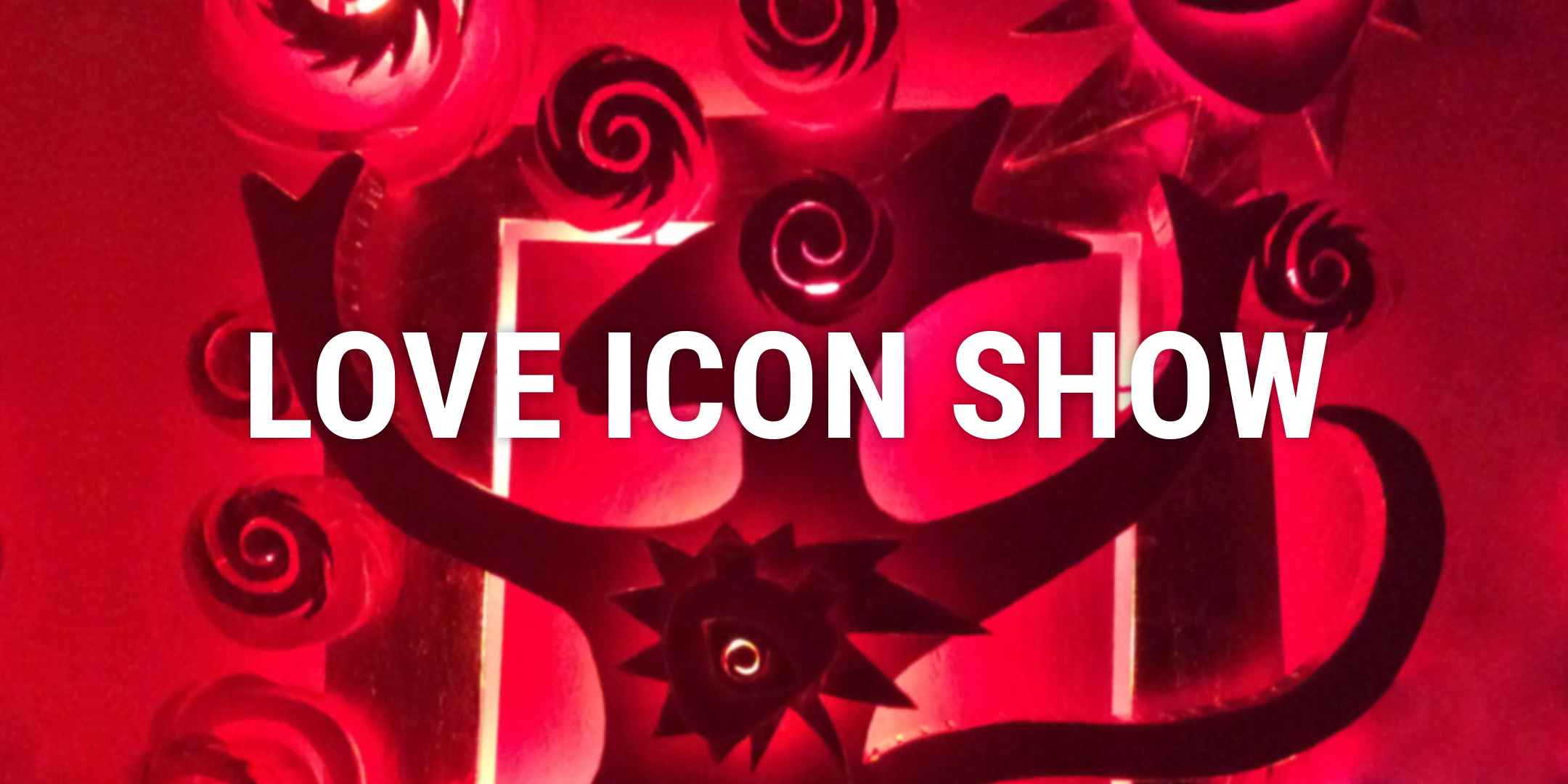 The most recent show of work by Wolfram Alderson featured a series of illuminated sculptures
based on characters and themes in the work Pupazzo Universo,
a science fiction epic, scheduled to be published in 2018.
Love is the bridge between you and everything.
-Rumi