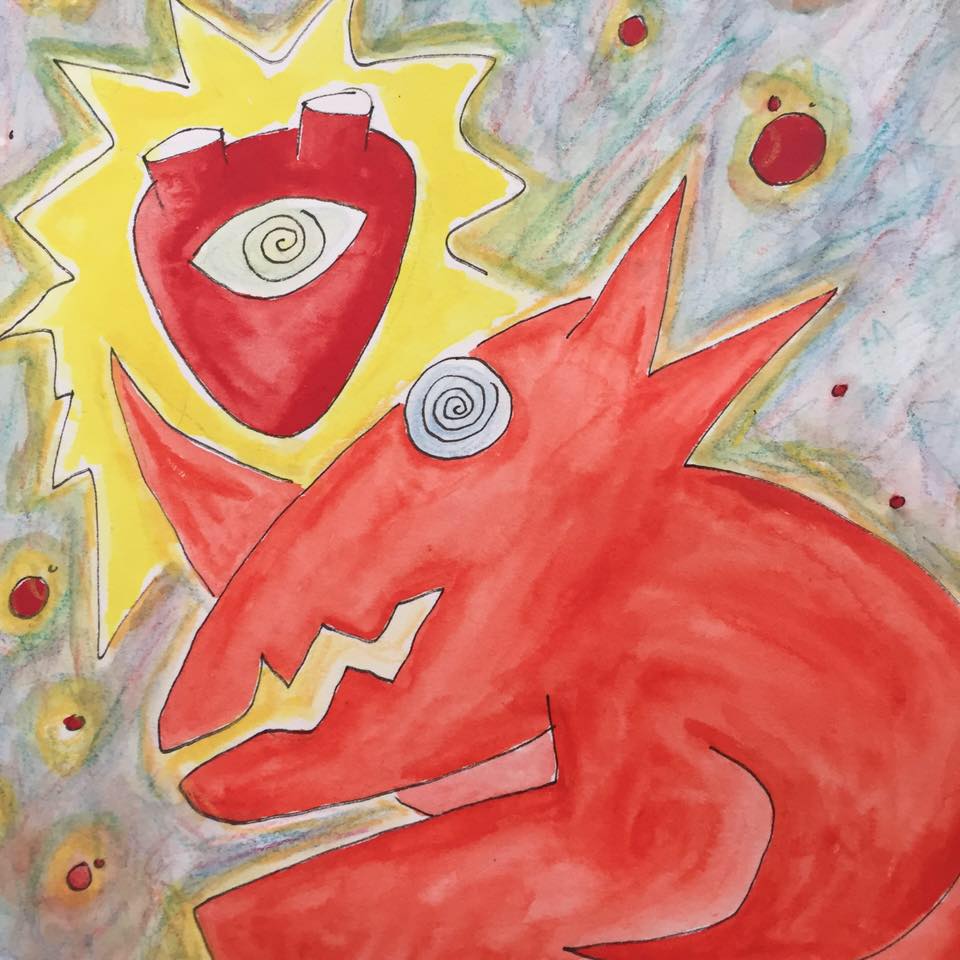 Puppets of Love – Children's Book Series
A series of hand-carved (sgraffito) and illustrated art books for children inspired by the Pupazzo Universo Sci Fi Epic,
in Wolfram's "Primitive Intergalactic" style. 
One of the many characters in Pupazzo Universo is "Marflow" – the Intergalactic Love Dog.
Marflow specializes in the ways of love, the types of love. He is the Love Transmitter, the Professor of Love.  He is a strategist and a tactician.  In the big picture, love is a force to develop wisdom, to heal, to fight evil and drive out fear, to empower, to create wonder, to animate life, a force that transforms entire planets and galaxies. On a more tactical level, he employs love in mysterious ways that are hilarious, fantastical, romantic, whimsical, dancing, song-filled, and so on. Marflow commands us to love, to be love, to be a guiding light for love. His main tool for doing all this is something he calls the love algorithm. He talks about this in one of his "transmissions" – his flashes from the eternal semaphore.  He surfs the gravity waves across the universe to tell his stories, to rejoice in love.